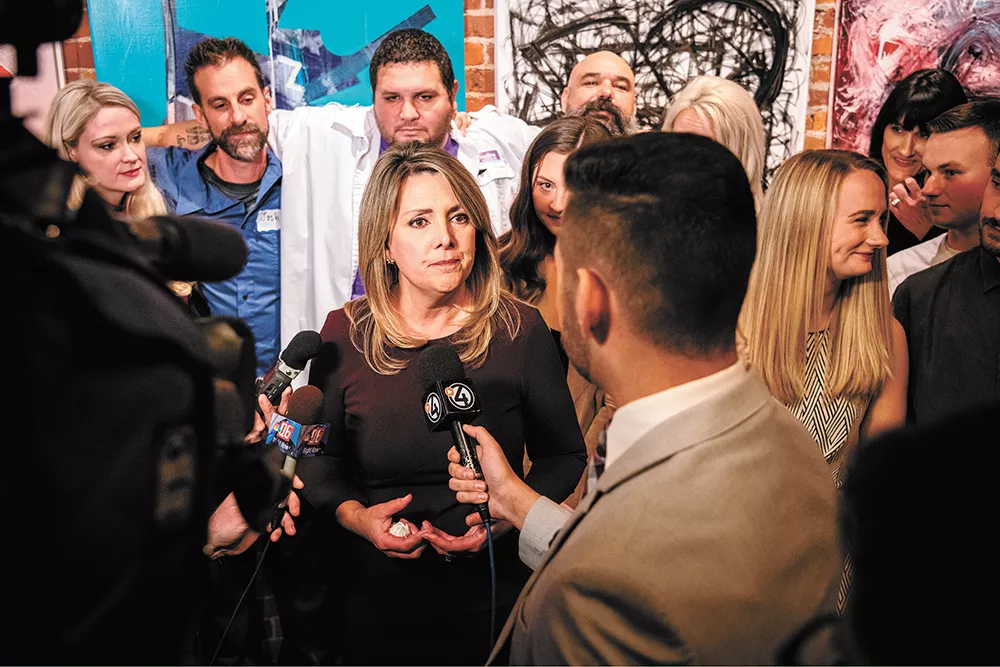 Readers respond to an article about Councilman Breean Beggs' being elected as the next City Council president on Inlander.com (11/14/19):
Heatherann Franz Woods: With the new "mayor" we'll need all of the experience, representation and level heads we can get. We need leadership that has the interests of the people of Spokane in their intentions, not just the money.
Amy Bettermann-Barbery: Nothing to brag about. We need to be centered. Leaning too far one way does nothing good for our city and its many different citizens.
Jeff Helmberger: I guess Nadine Woodward is going to have to make deals.
Greg Hoover: Big money bought one Spokane election. Now there is balance. ♦
---
Readers respond to an Inlander story about mayor-elect Nadine Woodward's biggest challenges when she takes office ("Star Power," 11/14/19):
Louise Sullivan: The number of vacancies in city government is truly troubling, particularly with someone at the helm who has no governmental or leadership experience. Without that institutional knowledge, there is going to be a huge time lag for planning and accomplishment. I hope that she hires wisely and gets some people on board who have such experience.
Drew McElvaney: She'll be fine. She just purchased reams and reams of paper to print out the step-by-step instructions from her Seattle handlers.
Steve Faust: They say you campaign in poetry and govern in prose. Not sure how you govern when your campaign is more like a generously funded, deceptive horror film.
Vicki Forslund Bordieri: On-the-job training, we see how that has worked at the national level.
Lucas McIntyre: It's going to be fun to see her accomplish nothing while raging against a system that has constraints which existed before she was elected and which she is powerless to change.♦