The 2010s was the decade when so-called "peak TV" seemed to just keep peaking, with more and more scripted shows airing on more and more niche cable networks and newly launched streaming services every year (the estimate for 2019 is at more than 500 original scripted series available to U.S. viewers). So for one person to list the best TV shows of the decade is an impossible task, and I don't claim to have seen every notable or acclaimed show to air in the past 10 years.
And at a time when "prestige" often overshadows entertainment value, there are plenty of long-running, highly regarded shows that left me cold (sorry, Breaking Bad and Game of Thrones). These 10 shows are ones that most kept me coming back episode after episode, always eager to see more, even when the creators wrapped things up at the perfect time.
1 The Americans (FX, 2013-2018)
The story of Soviet sleeper agents embedded in suburban America in the 1980s turned out to be far more timely than expected as its six-season run progressed, but showrunners Joel Fields and Joe Weisberg never winked at current events or reached for heavy-handed social commentary. Instead they brilliantly mixed slow-burn espionage stories with riveting domestic drama, anchored by powerhouse performances from stars Keri Russell and Matthew Rhys as spies with divided loyalties, both in their work and in their marriage.
2 Mad Men (AMC, 2007-2015)
Even discounting the first three seasons of Matthew Weiner's engrossing, layered drama about the advertising industry in the 1960s (which aired before 2010), Mad Men is still one of the richest, most complex dramas of the decade, with career-making performances from Jon Hamm and Elisabeth Moss that still stand among their best work. Even at their personal worst, the characters were always fascinating to watch, and the show effortlessly evoked an oft-idealized period in American history without falling prey to false nostalgia.
3 The Good Place (NBC, 2016-present)
We still don't know how Michael Schur's afterlife-set comedy series will end (the final four episodes are set to air in January 2020), but even if it stumbles at the finish line, it's still the funniest show ever made about moral philosophy, combining sharp wordplay with visual inventiveness, ingenious plot twists and endearingly flawed characters. It's set almost entirely in a world of all-powerful, nearly immortal beings, but is deeply engaged with how absurd, terrifying and wonderful it feels to be human.
4 Crazy Ex-Girlfriend (The CW, 2015-2019)
Rachel Bloom's musical comedy about borderline personality disorder is the unlikeliest broadcast-TV success story of the decade, a deeply personal, often hauntingly dark character study about a self-destructive woman who deals with her mental-health issues by singing about them. Co-creator and star Bloom turned rom-com cliches upside down, starting with the title, while infusing every episode with catchy songs, memorable supporting characters and a sensitivity toward the struggles of the easily dismissed and marginalized.
5 You're the Worst (FX/FXX, 2014-2019)
The lead characters in You're the Worst probably would be the worst if you had to hang out with them in real life, but watching misanthropes Jimmy (Chris Geere) and Gretchen (Aya Cash) reluctantly fall in love over the course of five seasons was really more like the best. Creator Stephen Falk gave his two leads depth and a measure of maturity without compromising their inherent worst-ness, delving into the emotional trauma and untreated psychological conditions that made them into such (hilarious and entertaining) jerks.
6 30 Rock (NBC, 2006-2013)
So much of current comedy can be traced back to Tina Fey's absurdist, reference-heavy sitcom about the backstage workings of a terrible Saturday Night Live-style show, which grew into a surreal portrait of corporate greed and showbiz cynicism as it got bolder and weirder in its later years. Memorable lines from the show's seven seasons have become so ingrained in the pop-culture lexicon that people quote them and share them in memes without even realizing where they came from.
7 Fleabag (Amazon, 2016-2019)
Phoebe Waller-Bridge's cynical, self-aware comedy about one woman's descent into depression and unhealthy behavior only ran for 12 episodes across two seasons, but it left an indelible impression with its clever self-deprecating asides to the audience and its unapologetically uncomfortable portrayals of horrible people, Waller-Bridge's title character included. Her conspiratorial winks to the audience placed us on her side at all times, no matter how poorly she was treating the people around her (or herself).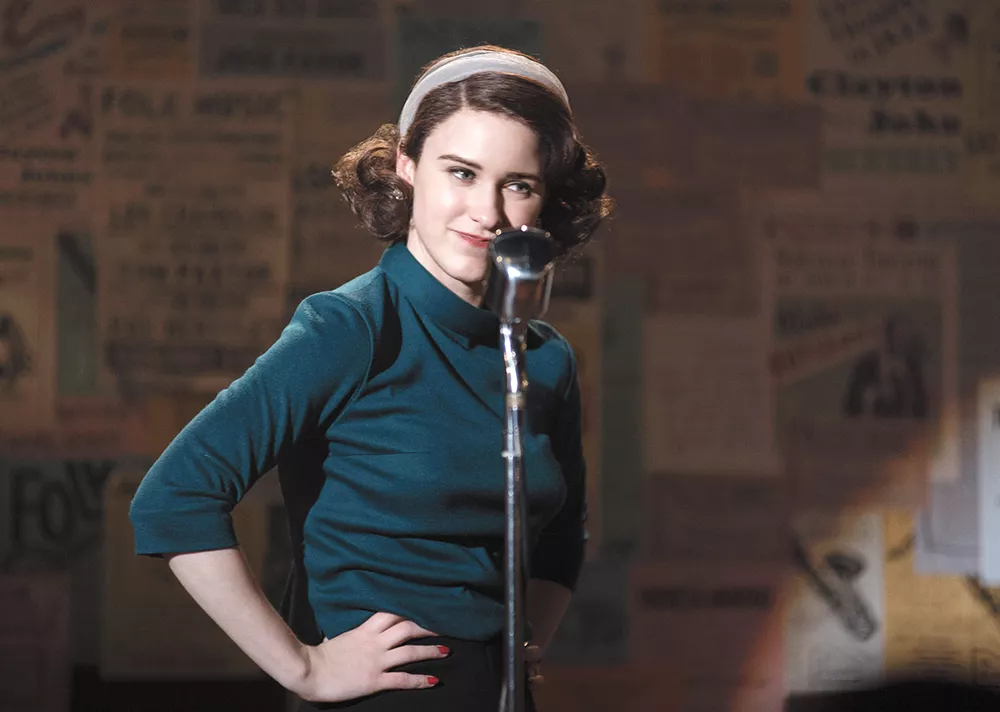 8 The Marvelous Mrs. Maisel (Amazon, 2017-present)
Marvelous is the word to describe Amy Sherman-Palladino's impeccably crafted tribute to the world of 1950s stand-up comedy, anchored by its sparkling lead performance from Rachel Brosnahan as the title character, a rare woman in the male-dominated stand-up field. With its costumes and production design bursting with color and its characters always delivering the perfect comedic rejoinder, the show can feel a bit like idealized wish fulfillment, but even history can stand to be a little aspirational.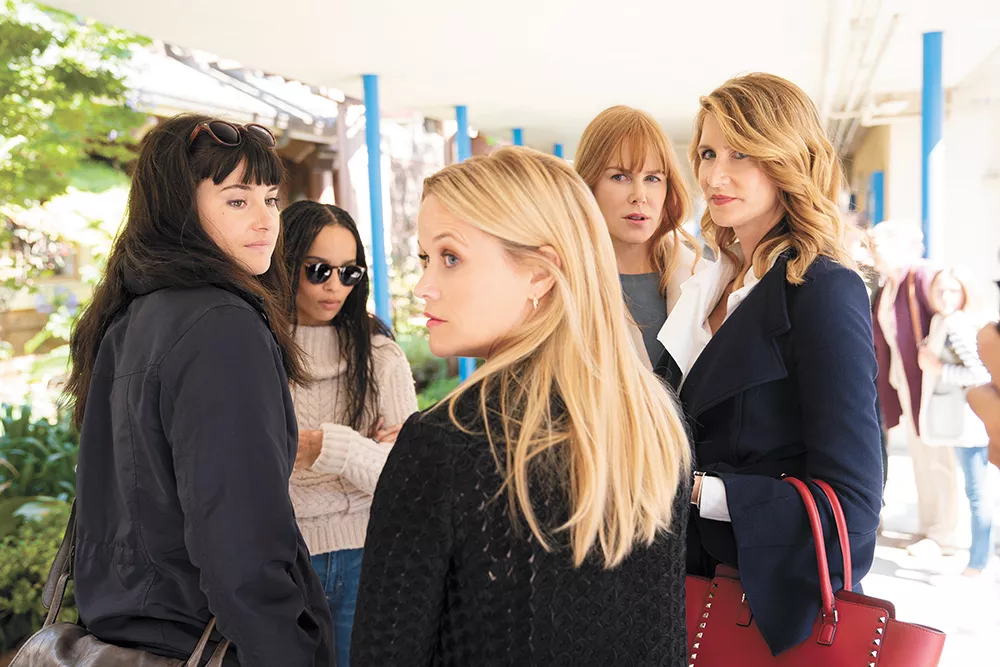 9 Big Little Lies (HBO, 2017-2019)
The first season of this juicy drama adapted from Liane Moriarty's novel about crime and betrayal among well-to-do California families was nearly perfect, with astounding performances from stars including Reese Witherspoon and Nicole Kidman, and gorgeous, impressionistic direction from Jean-Marc Vallee. Even if the producers couldn't leave well enough alone after the first season, they still created a gorgeous, affecting and addictive world to get lost in, with some of the most memorable TV characters of the decade.
10 Search Party (TBS, 2016-present)
It would be an understatement to call the humor on Search Party dry, since it's often so understated that it's hard to discern what parts are meant to be taken at face value. But this deadpan parody of hipster culture wrapped up in a murder mystery is not only very funny for the right audience, but it's also frequently unsettling and even heartbreaking, affording its buffoonish characters just the right amount of sympathy. An entire completed third season is being held back for the launch of HBO Max, one of the best reasons to subscribe to yet another streaming service. ♦