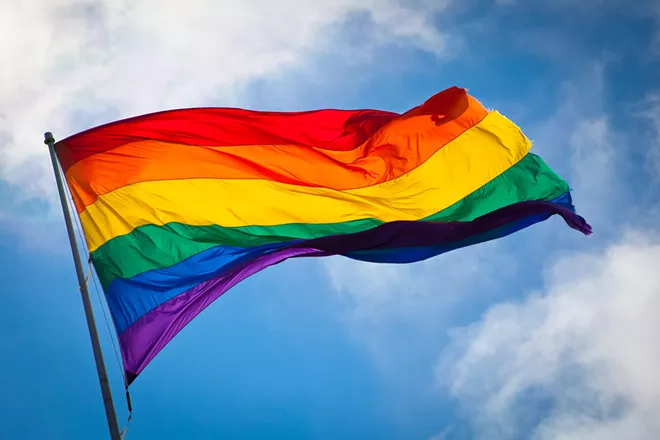 Gonzaga University's School of Law is launching an LGBTQ+ Rights Clinic this fall, which the university says would be the only clinic of its kind in the region and one of only a handful across the country.
The Lincoln LGBTQ+ Rights Clinic would give legal representation and provide education, programming, advocacy and research in an effort to "advance the equal rights and dignity" of those who identify as LGBTQ+ , the university says. It's named after Joe Lincoln, who made a significant donation to support the clinic.
"We hope to be the service provider of choice for LGBTQ+ individuals in our community who need advice, help and representation," Gonzaga School of Law Dean Jacob Rooksby tells the Inlander.
Gonzaga is the first law school in Washington and in Inland Northwest to launch an initiative like this, Rooksby says. Aside from universities like Harvard, Cornell, Emory and UCLA, it's not too common around the nation either.
The legal services offered by the clinic will be administered with the help of second- and third-year law students, who will be directed by a full-time faculty member. Rooksby calls it a "great opportunity for students to be exposed to this important work."
The clinic will open in the fall, after a director is hired, Rooksby says.