EDITOR'S NOTE: Normally, we ask our question of the week of people we randomly encounter on the street. But with the Inland Northwest in lockdown, we instead asked our followers on social media to share their thoughts.


Antney Lloyd: Besides some overdue spring cleaning, I've spent quality time with my wife, 2-year-old daughter, and 3-week-old son. There will be very few chances in life for me to get to spend this much family time ever again!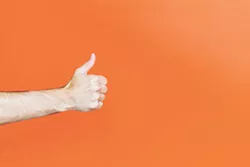 Kate Pogue Rau: Real quality time with my teenager: cooking together, kitchen singing/dancing, taking the dogs on long neighborhood walks, re-watching our favorite movies.
Carly Marie: My wedding is postponed, but I get more time with my fiance and our pets! We just moved into a house, and now we have the time to get it up and running!
Emily Kratzer: Being the stay-at-home mom I always wanted to be. Getting to watch my kids develop all day every day has been fantastic.
Josh Young: My housemates and I totally renovated my bedroom over seven days! Feels awesome to have a nice and airy sanctuary to stay in during these times!
Clare G. Brown: I'm actually talking to my friends and family more because we're constantly checking in on each other and are sharing things that help us get through the times that are difficult. Really grateful!
Jasmine Barnes: As a bartender dating someone who works a day job, we have spent full days together for the first time ever and we haven't tried to kill each other yet. So that's a win.
Patrick Haire: Still working (a lot), but the jury duty I was scheduled for, I've now been excused from.
Beverly Wilks: I'm spending less money and getting more sleep. Glad to still be working and appreciating my job more than ever.
Louise Sullivan: Recognizing what's important to me and making choices accordingly. Also slowing down.
Karla Kjargaard: I wonder if families will become closer? And... find out why teachers are exhausted and exasperated. ♦