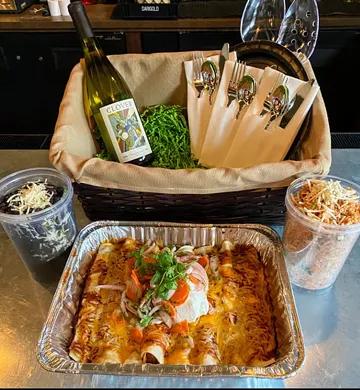 A
bout a month ago,
a rumor arose on some social media pages for local food lovers that
Clover restaurant
in Spokane's Logan Neighborhood was permanently closing, spurred by the coronavirus shutdown.
While the restaurant
did
close on March 28, opting not to do takeout when Washington's stay-home order was made, the move was only temporary, and on May 26 Clover reopened for takeout-only service.
The restaurant anticipates adding limited dine-in service June 1; in the meantime its new summer season curbside
pickup and delivery menu
offers options like picnic baskets, family-style meals and fresh salads.
"Although the past two months have brought many challenges to the restaurant industry in our region, it has also afforded us time to reassess and reflect on how we will best serve our guests when we reopen again," reads a recent press release from the restaurant.
The release also announced Clover's new executive chef Bryan Doyle, who brings 13 years of culinary experience to the position, having previously worked at the Davenport Hotel and Durkin's Liquor Bar, as well as Clover from 2014-16, and again starting in 2018 to the present.
"Bryan Doyle brings high-energy leadership style, along with a reverent knowledge of the most current culinary trends," says the restaurant ownership group's CEO Jim Finigan. "We are ecstatic to have Bryan leading the Clover culinary team."