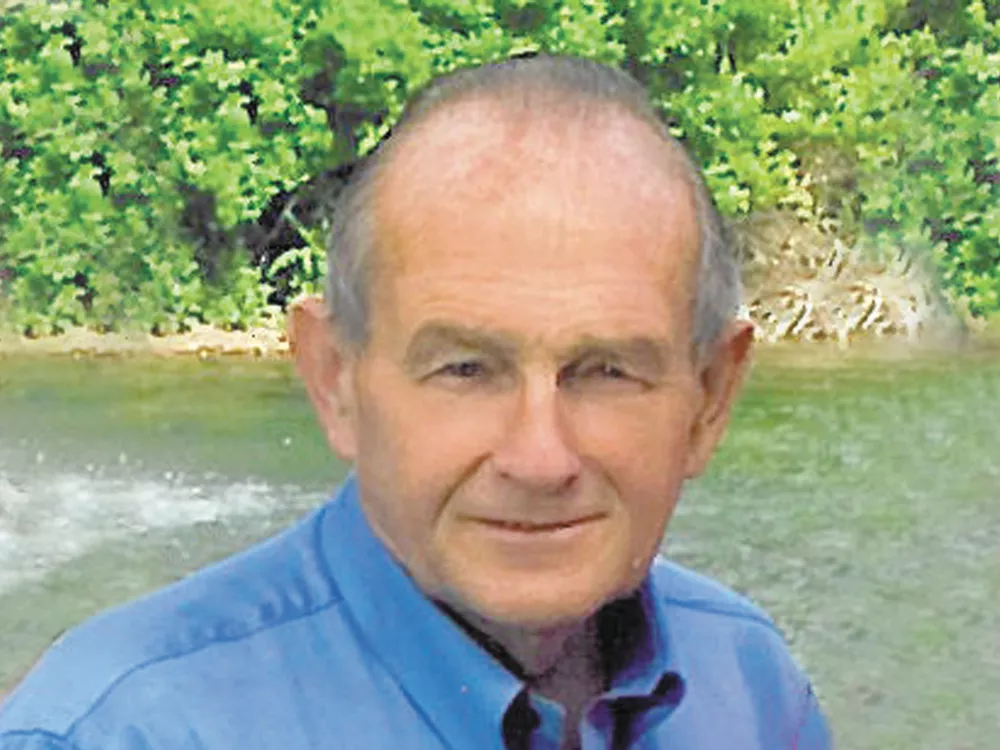 Edward Gover absorbed five bullets and a shotgun blast last week after confronting two Spokane County sheriff's deputies in Spokane Valley. He died.
Gover, 47, had threatened to kill his girlfriend the night before and had cut her arm with a knife, authorities say. When deputies confronted him returning to the North Skipworth Court home with the woman's Mercedes, they "recognized Gover's intense, determined look and were concerned about his state of mind," a sheriff's news release says.
Later, as officers administered CPR to Gover, they found keys to the Mercedes near his body — not the knife he said he'd had when he reportedly charged officers.
The shooting reminded Alan Creach of the night a deputy shot and killed his father, Pastor Wayne Scott Creach, about three miles away from the Skipworth Court home. The pastor had woken up and gone outside the family's home and greenhouse business to find a strange car — an unmarked squad car. When he approached the car with a gun and a flashlight, Creach was shot in the chest. Two investigations concluded that Deputy Brian Hirzel was justified in shooting the pastor.
"Everyone knew that my dad was an upstanding citizen in the community, a southern Baptist pastor for 45 years," Creach says. "Two minutes before he was dead, he was laying in his bed asleep.
"There's got to be a way to get the investigations out of the police's hands," he adds, "to people who can make a fair judgment."
Creach says he'd like officers to use body cameras to help determine what happens in shootings. He also says law enforcement officers should have to make a statement right away, rather than getting to wait a few days, and that coroner inquests — essentially an investigation by the coroner into why someone died — should be used as a way to independently investigate an officer-involved shooting.
Spokane Police Ombudsman Tim Burns says body cameras could serve as "an independent witness to the event" that would provide "more angles and more information" than just officer statements.
Deputy Craig Chamberlin, a sheriff spokesman, says he doesn't know if anyone else witnessed Gover's shooting, but that is part of the investigation.
Spokane County Ozzie Knezovich says he's "100 percent" in favor of body cameras. He's also working to change state law with state Sen. Mike Padden and others to give medical examiners more of a voice in post-shooting investigations. As for interviewing officers after a shooting, Knezovich says officers can sit down any time, but they shouldn't have to be interviewed immediately.
"We all need to remember they have the same constitutional rights as everyone else," he says.
Whether or not Gover's death was justified is beside the point, Creach says.
"It always concerns me, though, when I hear about a citizen of this community … when they've lost their life at the hands of law enforcement," Creach says, adding, "and we spend three days defaming that man's character."
A sheriff's office press release on the Gover shooting noted "that the suspect has an extensive criminal history including domestic violence assaults" and that "73 percent of homicides investigated by Spokane County Sheriff's Office since 2009 have been domestic violence related."