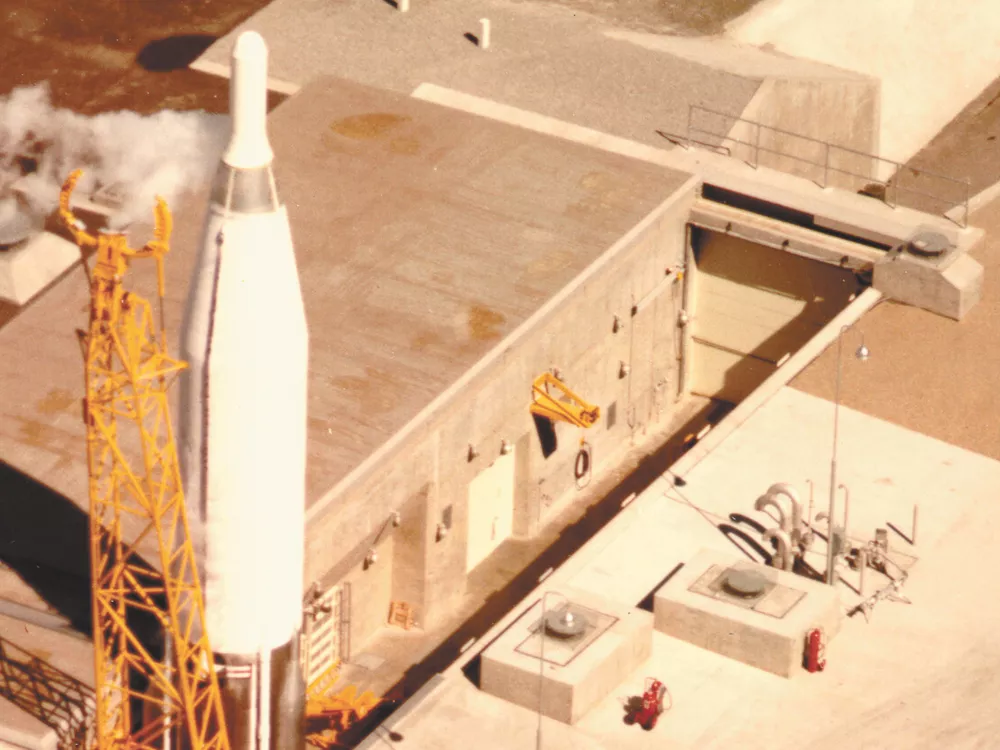 For 13 days in 1962 the world watched as the United States and the Soviet Union tensed, fingers twitching over red launch buttons and the brink of nuclear war. The well-coiffed haircuts of prim and proper government agents frayed. School children became overly familiar with the bottoms of desks. Whole towns dropped business at the sound of practice sirens to take agitated strolls to safer ground.
A largely undocumented portion of Spokane history, nuclear production and missile positioning (as well as the public welfare ramifications of such activity) were a fact of life in the 1950s and '60s.
They are also largely forgotten, a void in Spokane history the Northwest Museum of Arts and Culture (MAC), in partnership with the Honor Point Military and Aerospace Museum, seeks to fill with the upcoming military exhibit "Secret Spokane — Center of the Cold War." Marking the 50th anniversary of the Cuban Missile Crisis, the exhibit explores Fairchild Air Force Base's missile capacities as well as the Inland Northwest's involvement in the event.
The exhibit seeks to recreate that history, allowing visitors to peruse a collection of missile site photographs taken by a Cold War missile programmer, inspect a restored Nike air defense missile, a missile control panel and also observe a bounty of oral histories.
"What we're trying to show is that Spokane has a rich, interesting and forgotten history in this crisis," says Honor Point vice president Tobby Hatley. "Because of Fairchild, there has always been a significant amount of military and civilian aviation history in Spokane."
Fairchild, Hatley says, was at the tip of the spear for the United States defense strategies. The Air Force base was the first to receive Atlas missiles, inter-continental ballistic missiles with the capability of striking Cuba. In addition, Fairchild was one of a handful of bases around the country with B-52 bombers, aircraft able to carry nuclear weapons.
The surrounding Inland Northwest also included such facilities as the Hanford nuclear site near Richland, which produced fuel for bombs and conducted nuclear research.
Despite the covert nature of the operations, Fairchild and other sites were open secrets and publicly acknowledged Soviet targets, says Hatley. Missile tests could be easily seen and were photographed from public roads, open houses of some facilities were held and missiles were paraded through town. Spokane was even the first city in the nation to organize a city-wide evacuation procedure.
"When I was kid, we all saw the big steel olive-green fallout shelters just sitting in parking lots," says Hatley. "Even now if you know where to look, you can find the black and yellow fallout signs around Spokane." 
Secret Spokane — Center of the Cold War • Oct. 17-27, from 10 am-5 pm • Northwest Museum of Arts & Culture • 2316 W. First Ave.