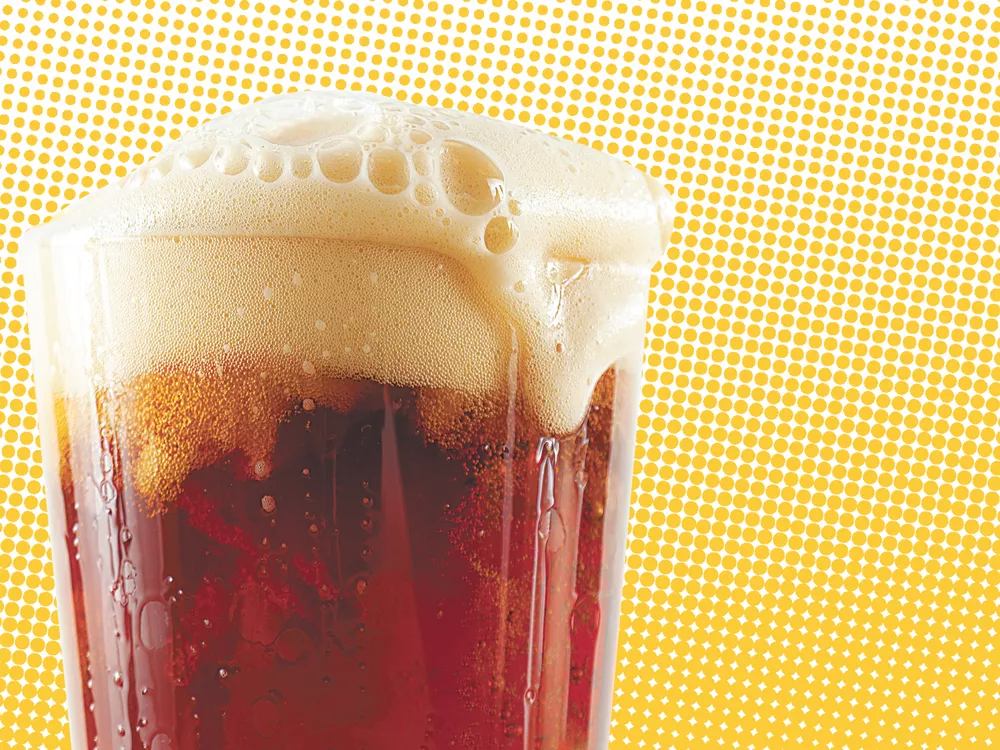 Winter beer is here again, and there's more to look forward to than just swooning over The Abyss from Deschutes. Lots of great regional seasonals are widely available — it's hard to go wrong with NoLi's Winter Warmer, Redhook's Winterhook or Deschutes' Jubelale — but it's going to be a long winter. Our crack team of beer tasters set out to track down a few worthwhile festive seasonals you won't find just anywhere.
Lagunitas Brown Shugga
Petaluma, Calif.
As the legend goes, way back in 1997 the folks at Lagunitas tried to save a batch of Olde GnarlyWine Ale by dumping brown sugar into it. It didn't work out the way they hoped, but out of chaos the Brown Shugga was born. The beer itself is both hoppy and lightly sweet in perfect tasty balance. Last year, Lagunitas didn't have the capacity to make this popular holiday brew, and apologetically released the Lagunitas Sucks Holiday Ale Brown Shugga Substitute. The "Sucks" ended up getting quite a following of its own, so there are mixed feelings among the faithful about the return of the real Brown Shugga this year. There shouldn't be — it was a favorite at our unofficial Inlander tasting.
Midnight Sun CoHoHo!
Anchorage, Alaska
It takes a brewery in Anchorage to conclude that what we really need to get through this dark season is a double IPA. The Midnight Sun CoHoHo! is named after the Coho salmon as a counterpart to the brewery's year-round Sockeye Red IPA. It's got all the flavor without the harshness found in some of the Northwest's more aggressive IPAs, and it drinks mighty easy for its high alcohol content. Since it's pricey — almost $10 — and only available in 22-oz. bottles, you may want to share the good cheer.
Diamond Knot Ho!Ho! Winter Ale
Mukilteo, Wash.
The Christmas beers are showing up earlier and earlier each year, and the Diamond Knot Ho!Ho! Winter Ale might have been the earliest of all when it was tapped on Oct. 15 to celebrate the brewery's 18th birthday. The ruby-colored ale is a warming 8.5 percent alcohol, and lightly sweet with caramel and spice.
Fremont Abominable Ale
Seattle
Dark as cola with roasty hints of chocolate and coffee, the Fremont Abominable Ale wouldn't be out of place with the porters and stouts. The brewery also bottles a bourbon barrel-aged version, affectionately known as the "B-Bomb," that's much harder to find without roadtripping to Seattle to get it straight from the source.
Hopworks Abominable Winter Ale
Portland
The Hopworks Abominable Winter Ale is similarly named but brewed with a completely different personality. This hoppy copper-colored ale could almost pass for an IPA. The clever "Mr. Yeti" design on the new 16-oz. cans has been a hit on Instagram, and people have good things to say about the beer, too.
Elysian Bifrost Winter Ale
Seattle
A winter pale ale could be the antidote you need to all the season's darks and darkers. Elysian's Bifrost Winter Ale is gently hoppy with just a hint of winter spice. You know how the crispness in the air is different right after snow has fallen? Kind of like that. The name seems winter-related in an obvious way, but it's actually named for the mythical rainbow bridge connecting Earth to the realm of the Norse gods.
Oakshire Ill-Tempered Gnome
Eugene, Ore.
No one ever really says it's a season for brown ales. So why not winter? The Oakshire Ill-Tempered Gnome is a nutty, hoppy brown ale that's appropriately humble but bold enough to stand up to a chilly evening. Split a 22-oz. bottle to accompany your holiday noshing.
Bayern Doppelbock
Missoula, Mont.
The Bayern Doppelbock is a long-standing holiday tradition, as far as American craft beer goes — it's been brewed since 1987, when brewing master Jurgen Knoller left Germany for Missoula, and it carries on the much longer tradition of German-style brewing. A doppelbock is, literally, a double bock; it's a dark, fruity lager with less bite than a lot of American-style dark brews. Since Montana law forces breweries to stay small if they also operate a taproom, most Bayern beer doesn't leave the state.
Dick's Double Diamond
Centralia, Wash.
The bearded guy on the label is none other than brewery founder Dick Young, a Harley-riding, hard-skiing pioneer in the Washington craft beer movement, who died unexpectedly in 2009. (His daughter now runs the brewery.) As the name suggests, this beer is not messing around — it's strong and festively fruity, and only lightly carbonated. Beginners beware.
Rocky Coulee White Out
Odessa, Wash.
From the Lincoln County town of Odessa (pop. 901) comes White Out, a friendly golden-colored beer from the Rocky Coulee Brewing Company. In true small-town fashion, they've eschewed the increasingly hop-happy Northwest brewing style and stuck with something a little lighter. So this is not a beer to impress the snobs, but it won't scare off the Coors-drinking folks in your family.
Pelican Bad Santa
Pacific City, Ore.
On the other end of the spectrum is Pelican's Bad Santa, a dark and bitter brew that requires an adventurous palate. The Cascadian dark ale (alternately known as an American black ale, or black IPA) is a still-emerging style from the Northwest, and some people just aren't that fond of it. But this holiday season, with the 3 pm sunsets and endless forced cheer, might be just the time to try something dark and bitter.
Port Brewing Santa's Little Helper
San Marcos, Calif.
Any winter beer list is incomplete without a inky stout, and Port Brewing describes its Santa's Little Helper as "darker than midnight on Christmas Eve." You may have to take their word on it — at 10.5 percent, a healthy serving of this stout will put you into a warm fireside doze long before the clock strikes 12.
WHERE TO FIND THEM
We found the most eclectic collections at:
Rocket Market (726 E. 43rd Ave.), Bottles (3319 N. Argonne Rd.), JB's Food and Bottleworks (5503 N. Alberta St.) and Huckleberry's Natural Market (926 S. Monroe St.), but turnover is quick and seasonals often don't last all season. Enoteca (112 E. Seltice Way, Post Falls) specializes in the most uncommon of all. The massive new Total Wine & Spirits (9980 N. Newport Hwy.) has an appropriately huge selection, if you can find it without getting lost in the aisles of booze. And it's always worth checking out the selection at your local Yoke's, Rosauers, Fred Meyer or Safeway.