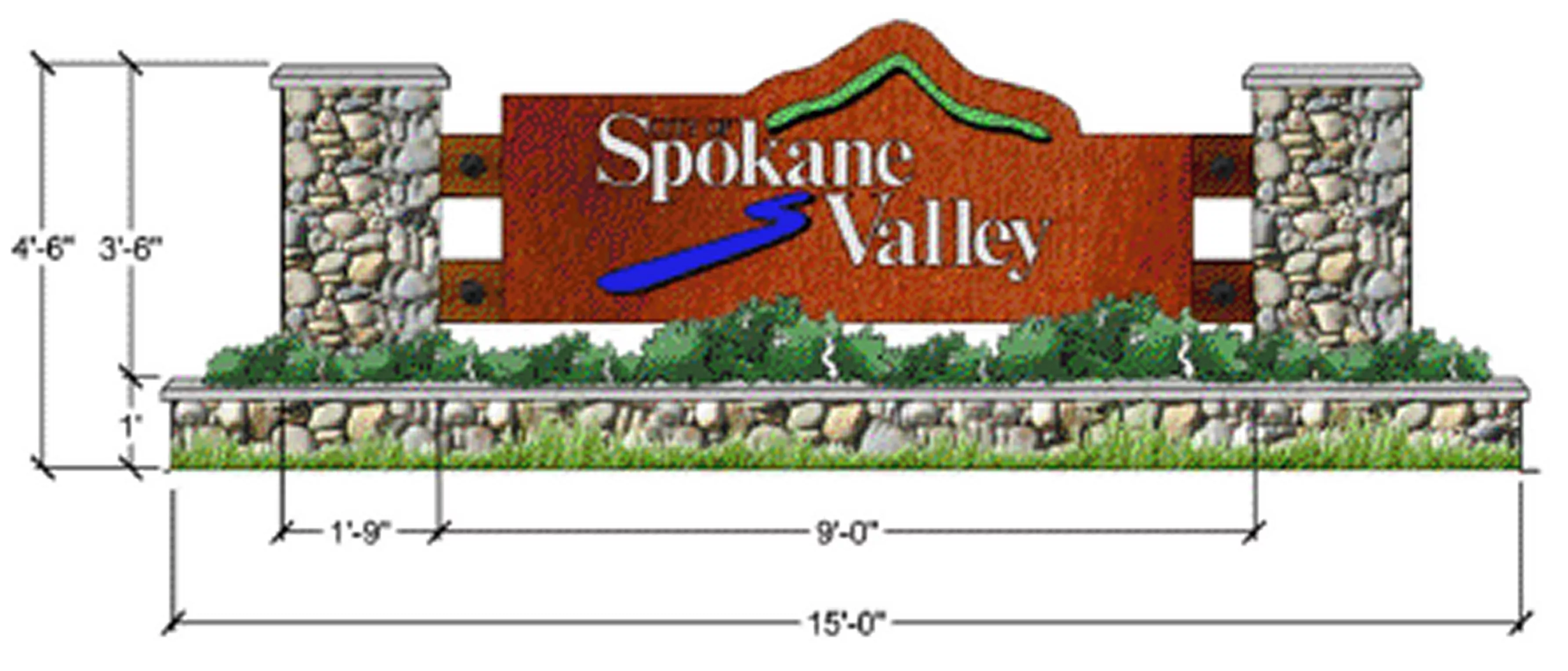 In 2010, the Inlander asked "Best of" voters, what was the "Best Way to make Spokane Valley Seem like a City of Its Own." At least one voter suggested the Valley install a sign that says "This is a city."
For some time, the Spokane Valley City Council has been working on doing something similar — creating a large sign to announce to drivers they're entering The City of Spokane Valley. Tuesday evening, Parks Director Mike Stone presented Valley survey results for three options: A brown steel sign with a cobblestone base, a steel sign connected with timbers to cobblestone columns, or a large bolder with sandblasted, painted lettering.
Originally, six designs were proposed and placed on the city's website for citizens to vote on. A whopping 37 did.
Tuesday, the City Council asked the Stone to focus one of those designs — the timbers with cobblestone columns — and to clarify the cost (anywhere from $17,700 to $29,000.)
Theoretically, the sign, pictured above, could soon be greeting visitors to the Valley as they enter from Spokane.