Every December for probably a decade now, my family has made it a can't-miss tradition to spend an evening viewing the annual holiday lights display at Manito Park's Gaiser Conservatory.
This year's display featured more than 30,000 twinkling lights delicately wrapped around cactuses, palms, poinsettias and other plants in the greenhouse. It's a spectacular display of greenery and color, and if you missed going this year — the display was up from Dec. 7-19 — rest assured that every year this free event keeps getting more spectacular!
Here are a few of my favorite snapshots of the display, taken on Tuesday evening.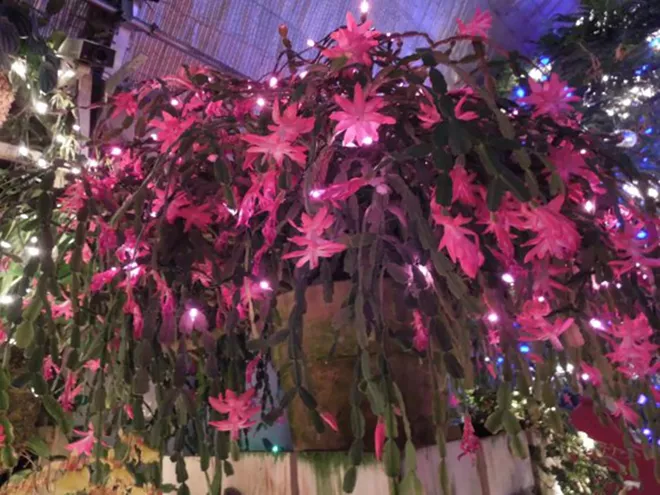 The conservatory's 106-year-old Christmas cactus was in full bloom and its pink flowers were accented with pink lights.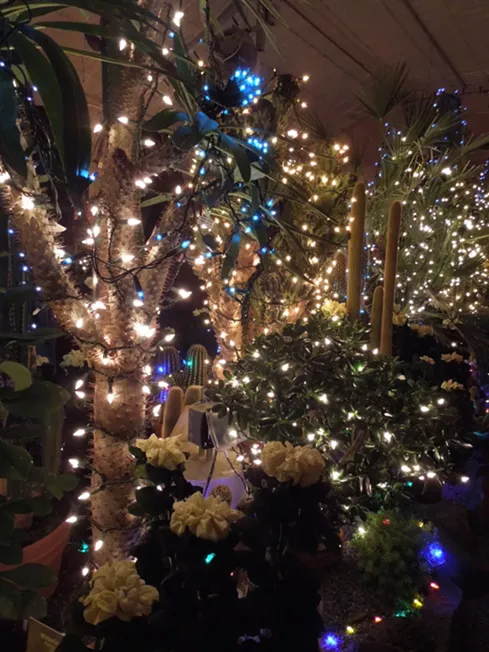 Poinsettias of all colors accented the greenhouse's collection of warm-climate foliage.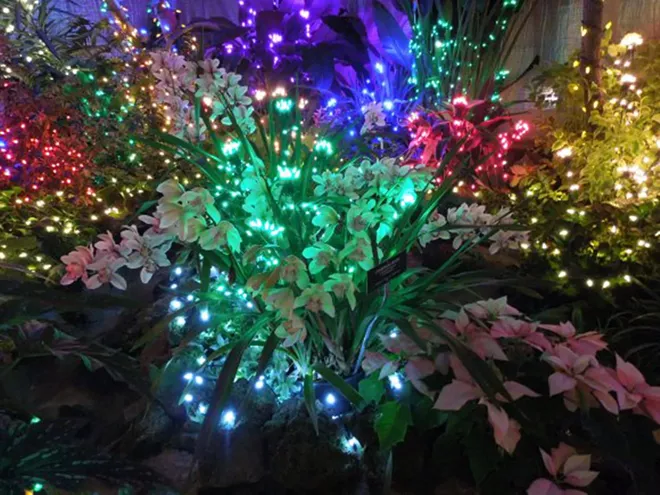 A close-up of the blooming orchids next to the greenhouse's water feature.