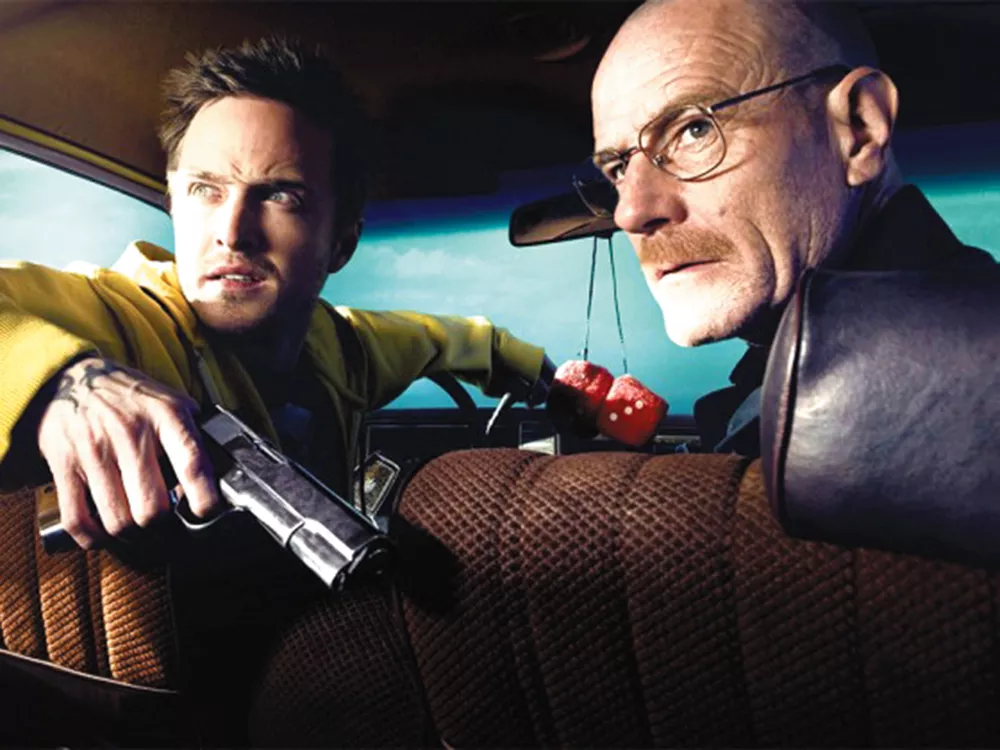 In the pilot episode, Walter White, hero and villain of Breaking Bad, starts cooking meth after being diagnosed with terminal cancer.
But the cancer wasn't the reason. Cancer was just the excuse. This isn't a story about a good man turned bad by circumstances. This is the story of small sins and petty villainy — pride, anger, entitlement — germinating and growing into the purest form of evil. (99.1 percent pure)
Simultaneously, Breaking Bad (9 pm Sundays, AMC) is about what it means to be a man. Rather, it's about what a man thinks it means to be a man.
Walt begins the first season as an emasculated chemistry teacher with an embarrassing dad moustache, intimidated by his brash, macho DEA brother Hank Schrader.
But both change. Walt finds his passion, his talent, his confidence in the artistry of cooking meth. He creates an alter ego — the ruthless and fearless meth king Heisenberg — partly as an alias, partly as a rebellion against his wimpy self-image. Then he evolves into his creation. Masculinity becomes his mantra.
"A man provides," another character tells Walt with a soft-spoken gravitas, seducing him back into the meth game. "And he does it even when he's not appreciated, or respected, or even loved."
A man controls. A man is feared. A man is respected — as a husband, as a father, as a genius, as a king, as a monster. A man makes money and cooks meth and deals death and builds empires. A man sells his soul to please his ego. A man knocks, and demands that doors open.
But Hank makes the opposite journey. He faces down his obsession with work, his post-traumatic stress disorder, the problems in his marriage. He's crippled, and learns to drop the swagger. He becomes more tender, more humble, more willing to sacrifice his self-image to do the right thing.
Breaking Bad is the story of a villain, but make no mistake, Hank is the story's hero. And, like two 747s crashing in mid-air, those trajectories — hero against villain — will finally collide this season. Boom.
Breaking Bad final season premiere • Bing Crosby Theater • 901 W. Sprague Ave. • Sun, Aug. 11 at 7 pm; doors open at 6 pm • $5 minimum donation • bingcrosbytheater.com • 227-7683