As you zipped north on Division Street through downtown over the past few months, you may have noticed an evolution on the corner spot of Main Avenue. Ugly Betties closed its doors, demolition and reconstruction went down, and eventually a sign featuring a black-and-white skull showed up. The skull marked the arrival of Spokane's newest, and perhaps most unique, Mexican restaurant, Borracho Tacos & Tequileria.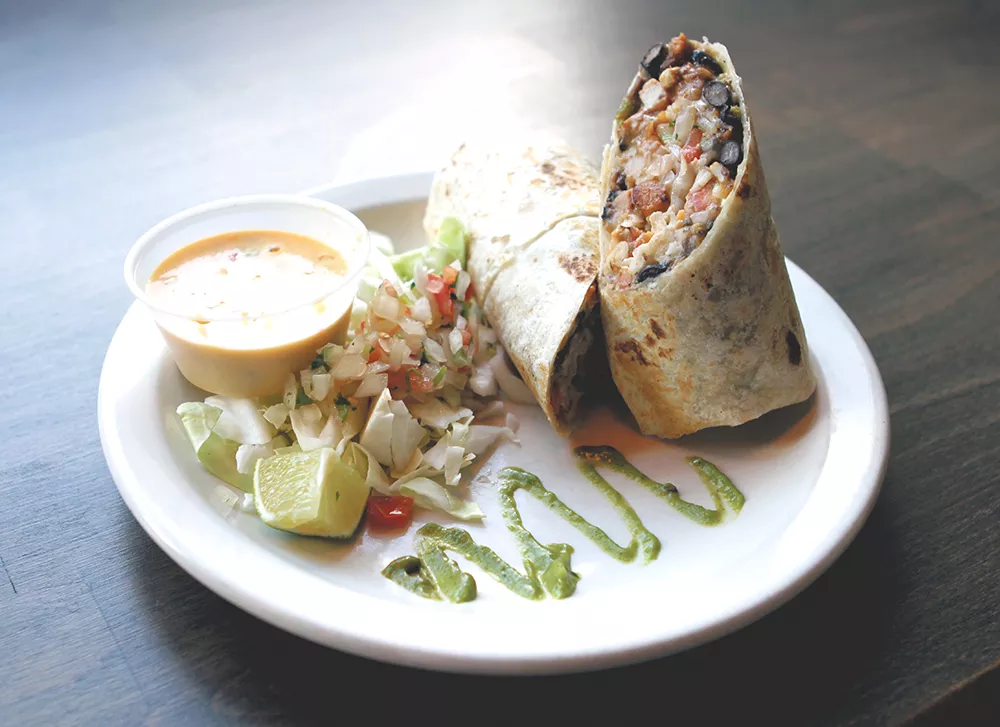 The man behind the business is Jeremy Tangen, former owner of the MarQuee Lounge, which closed up shop this past summer.
"He saw a market that wasn't being reached in Spokane and wanted to tap into that," says general manager Garrett Wellsandt.
Wellsandt admits they haven't quite figured out their target clientele. Their market has been all across the board, he says. But they're happy to have been so busy in the opening weeks of their new spot.
Walking into the young restaurant, you're taken by the sleek vibe that's created by the exposed brick, hardwood tables and classic rock coming from the speakers. Borracho sprawls out over a lot of real estate, creating an open environment where you can mingle with your pals near the bar or grab a booth for a sit-down meal.
"We want this to be somewhere you can get really good food and still have that bar feel," says Wellsandt. "Just a fun place for some drinks and late night food."
Borracho carries more than 70 tequilas, 12 infused with fresh pressed juice in-house. The margaritas are strong, and the spicy "street tacos," at two bucks a pop, have an extra kick. The meat options range from pork to tongue; Tuesdays, you can grab one for a dollar.
The nachos are piled high, all the tacos have an original touch, and the margs are made right. Borracho wants to be the place you stop, whether you want to gorge on Mexican grub or kick back for some late-night drinks.
And don't be put off by the tongue taco. It's pretty damn tasty. ♦
Borracho Tacos & Tequileria • 211 N. Division St. • Open Mon-Thu, 4 pm to 2 am; Fri-Sun, 11 am to 2 pm • facebook.com/borrachospokane • 822-7789