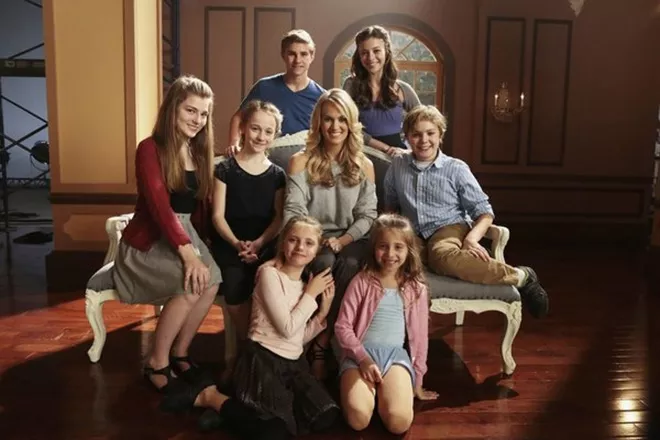 In the NBC's upcoming television production of The Sound of Music Live!, a local face will be onscreen among the singing von Trapp children — Spokane native Sophia Caruso, 12, was chosen to play Brigitta after a nationwide casting search.

It had previously been announced that country/pop star Carrie Underwood will star as Maria, the failed-nun-turned-governess of the beloved Rodgers and Hammerstein musical. The TV special, produced by Universal Television and slated to air on Dec. 5 at 8 pm, is based on the original 1959 Broadway production.
Hundreds of kids auditioned in recent months for the six coveted spots. (The role of Leisl, the eldest of the seven von Trapp children, was cast separately because it's a larger role with more singing required.) Brigitta is the third-youngest — in the 1965 movie version most people know best, she's the quiet, dark-haired one who comes in reading a book.
We wrote a feature last December about Sophia, then 11, when she left for New York City with Broadway ambitions after a number of starring roles in Spokane:
Sophia promises once she's famous, she'll pay back everyone who has helped her get here, including her parents and Spokane Civic Theater.

"I'm getting closer and closer and it's right above me; I just have to keep jumping for it until I can grab it."