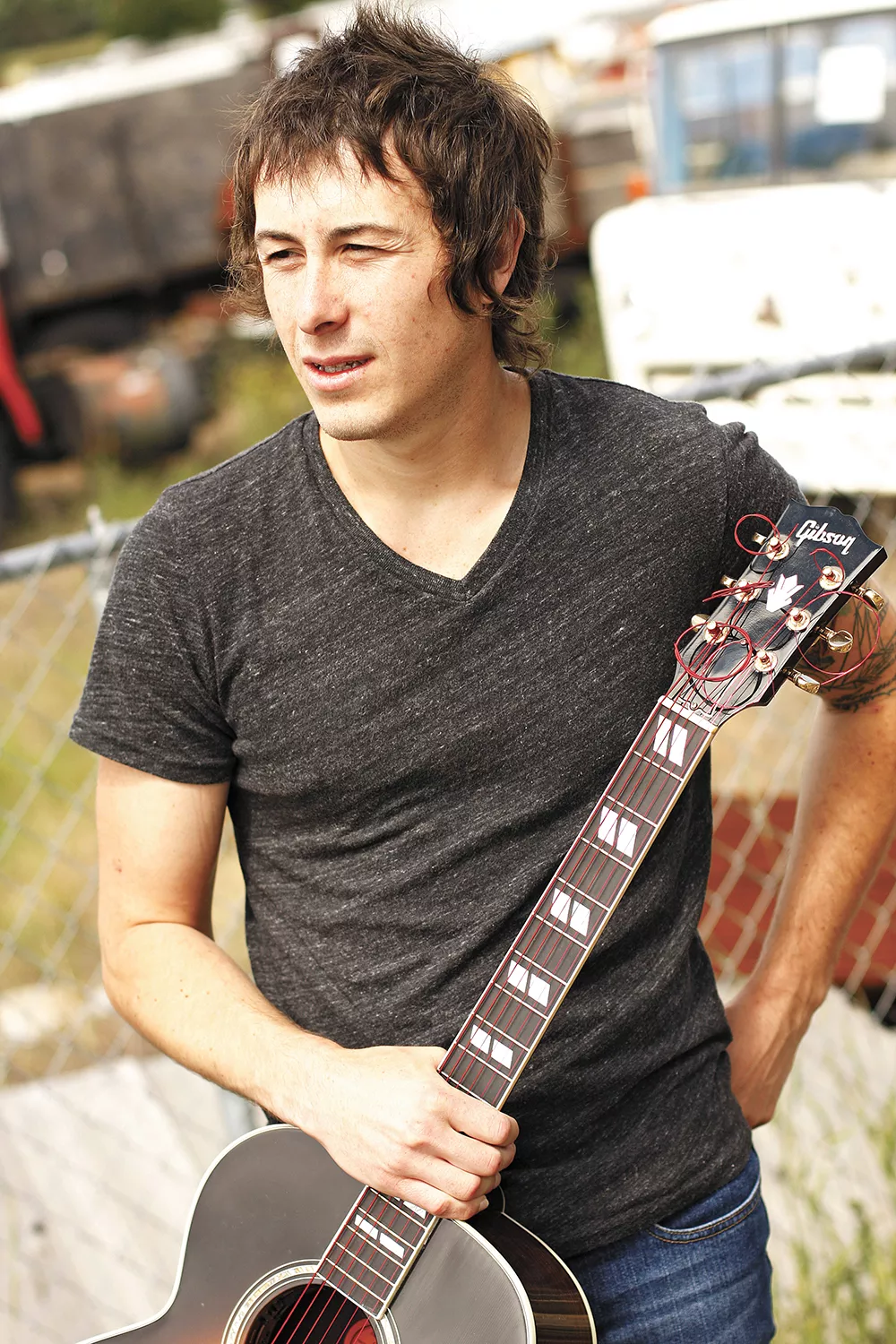 He believes in this little corner of the universe. In the people, musicians and creators who make up the Spokane arts scene. That's why Marshall McLean has chosen to make this place home; raise a family here, even contribute to a genre of music he's labeled Northwest Americana Rock.
"I came here because of my wife," the Montana-raised singer-songwriter says last week at a local coffeehouse. "Now the climate in Spokane is changing. Whether it be arts, music or more, there's starting to be a full commitment shown by this community."
He did the Seattle push with his band The Horse Thieves last year, but that quietly imploded. "I don't want to say we'll never get back together," he says of the band.
In January, the Marshall McLean Band emerged from that dust.
McLean had just finished a solo set in Sandpoint when a random guy who thought they should collaborate approached him.
"Usually when strangers tell me we would make great music together, I'm pretty quick to steer clear of them," McLean says, laughing.
But instead of losing bassist Justin Landis' number, the next time McLean was driving through North Idaho, he gave him a call and the two hit it off. Next, Jamie Frost on pedal steel and drummer Caleb Ingersoll were invited to the party. Although each musician is a member of other groups, this band has been pushed to the forefront, especially with a brand-new album about to be released on their own record label, Hotel Stella.
All those years ago back in Billings, he was a Christian artist. Now McLean is pushing away from that pigeonhole.
"I hate when people use the term 'Christian' as an adjective," he says.
For his album Glossolalia, Greek for "speaking in tongues," he explains that the religious aspect of his work has moved from an overtone to an undertone. Like the flurry of language that occurs when one is overcome by the Holy Spirit, McLean says, his songs don't always make sense chronologically or otherwise, but instead are stitched together by like ideas.
"The album's theme is this: We are products of our history and we're all just working through it," he explains.
For McLean, the act of writing is the antithesis of most musicians' approach. It begins with the name of the album, then the song title. Based on how he wants the song to feel, verses flow out next with the help of a guitar; finally, he comes up with the chorus.
"It's really a cerebral approach for me," McLean says. "Sometimes I feel like I'm not even a musician."
The result is a Kickstarter-funded product to which fans will be proud to have helped contribute.
"With this record, I feel I'm on my way to finding my voice," McLean says. ♦
Marshall McLean CD release party with Mama Doll, Bart Budwig • Sat, Nov. 15 at 8 pm • The Bartlett • 228 W. Sprague nYne, 232 W. Sprague Ave. • $10/$12 at the door • All-ages • thebartlettspokane.com