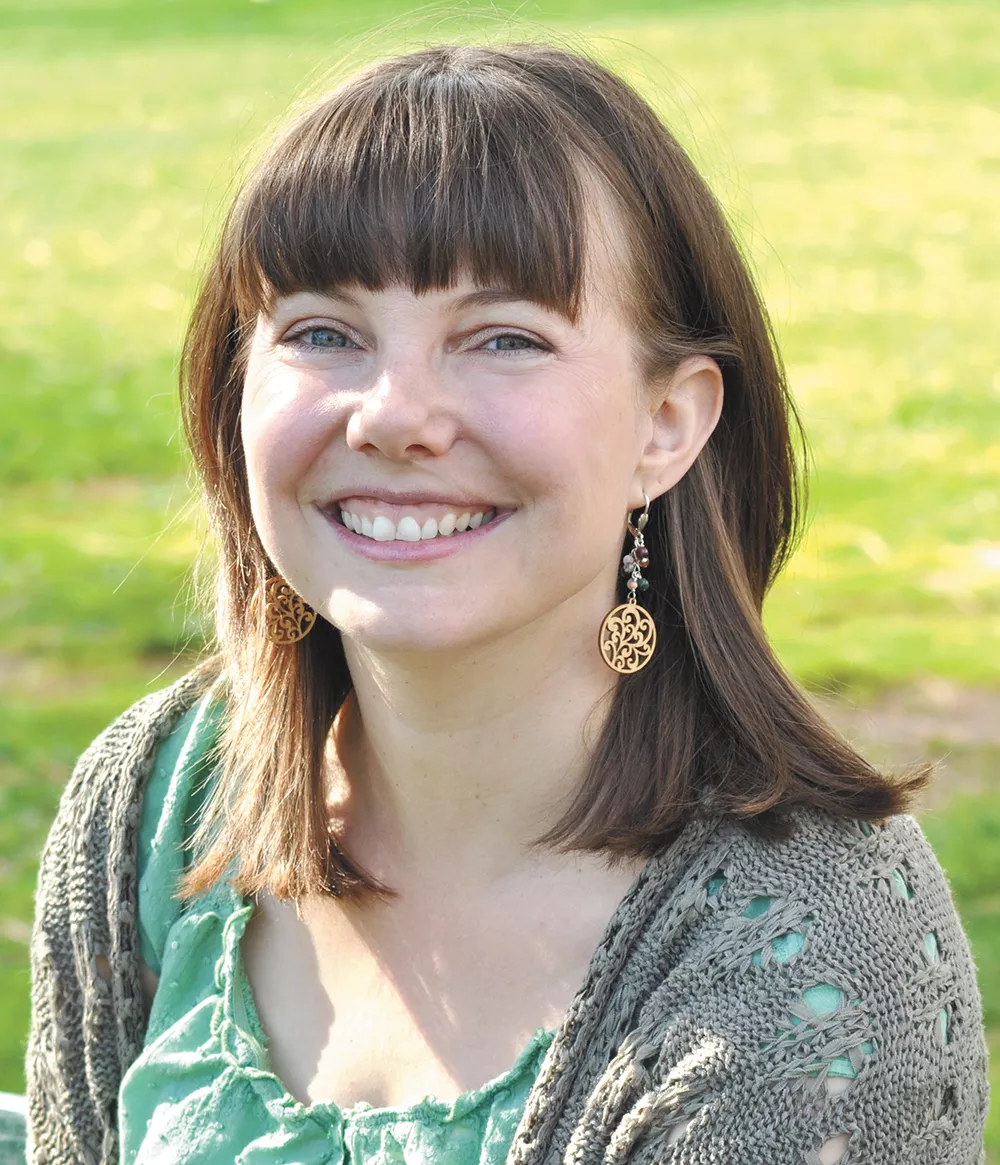 The writer sits in a dimly lit room, agonizing over each word, each sentence, until the piece is finished. He or she is alone. The reader takes that piece into a different dimly lit room and reads it. He or she is also alone. This is how we're supposed to produce and consume literature, and it can be as isolating as it is inspiring.
The people at the regional literary magazine RiverLit acknowledge this, which is why they'd like to see Spokane's writers all gather in a dimly lit room and experience literature together.
"For writers who are publishing, it's important to have people see your work and get feedback that's really immediate," says Sharma Shields, a Spokane-based fiction writer who recently published a collection of short stories and has a novel on the way. She's one of many writers slated to read at Anthology, a cross-discipline showcase of writers, on Saturday night at the Bartlett, a freshly unveiled music venue in downtown Spokane.
"[Reading to audiences] can bring me out of a funk writing-wise — it's easy to start getting down, wondering if anyone is reading anything I'm writing," says Shields.
RiverLit, now in its third year, publishes fiction, poetry, visual artworks and other items four times per year, but Saturday's Anthology event — a fundraiser for the magazine — is the first time it has publicly engaged with its readership and the literary community. RiverLit editor Keely Honeywell says the event is essentially a literary variety show. She wanted Anthology to be more than writers reading from their published or soon-to-be-published works, as is the norm at a literary event. Instead, Anthology features poets, novelists, storytellers, comics, improvisational actors and musicians.
"We wanted to expand it to the arts that involve words. Comedy has its own wordplay and music is essentially poetry," says Honeywell.
Some of the participants include fiction writers Shawn Vestal, Bruce Holbert, Kevin Taylor and Shields, and poets Brooke Matson, Mark Anderson, Luke Roe, Cara Lorello, Travis Naught and Kathryn Smith. The event is emceed by RiverLit's writer-in-residence Luke Baumgarten, a former Inlander staff writer. His work — the first fiction he's published — is set to appear in four issues of RiverLit.
Baumgarten says there's a value in having such a diverse range of artists at Anthology, in that it gets people out of their creative comfort zones.
"I think all artists are in danger of being on their islands. That's true of all groups," he says. "You find the groups of people that really share the same values. It's not a prejudice or anything, but bringing those groups together is important and that's what we're doing here."
Anthology's variety show structure features musical interludes from the event's house band, The Rustics, and Baumgarten will act as the glue binding seemingly divergent worlds; for example, emotional poetry and stand-up comedy. The latter — from about a half-dozen local comedians — will in turn inspire a group of improvisational actors, who will use anecdotes from the comedic performances to inspire on-the-fly scenes. Adding even more levity to the evening is a bad poetry session headed up by the city's poet laureate Thom Caraway. It's intentionally bad poetry — it's OK to laugh.
Shields says events like this showcase a Spokane literary community stronger than most realize, mostly thanks to its communal nature.
"It's small enough to be not too intimidating. You can have writers at all different levels of their careers hanging out together. I love it." ♦
Anthology • Sat, Dec. 14, at 7 pm • The Bartlett • 228 W. Sprague • $8/advance, $12/door • thebartlettspokane.com