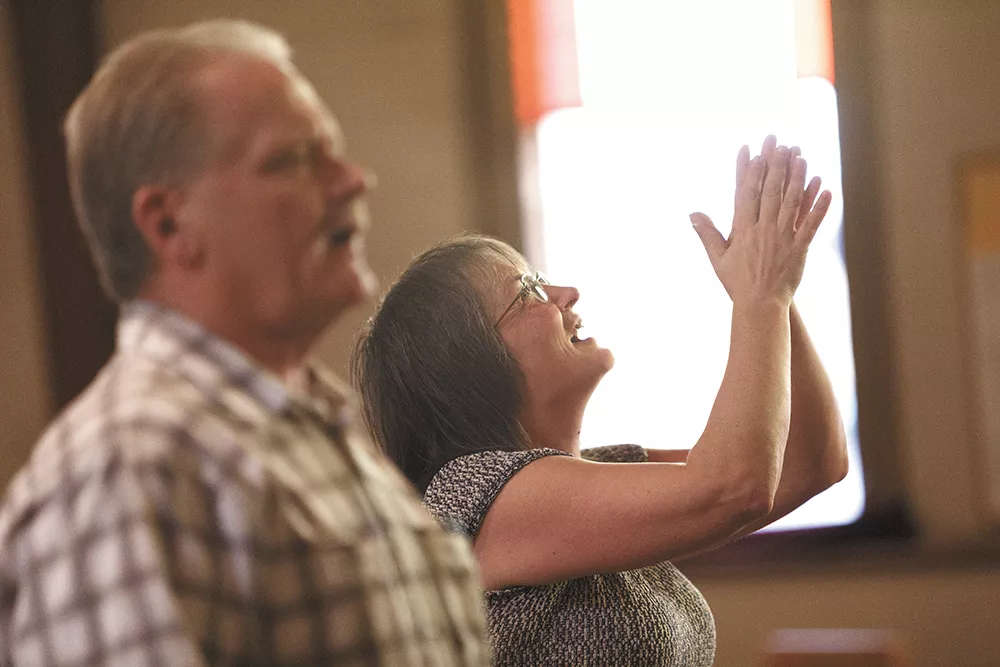 The first time Suzanne walked into First Covenant Church on Second and Division on a Sunday morning was the day the love of her life would die.
She'd been living under the Maple Street Bridge, but had spent the previous 12 days at her boyfriend Steve's side at Holy Family Hospital while lung cancer destroyed his body. Her hand trembled as she wrote a plea to God on a prayer wall, asking him to spare Steve's life. She wept on the pastor's wife's shoulder. That was two years ago, and Suzanne, who prefers to go by her middle name because her family doesn't know she's homeless, has been coming to church ever since.
"The fact is that she could come as she was," says Rob Bryceson, the pastor at First Covenant Church. "What she wore, how she smelled... In our world, you come that way."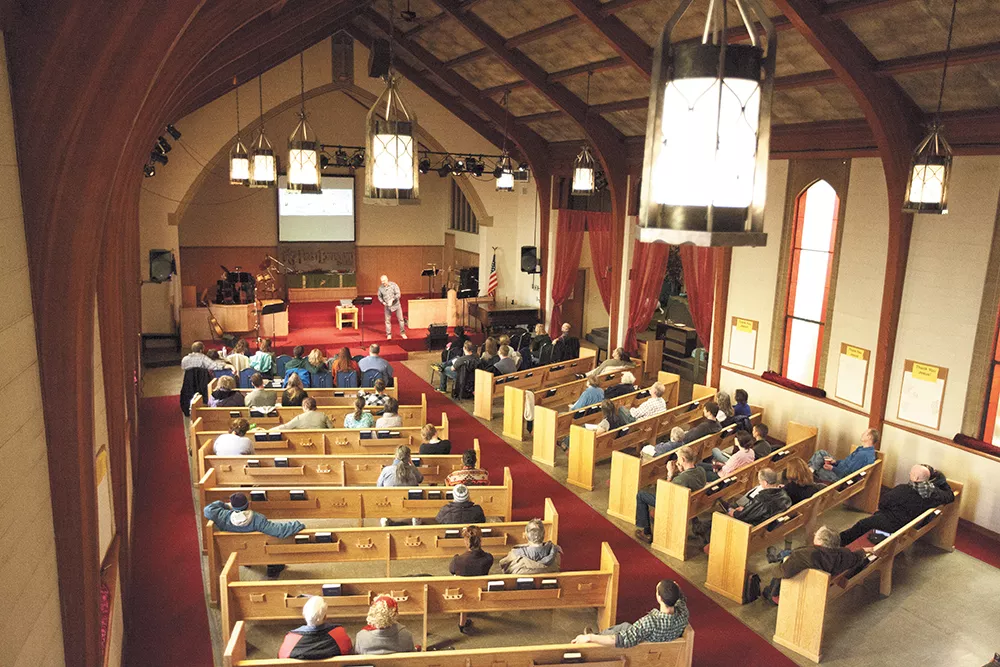 On this Sunday morning, Suzanne sits in the back pew with four other homeless men, their gear and backpacks strewn on the pew behind them. She's wearing a Budweiser sweatshirt and her nose is buried deep in the First Book of Samuel.
At First Covenant, half of the congregants are homeless, which partly explains the church's longtime financial woes. In October, Mars Hill, the deep-pocketed, Seattle-based megachurch, offered to buy First Covenant at near-market value for $1.25 million. Bryceson expects the deal to close in February. In May, First Covenant will be forced to find a new home.
"There are other [churches] that are like a social club now. It's coffee, latte-driven. It's a clique," says Mike McDowell, who drives three hours from Walla Walla to catch Pastor Rob's sermons. "This is a church that Jesus would walk in. Come as you are."
In the beginning, there were three rules at First Covenant: Don't come high or drunk. Don't ask for money. Be polite. But now they really just enforce the last two. Last Sunday, a "meth tweaker" was kicked out of the service for causing a ruckus. Bryceson has had his congregants arrested in church after drunken outbursts.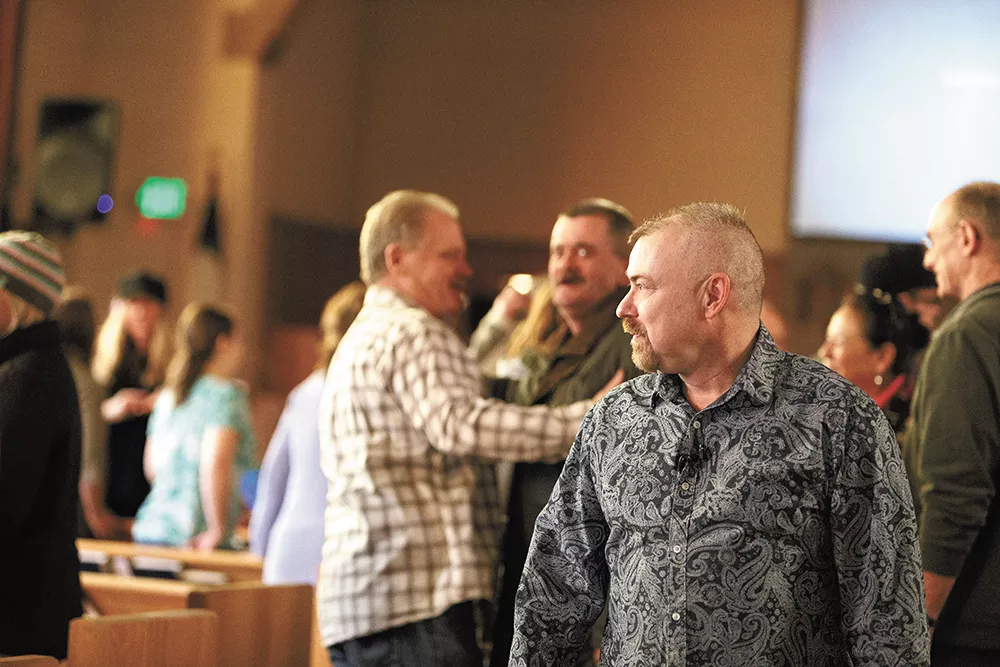 But there's no drama this week. At service on Sunday morning, Bryceson plays the acoustic guitar on the stage in front of the church next to his two daughters, swinging and swaying and raising their arms. His eyes are closed as he belts into his mic. With his suede oxfords, chambray shirt and svelte goatee, he looks more like the cool uncle you wish you had than a man of the collar.
It's not a packed house here at First Covenant, with 70-some congregants following the lyrics from the pews, but the church has doubled in size since 2009, when the Brycesons arrived in Spokane from California. Their mission was to revitalize the church, which at the time had maybe 30 members, all older, whose children and grandchildren had left town long ago. They sang solemn hymnals and played the pipe organ. "They were kind of doing church the way they were doing in the 1950s," Bryceson says. Collections weren't coming in, and neither were new members.
That changed when the Brycesons started getting to know the homeless community downtown. On a Monday night, Rob handed out flyers to every "prostitute, drug addict, alcoholic, street guy [he] could find" and invited them to the church dining hall to watch football and eat chili. About 35 people came that night. By the end of the month, they were cooking for 150 homeless people every week.
But the church was still limping by financially. A homeless man with a chronic mental illness donated $10,000 from own his savings to keep the lights on. The denomination loaned another $200,000. Every week after collections, they were still coming up $3,000 to $4,000 a month short.
"When you pass the bags, you don't get a lot, and we can't get affluent people here because the neighborhood is rough, and they don't want to sit in the room with the homeless people," Bryceson says. "We think if you came once, you'd like it."
He sees the church's sale as an opportunity. His dream is to open a deli and bakery, where his poorest congregants can work six days a week while he does the sermon on Sundays. No matter where First Covenant ends up, the flock will follow.
"When they do move, we're all gonna stay together. No matter what," Suzanne says. "If I have to go sit on his couch in front of the TV on Sunday morning, I will. It's not the church; it's the people. Wherever this church goes, wherever Rob goes, I'm going." ♦