The state Court of Appeals today upheld previous court decisions in favor of Jane Hession, wife of former Spokane Mayor Dennis Hession, after a protestor sued her in small claims court for "brushing" against a sign outside a mayoral debate in 2007.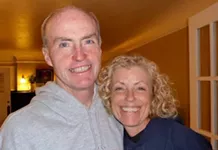 Court records state protestor Tari Anderson filed suit against Jane Hession for alleged battery and negligence. Dennis Hession, a licensed attorney, defended his wife in the case. When small claims court ruled in favor of the Hessions, Anderson appealed to Superior Court, which also found in favor of the Hessions.
Anderson disputed the Dennis Hession's participation in the small claims hearing and alleged multiple errors in the proceedings in both small claims and Superior Court.
"We affirm the lower courts," today's Court of Appeals opinion states.
Court records state Anderson was gathered with other protesters outside the Bing Crosby Theater before Hession's mayoral debate against Mary Verner on Oct. 15, 2007. Anderson had a sling on one arm from a previous injury, but held a sign reading, "evils of Hession, ignorance, arrogance, obstinacy, untruthfulness."
"Holding hands, the Hessions moved through the protesters, including Anderson, to enter the crosswalk," court records state. "To make room between protestors and a light pole, Jane extended her right arm as a buffer. In doing so, Jane made physical contact with Tari's sign."
Most witnesses say Jane Hession made contact with Anderson's sign, but Anderson says Hession directly pushed her shoulder. Investigators looked into a possible assault charge, but did not find enough evidence to pursue charges.
In small claims court, Anderson argues, the rules prevent anyone but the defendant from appearing to argue the case, suggesting Dennis Hession's participation was inappropriate. Courts ruled he was allowed because his property rights were intertwined with his wife's.
For more details, read the entire opinion with ruling and court analysis.