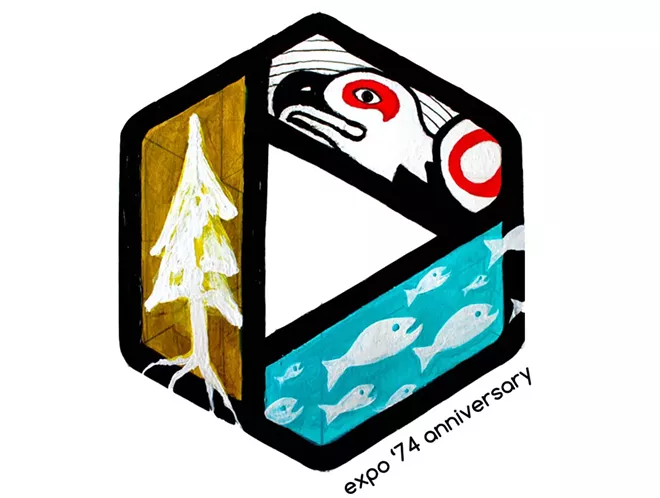 This year's Earth Day Spokane celebration is being held April 26 in Riverfront Park to commemorate the 40th anniversary of Expo '74, the first world's fair with a environmental theme. Even more so than in 1974, it's difficult to think about the environment without considering ocean acidification, melting arctic ice and dire United Nations reports about climate change.
But the volunteers organizing Earth Day Spokane — some of whom I spoke to last week for our upcoming Green Issue — are optimistic about creating an event where everyone can learn something and contribute to the celebration. Not everyone is going to hold a protest sign or attend a hearing — or even stop by the more educational booths at Earth Day Spokane — but, they say, appreciating the environment takes many forms and it's all welcome, from taking a hike to conserving energy at home to making art.
"There's no point other than co-creating and celebrating this amazing earth," volunteer and artist Sherri Urann says. "Nobody's exempt from that party."
In that spirit, Urann created the event's logo by building on the structure of the well-known Expo '74 mobius icon in a way that makes the three symbolic colors — earth, air, water — more personal and organic.
Here's a timelapse video of the logo's creation featuring music from the B Radicals, who will perform at the event:
Feeling inspired? The Earth Day Spokane website includes instructions and ideas for making Procession of the Species costumes from recycled materials. Event details here.