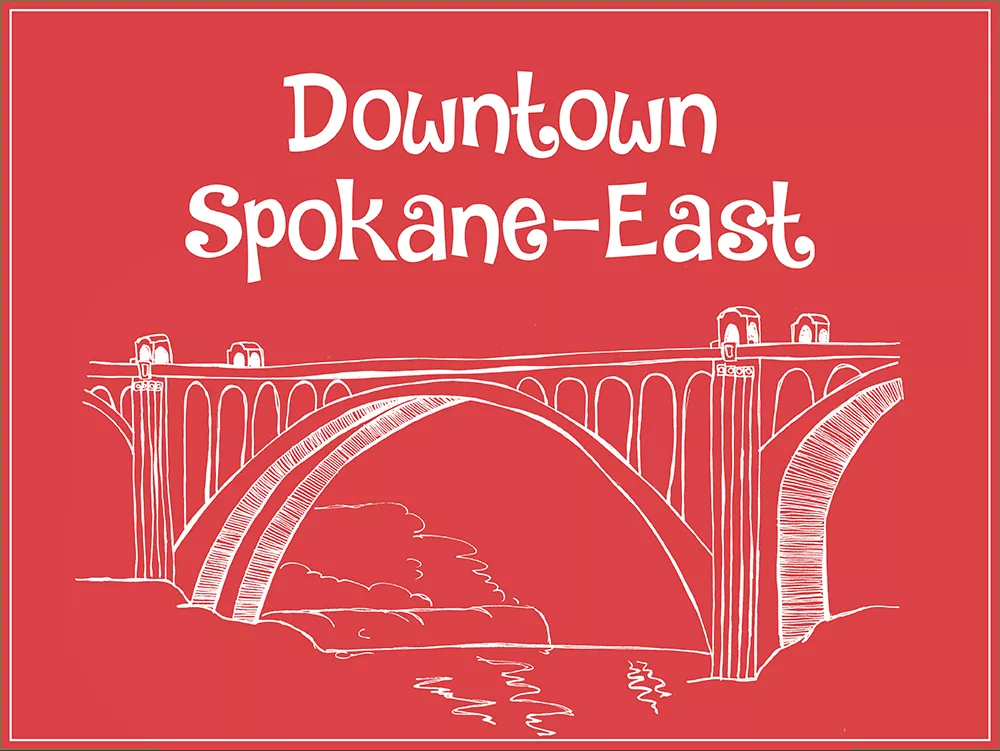 The eastern half of downtown Spokane has a nice blend of glitz and grit, thanks to the presence of both high-end hotels and shopping and old-school dive bars and traditional restaurants. Hunting for holiday gifts offers a nice mix of the same, between popular shops offering an array of cool things and specialized, off-the-beaten-path options catering to a very particular kind of clientele. It's a great, walkable area for finding a little something for everyone on your list.
---
SILLY SOCKS
While the kids in your life might not appreciate the appeal of a pair of socks as a Christmas present, one of the benefits of aging is realizing the importance of something snuggly and stylish covering your toes. The folks at Sock It To Me socks have a slew of cool looks for their stockings, whether they're covered in bacon or sumo wrestlers, dinosaurs or Sasquatches, and they come in all sizes — your little friends might go for some robot socks. $9.95 • Boo Radley's • 232 N. Howard
---
LEATHER SATCHEL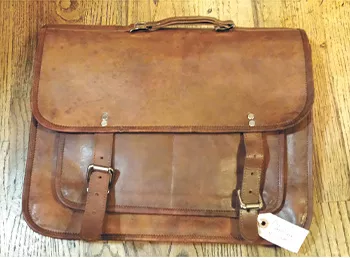 Perhaps there's someone on your list who likes to class it up while remaining casual at the same time. The collection of leather handbags and messenger bags from Park Hill is just the ticket, offering a rugged look, plenty of useful space inside for a student or professional, and a variety of shapes and sizes for men and women. $240 • Atticus Coffee & Gifts • 222 N. Howard
---
ROLLER SKATES
Whether you're talking about a luxurious cruise around the park, or serious training for an aspiring roller-derby athlete, skates are a great gift for kids. The problem? Ever-growing feet. The solution? These rollers from Crazy Skates, which actually adjust in size along with the skaters' growing feet. One pair has you covered from sizes 1-3, another for sizes 4-6, and another for sizes 7-9 — all of them looking good and rolling strong. $149 • Krunch! Skate Shop • 411 E. Sprague
---
HANDMADE BASKET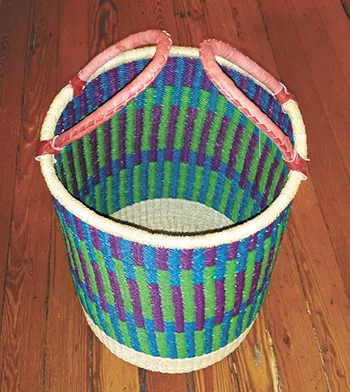 A perfect solution for college students tasked with trudging back and forth to a dorm laundry room or nearby laundromat is the sweet selection of fair-trade, handmade baskets from Ghana available at Kizuri. The large, two-handle version (pictured) might be the coolest laundry basket on campus, and the baskets come in a variety of sizes and colors, making them a great go-to gift for all occasions. $85 • Kizuri • 35 W. Main #100
---
GLASS PIPE
As the number of strains and types of products continue to expand post-pot legalization in Washington, there are still tried-and-true marijuana delivery systems that will always be appreciated by the smoker in your life. Case in point, the good ol' glass pipe — although you can make someone extremely happy with the high-end pipes produced by local glass artist Highgrade Mike, available in an array of sizes and colors.
$180 • Puffin Glass • 201 W. Riverside
---
PAPER FLOWERS
Real flowers die. It's sad but true. So giving a loved one some beautiful arrangement for the holiday might be a nice gesture, but it's not one built to last. That's not the case when you shop at Anemone paper florist, where the amazing artistry that creates all manner of flowers, wreaths and arrangements also is designed to last forever. The prices vary depending on what you like, but the chance to personalize some long-lasting memories is worth any price. Prices depend on arrangement • Anemone Paper Flowers • 301 W. Second
---
SOUP POT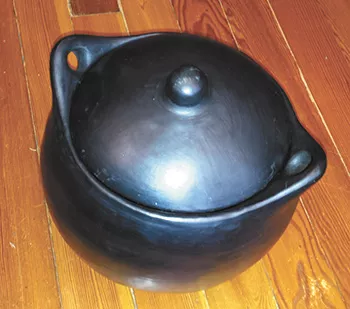 With the explosion of foodie culture, you might be tempted to start buying all manner of kitchen gear for your friends who are suddenly obsessed with Alton Brown or Top Chef. Tread carefully, though, because a cook's gear is highly personal, and the look of a kitchen can be as important to some as its utility. Everyone, though, can get on board with a beautiful soup pot handmade in Colombia — it's as much a work of art as a useful serving item, and there are plenty of accompanying options from the same craftsmen, too. $89.95 • Kizuri • 35 W. Main #100
---
WATER BOTTLE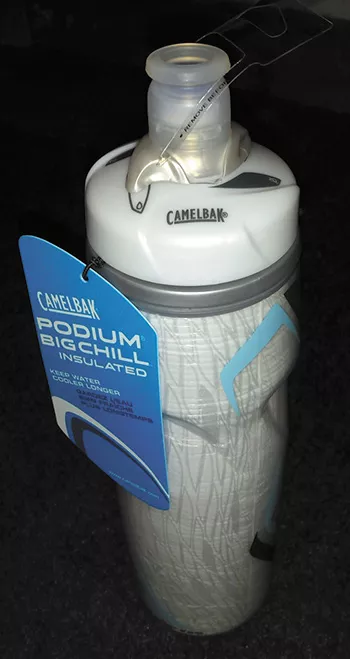 For the hikers, bikers and other outdoorsy friends in your life, finding the perfect small present or stocking stuffer can be tough. You can't go wrong with a quality water bottle for either the hardcore or casual gearhead, and the Camelbak Podium Big Chill is a double-walled wonder that keeps cold drinks cold extra-long, and does the same for hot drinks if you're packing for a winter excursion. The self-sealing cap also means you don't have to monkey around with spills and splatters as you open and close the thing. $17.95 • Spoke 'N Sport • 212 N. Division ♦