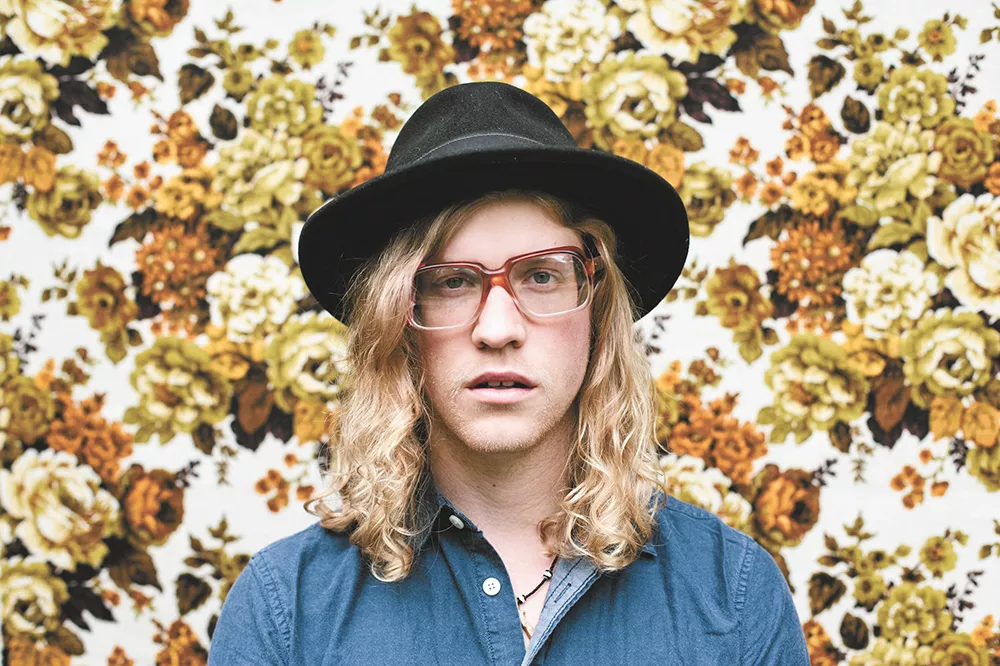 SWEET MADNESS, Made in Spokane 1978-1981, Volume 2
When we wrote about Sweet Madness two years ago, they had just released the first half of Made in Spokane 1978-1981. Keyboardist John Robison, who still lives in Spokane, says they saw a need to release 15 more tracks after Volume 1 sold so well — proving there is a market for music from one of Eastern Washington's first underground new-wave/punk bands. This new compilation is as much for those who want to dance as it is for those wanting to buck the system. And this album will have to be enough for fans, as Robison says there's no talk of a reunion show in the near future. You can find the vinyl album, distributed by Light in the Attic Records, exclusively at Groove Merchants in Spokane.
ALLEN STONE, Radius
Allen Stone no longer lives in his hometown of Chewelah, Washington, having moved to Seattle, but we'll always consider him ours. After the release of his Capitol Records debut late last month (15 percent of which was recorded in Chewelah), the 28-year-old sounds like the same soul-inspired, socially conscious singer-songwriter he always was. For every happy song, he wonders how American privilege and technology affects us. Granted, the music sounds a bit more polished (listen to his vocals on "Freedom"), but that's to be expected now that he's on a major label. As always, his retro-vibe instrumentation and warbling vocals feel fresh. The album is the perfect road-trip accompaniment. This summer, Stone headlines the inaugural Chinook Fest Summit, July 10-12 at the Summit at Snoqualmie ski area.
THE ONGOING CONCEPT, Handmade
Expect the Ongoing Concept's newest effort to keep you guessing. The first track sounds like something out of Stomp (think snaps, banging on trash cans) paired with irate vocals and guitar. The songs settle down into a steady hard-rock, screamo sound, only to pull a fast one on you with an addition of a straight-up folk-pop song, "Melody." Out of Rathdrum, Idaho, this young, literal band of brothers (three siblings, plus a childhood friend) continues making its way in the music world on their own terms. For this second record on Solid State Records, a subsidiary imprint of Christian label Tooth & Nail Records, the four-piece not only recorded the whole thing in their home and crafted their own music videos, they built their own musical instruments too. Clearly, these guys are never bored. Handmade comes out June 16. ♦