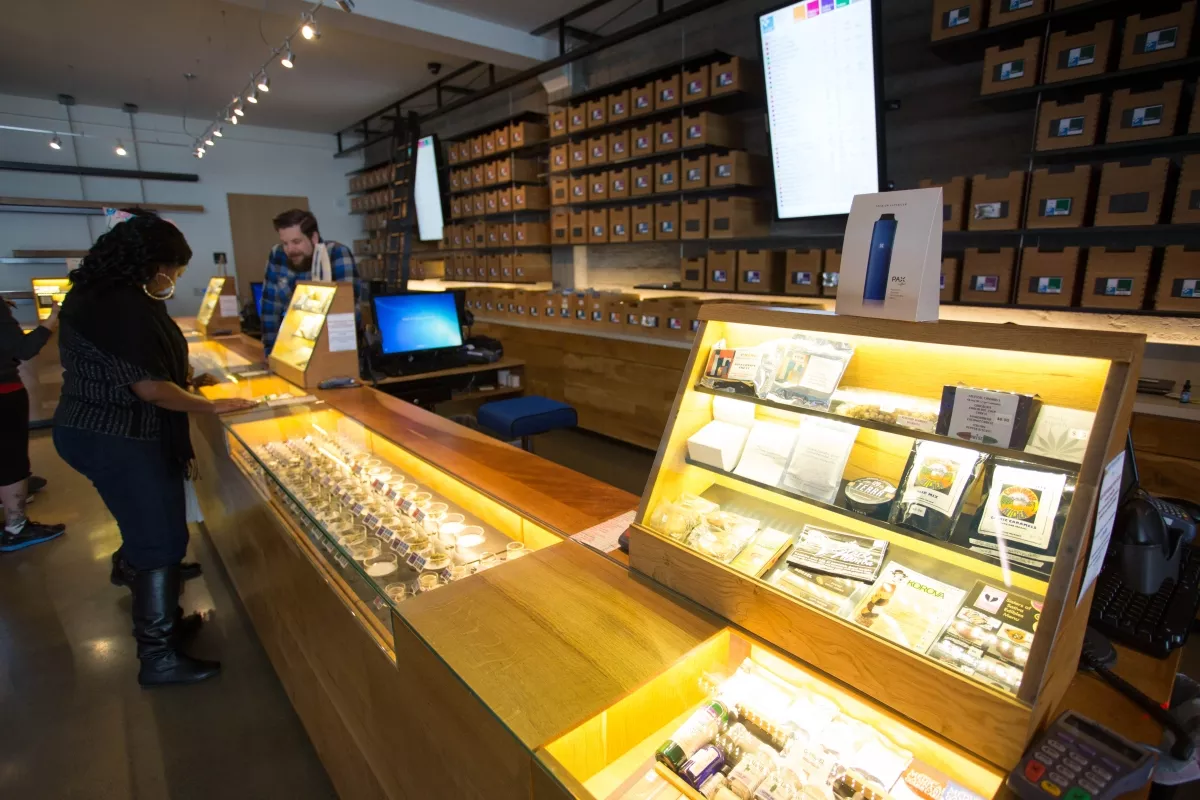 It won't be a happy 4/20 for the owners of two local medical marijuana dispensaries, who say that a loophole has allowed businesses from Seattle to receive licenses meant for Spokane dispensaries, forcing their businesses to shut down come July 1, the date the recreational and medical marijuana industries merge.
Victoria Robinson, owner of the Peaceful Choice, and Kathy DePriest, owner of Evergreen Premier Medical, are frustrated by what they see as Seattle business owners trying to force them out of their zoning.
"We are what the law was intended for, to roll existing medical stores over," Robinson says. "Instead, there's a loophole in the law so rich people were able to come over here, get storage units and get them licensed and acquire our businesses."
But Washington State Liquor and Cannabis Board spokesman Mikhail Carpenter says it's not a loophole so much as a matter of whose application was processed first.
"There's nothing in the law that states geographic location," he says. "It strictly says license priority one, two and three. When an area fills up, priority ones have an opportunity to move somewhere else.
"If Seattle filled up, and somebody moved their application to Spokane and got a license in Spokane, and yet these other places are already priority one, saying that this place got licensed ahead of them... it seems to me like maybe they weren't moving as quickly as other people."
Both Robinson and DePriest say they were given priority one status after applying for a retail license.
After being told that all of Spokane's licenses had been given out, DePriest was told she could apply for one of five licenses available for Spokane County, so she began that application process and took out a lease on a location in Green Bluff.
She has yet to hear back from the cannabis board about that application, though. "It feels like we're being set up," DePriest says. "They do not want us to transition."
Robinson and DePriest are meeting with city officials, have gathered patient testimonials and are prepared to visit Olympia in attempt to meet with the cannabis board.
In the meantime, they're worried about what will happen to their combined 3,500 patients after July 1, when patients will have to get their medical marijuana from a recreational shop, stressing the importance of the counseling and medicinal regimens they provide.
"It's going to be a huge paradigm shift July 1," Robinson says. "The medical patient's going to lose." ♦