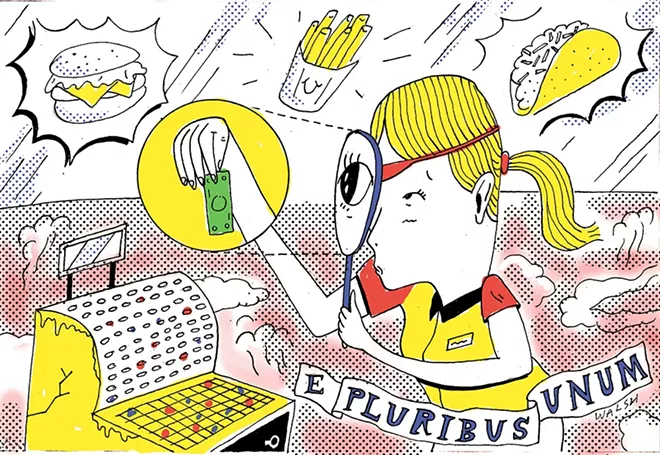 In his 1973 book Small Is Beautiful, economist E.F. Schumacher noted that we should study economics "as if people mattered." His point shouldn't have been considered revolutionary, but it still is: We miss what we really should value.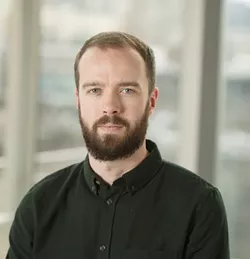 Now, there's a path towards equality with Raise Up Washington, a campaign that filed a state initiative, I-1433, to modestly increase the current $9.47 wage incrementally: $11 an hour in 2017, $11.50 an hour in 2018, $12 in 2019 and $13.50 an hour in 2020. The proposal would also allow workers to accrue up to seven days of paid sick and safe leave per year, earned at a rate of one hour for every 40 hours worked. Seattle, Tacoma and Spokane have already passed sick leave laws, yet 1 million workers in Washington don't have a single day of leave.
"Our labor force is now 50 percent women for the first time in history, and moms are now three quarters of the primary or co-breadwinners in our nation, yet many of our public policies lag behind our modern labor force: It's time to catch up to modern times," says Kristin Rowe-Finkbeiner, executive director of the group MomsRising.org. In Washington, an estimated 30 percent of working women, and 40 percent of African-American and Latino employees, are currently paid less than the proposal outlines.
The initiative is racing to collect 250,000 valid signatures by July, if it's to be included on the ballot this November. However, the Washington Secretary of State's office recommends collecting at least 325,000 signatures, to account for invalid ones.
Opponents have attempted to scare voters into thinking the sky will fall, but brace yourself: Everything will be OK. The same critics who stated that paid sick days would force layoffs — when in reality, job growth actually went up — are now saying that employers would unnecessarily raise prices in retaliation for the initiative's minimum wage proposal. Meanwhile, the University of Washington's Daniel J. Evans School Of Public Policy just reported that prices didn't jump where the minimum wage increased, contrary to businesses' predictions.
Furthermore, the Washington Policy Center — the research equivalent of Fox News — and a since-removed Facebook post from outgoing 6th District Representative and Dutch Bros. franchise owner Kevin Parker capitalized on the recent announcement of self-order kiosks by Wendy's as a flimsy distraction to argue that shifting labor policies hurt workers more than they help them. After the rapid growth of baggage check-in kiosks at airports, ATMs and self-checkout lines at the supermarket, the move shouldn't come as shock. Their arguments stigmatize low-wage workers, while owners are never stigmatized for profiting over people. They are long on emotion and short on data: According to the Harvard Business Review, customers at McDonald's using kiosks spent more money than those ordering from a person, and shorter order times could result in an increase in the company's market share of many millions of dollars. As automation becomes cheaper, faster and more efficient, the transition is inevitable.
These arguments are political, not economic. They overshadow how the minimum wage's value has slowly eroded to the point that it's now essentially worthless. More insulting, Idaho's legislature passed a bill to prevent the state's cities and localities from enacting a higher minimum wage; the federal wage remains a dismal $7.25 an hour while Congress refuses to consider any increase, reflective of how we've become a less compassionate and less fair society, where operating a successful business and being socially responsible are too often mutually exclusive. The mere fact that we must still firmly advocate for a minimum wage, sick leave, gender and race pay equity — simple rights taken for granted that actually support job growth — indicates how cruel and indifferent our society has become. That's why raising up Washington is the best option available today, and the proposed initiative deserves to pass. ♦
Paul Dillon, a Center for Justice board member, manages public affairs for Planned Parenthood of Greater Washington and North Idaho.