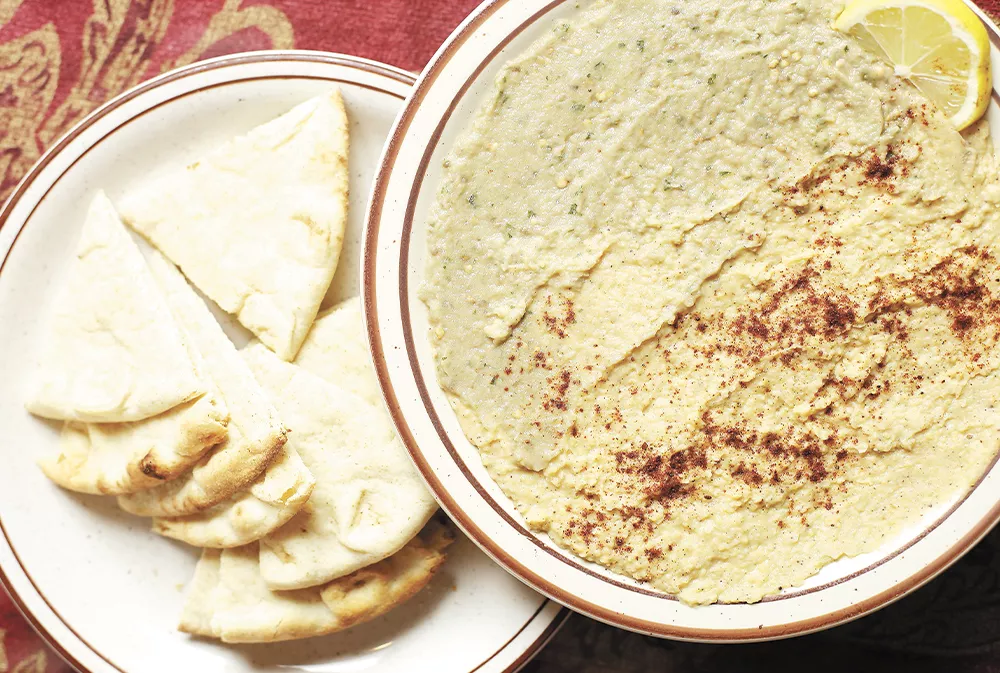 North Idaho has numerous restaurants where perfect meals are made. Yet this is a different story. It's about food as a memory, both good and bad. It's an edible road map of life journeys.
French onion soup, for example, reminds me of a shared restaurant meal in Germany where my father was stationed, minus my mother. Thanksgiving, to me, equals lasagna in Queens, New York. Grits are Athens, Georgia. Moving around as a kid — seven schools in a dozen years — food has been a constant. It's also fascinating for cultural, historical, environmental, social and symbolic reasons. What could it say about my Idaho journeys? It's been 22 years here, the longest I've lived in one place.
BEVERAGE
MK84 Porter ($4.50)
MAD BOMBER BREWING
9265 N. Government Way, Hayden, 208-762-7343, madbomberbrewing.com
Living in Hayden was brief and difficult, bookended by foolish decisions and an abusive relationship, yet every single beverage at Mad Bomber Brewing Company — even the place itself — celebrates life and typifies resilience. Created by Army combat veterans trained in explosive ordnance detonation, the company almost crashed when a founding member was killed on duty. Since opening in 2013, though, the brewery has expanded to eight beers, ranging from the easy-drinking Booby-Trap Blonde and St. Nicholas Pale Ale to full-bodied MK84 Porter with chocolate and coffee notes. Mad Bomber collaborates with restaurants and bars, and fundraises for causes like Pediatric Stroke Warriors. A pint of MK84 reminds me that there are others worse off, and to celebrate small but precious victories.
APPETIZER
Hummus & Eggplant Spread ($4.75)
WHITE HOUSE GRILL
712 N. Spokane St., Post Falls, 208-777-9672, whitehousegrill.com
Everyone has been an outsider at some point: new job, school, family or even a new culture. Sometimes it's all those things, like for Turkish-born Raci Erdem, who started White House Grill in 1996. I'd moved from California with my employer one year prior. It was exciting yet stressful, made easier through a shared sense of purpose with other employees. We often ate at White House Grill, which has thrived and expanded over the years. A favorite dish was hummus and eggplant with warm pita. Simple, flavorful food, meant to be shared, ideally with wine as a meze or snack, similar to Chinese dim sum, or Spanish tapas. If we try, we can find more things in common than not — among cultures, with each other — so no one has to be an outsider for long.
ENTRÉE
Timberlake Burger ($9)
O'MALLEY'S BAR AND GRILL
13742 W. Hwy. 53, Rathdrum, 208-687-5996, Facebook: O'Malley's Bar and Grill Rathdrum
O'Malley's isn't fancy, which is just how folks like it: farmers, families from Rathdrum, kids playing pool after school, and teachers — lots of 'em — especially on workdays. Enjoy a red beer and a dish of old-fashioned Americana, like Friday fish and chips or Sunday meatloaf. The Timberlake burger, which honors one of two high schools in this northwestern chunk of Kootenai County, is good food fast: grilled onions, mushrooms, melted Swiss cheese and a hand-pressed burger tucked into a toasted bun. Not fancy, but solid, comforting, consistent. That was Rathdrum: a safe, welcoming place to set down roots, at least temporarily, before prairie winds blew me southeast to Coeur d'Alene.
DESSERT
Molten Chocolate Cake ($9)
THE CELLAR
317 E. Sherman Ave., Coeur d'Alene, 208-664-9463, thecellarcda.com
Life is sweet in Coeur d'Alene, a resort town that swells with summer tourists, yet sustains through a multifaceted community I wanted to be more involved in. After leaving my career and selling my home last year, I moved to Coeur d'Alene to figure out what I wanted to be when I grew up. Until then, I can ride or walk tree-lined streets downtown to places like the Cellar. On its fourth owner and second location in the two decades I've known it, the Cellar symbolizes Coeur d'Alene continually reinventing itself, as I've done. Their molten lava cake with banana ice cream and peanut butter sauce unexpectedly oozes chocolate from the inside as you spoon into it, like life does sometimes. Cakes from two world-famous chefs inspire this dessert, says Cellar chef-owner Adam Hegsted, including one accidentally undercooked yet still delicious. We can't control what oozes out of life as we experience it, but we can choose to find inspiration anywhere, and to view accidents and challenges as opportunities. ♦