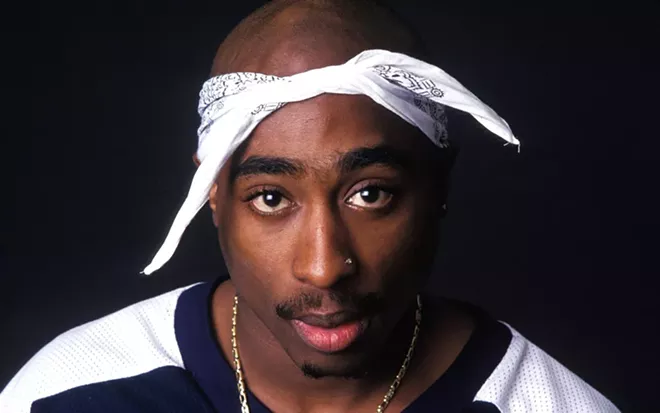 Back in October when the Rock & Roll Hall of Fame announced its list of potential 2017 inductees, it wasn't hard to suss out the one automatic selection.
That would be Pearl Jam, a band that enjoys ongoing critical and touring success and had immeasurable commercial success in terms of record sales in its early years. The Northwest crew headlines the
list of inductees announced today
, which also includes Tupac Shakur, Journey, Joan Baez, Yes and Electric Light Orchestra.
Those artists were chosen among several considered for the Rock Hall this time around. The artists who didn't make the cut this time around include Depeche Mode, Janet Jackson, Kraftwerk, The Cars, Jane's Addiction, Steppenwolf, Bad Brains, J. Geils Band, The Zombies, Chaka Khan, Chic, MC5 and Joe Tex.
In a post I wrote back in October,
I predicted the selections of Pearl Jam, Yes, Joan Baez and Tupac
. I totally missed the boat on Journey and ELO, and I thought Depeche Mode would get in, but I forgot that the people who select the inductees are overwhelmingly old white dudes, and that Rock Hall founder Jann Wenner, publisher of
Rolling Stone
, started his magazine in San Francisco, where Journey once ruled as Santana-style hippie jammers before their '80s pop-rock heyday. And they love them some ELO thanks to their music and leader Jeff Lynne's history working as a producer with the likes of George Harrison and Tom Petty.
Journey is coming to Spokane
for a show at the arena just a few weeks before the Rock & Roll Hall of Fame induction ceremony, where fans will be curious to see if the band's most famous singer, Steve Perry, will join Journey for a song or two. In Spokane, of course, Perry soundalike Arnel Pineda will be fronting the band.