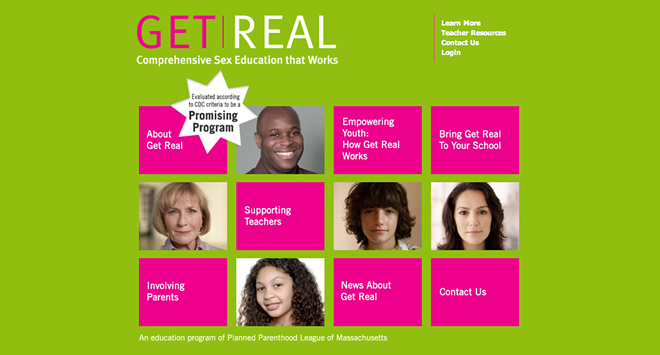 "First off, let me make it known that I am a real person, not a bot or other sort of auto-generating internet creature," starts an email in support of Planned Parenthood's "Get Real" sexual education curriculum.
It was important to make that clarification.
In June, the Spokane Public Schools board was supposed to vote whether to adopt the "Get Real" curriculum, but district administration
decided that it needed further consideration
. What followed were at least
500 identical emails
to the board opposing it, with no indication that the senders actually lived in Spokane.
The real email from the parent continues: "I would urge you to do what is best for the largest number of students and not be swayed by a
vocal
minority which claims to speak for the entire community."
It's indicative of the kinds of messages the school board received over the summer. True, the automated emails opposed the "Get Real" curriculum for grades 6 through 9, but the ones from those identifying as actual constituents? They were overwhelmingly in favor of it, according to emails obtained by the
Inlander
through a public records request.
From late June until August, 66 different people who identified themselves as constituents or who have children in Spokane Public Schools emailed the school board regarding sexual education. A total of 60 — or 91 percent — favored "Get Real," developed by a Planned Parenthood affiliate in Massachusetts.
"The emails expressing support of the curriculum tended to be individually written — the same theme, but articulated in each unique email," says SPS school board president Deana Brower. "The emails expressing opposition came by way of — in large part— a computer-generated email."
Several emails from parents in support of "Get Real" shared
similar
language. For example, many shared thoughts about "gross gaps in terms of concepts of consent" in current sex ed. But the rest of the content differed from email to email, as opposed to the computer-generated emails in opposition to "Get Real" that were all exactly the same.
Of course, emails aren't the only way to provide feedback to the board. People have spoken out against the proposed curriculum during public comment periods at school board meetings. But Brower says the emails have matched what she's heard from constituents overall.
Last week, just before the district's Human Growth and Development advisory committee
reconfirmed "Get Real" as the choice to send to the school board
, one member pointed out that the vast majority of emails from parents supported "Get Real."
Jason Soucinek, representing ministry Project Six19, suggested at that point that the faith community was withholding their thoughts until a curriculum was closer to being finalized.
"I just have to say that this is probably not representative of what will happen if we move forward without a good conversation," he said.
Yet Brower says the board has only received a few more emails on both sides since then; no surge, like there was in the summer.
Some emails from parents shared stories of how when they were younger and in school, they had little sexual education. They argued that their own kids should be more knowledgeable, in order to make better choices.
"As a Spokane Public Schools graduate, who was a teen mom, and now a parent to students in SPS, it is so important to me that my children receive comprehensive sex educate [sic]," one email read.
Others noted that "Get Real" is evidence-based, and meets the
state standards
for sex education from Washington Office of the Superintendent of Public Instruction.
"I support the Get Real curriculum. I want my children to be taught a
science based
, medically accurate program as required by Washington State law," one email wrote. "I do NOT want my children to be exposed to inaccuracies and falsehoods pushed by political agendas or religious zealots."
Of the few who wrote in opposition, the focus was on Planned Parenthood's involvement in developing the curriculum.
"This is [a]
conflict of interest because if what they are teaching is flawed and leads to the unplanned pregnancies then the organization will come in and profit from the 'mistake,'" one woman wrote. "I am surprised this would even be considered because [Planned Parenthood] has been such a controversy in
current
news."
(A
2014 study by the Journal of School Health
found that "Get Real" reduced sexual activity by 15 percent for girls and 16 percent for boys, compared to students who were not exposed to the curriculum.)
The district has not yet determined when the school board will decide whether or not to adopt "Get Real" for grades 6 through 9.