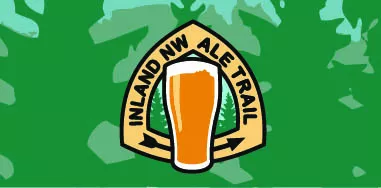 Leading beer enthusiasts to local craft brews since the fall of 2013, the Inland Northwest Ale Trail is going big-time. The cooperative effort of the region's craft breweries will almost double its featured breweries, adding 11 to its current 16 and expanding the geographical scope of the program as far west as Yakima.
The new map encourages tasting a variety of local brews and offers a 32 oz. growler prize for collecting 12 stamps from different breweries. The revamp of the Ale Trail comes in the middle of a regional brewery boom that has seen new tourist opportunities, thanks to visitors who come to the area for beer tastings.
To kick off the updated map — which can be found at participating breweries, Ale Trail sponsor locations, the Spokane Visitor Center and many local hotels — there are opportunities to taste new beers, win prizes and meet brewery reps at area bars. The events are scheduled for Black Diamond (Aug. 7), Post Street Ale House (Aug. 12), the Lantern Tap House (Aug. 16), Pints Ale House (Aug. 21) and Capone's Pub & Grill (Aug. 28).
Heather Brandt of Iron Goat Brewing emphasizes that the Ale Trail seeks to bring awareness to the quality of beer being produced in the Inland Northwest. "Ninety-nine percent-plus of the ingredients used in all of our brews come from right here in the Inland Northwest," says Brandt. "It doesn't get more local than that." ♦