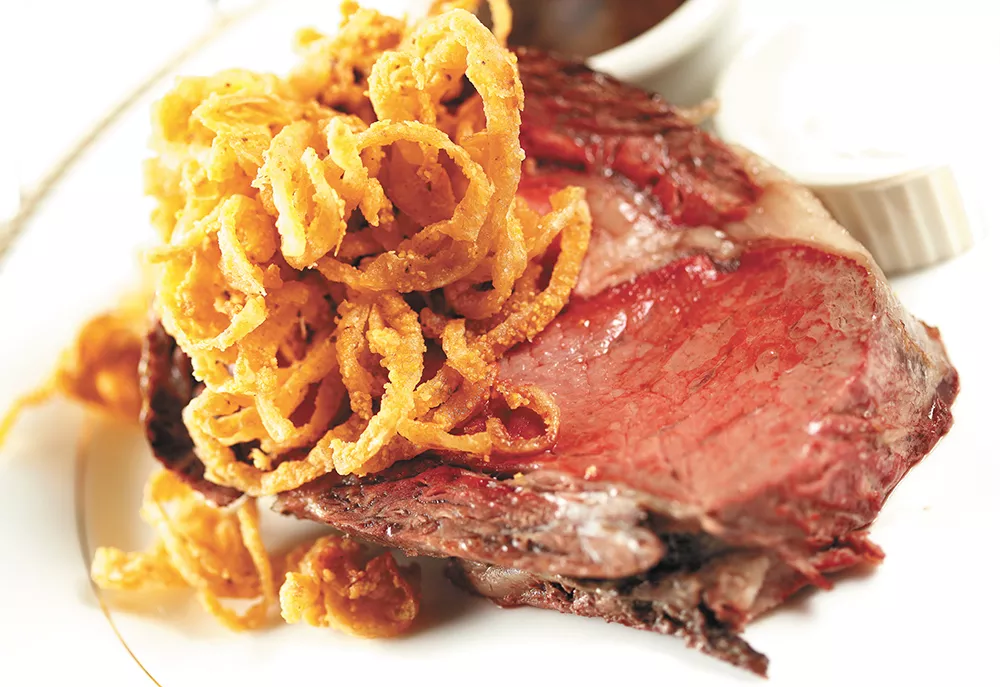 It was time to boast about our food. The excellent culinary landscape of Spokane had gone unnoticed and unrecognized too long. And in a week (or a little more than a week) last year, the region's restaurants did some showing off with the first ever Spokane Restaurant Week.
The success of that inaugural event can be measured by the sophomore effort as the culinary flood flows across state lines, now including North Idaho at the Inlander Restaurant Week (note the new name) table. With the expansion comes 16 restaurants in Coeur d'Alene or the surrounding area, many recognized as among the region's top dining spots.
Jer McGregor, the Inlander's general manager who helped co-found the event last year with Visit Spokane, says it was always the plan for Restaurant Week to expand into the Idaho panhandle.
"From an Inlander perspective, we serve the people of the Inland Northwest, specifically focusing on the Spokane and Coeur d'Alene area. With that in mind, North Idaho being part of Restaurant Week was always the plan," he says. "In 2013, the goal was to have a successful launch of a brand-new event. We started with a smaller geographical area to make sure everything went well in that first year."
While the most notable element of growth this year is this eastward expansion, Restaurant Week also found more participants in Spokane. Ths year's event features 74 restaurants (up from 53 last year), ranging from the finest of fine dining establishments to more casual eateries. All participating restaurants have gone out of their way to develop a special Restaurant Week menu, comprised of three different courses set at a fixed price (see "Prix Fixe") of either $18 or $28. The courses vary greatly, with some first courses being a salad or small dish and others coming in the form of a beer or wine flight. The restaurants have multiple combinations, so if you don't find something you like among the hundreds of offerings this week, you might just not like eating.
This year's Restaurant Week features several participants from the inaugural event, including Manito Tap House, a South Hill gastropub. Patrick McPherson, the beer bar's owner, or "publican" as he calls himself, says the event allows them to experiment with their menu.
"Our [Restaurant Week] is pretty much made up of stuff we've run on special, but the rest is new. One of the great things about this is that it's an opportunity to let our chefs have some fun," says McPherson, adding that he also uses the week as a chance to get out to other restaurants and survey the dining scene.
McPherson isn't alone in finding new places through the event. McGregor says that Restaurant Week was always meant to be the gentle nudge some diners need to get them out to restaurants that might not always be on their radar.
"One of the biggest things that's accomplished through Restaurant Week is seeing so many diners try out restaurants they might never visit otherwise," says McGregor. "It's this exposure that helps build the culinary scene and allows more people — both visitors and locals — to understand the great restaurants and chefs we have in our region." ♦
Prix Fixe
You'll see this phrase, or its English translation — fixed price — repeatedly during Restaurant Week. This French term refers to a dining setting in which the price of the meal is set before you order. This typically means that you order from a special menu, which usually features multiple courses and options. All Restaurant Week participants offer prix fixe menus; almost all participants also will have their full menus available.