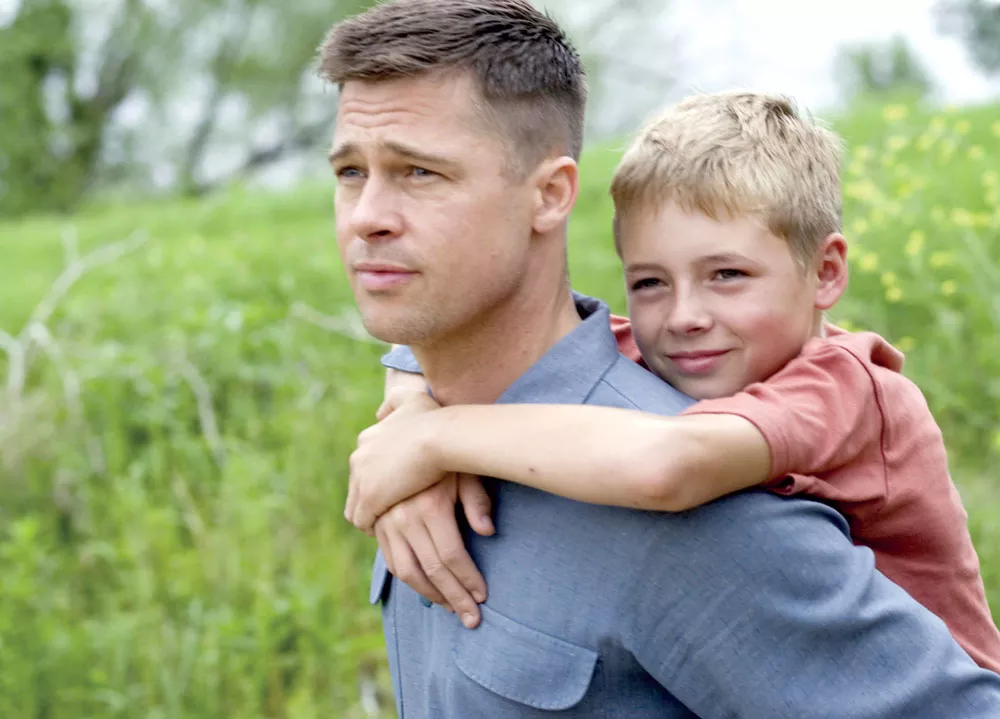 Is The Tree of Life pretentious, as some have charged? Only if you're putting on airs by asking the same questions that everyone else does: Why are we here? What do our lives mean? And what about director Terrence Malick's film: Does it lack a storyline?
Not only is there a narrative framework, but it's familiar: A child grows up and loses his innocence. Pretty soon he's asking: If an omnipotent, benevolent God exists, why does he allow terrible things to happen?
The Malick haters are going to have to do better than whine about a film that aims high and avoids a neatly resolved ending.
In small-town 1950s Texas, Father is demanding, Mother's an angel, and having a talented younger brother makes growing up hard to do. On this domestic hook, Malick hangs visions of pre-life and afterlife — everything from the Big Bang to wherever we're going next. So why all the cosmic hoohah? Because Malick isn't trying to tell a sensible story with words; he's amassing images to create an emotional impact beyond words. Because when we contemplate the universe's vastness, feelings of insignificance aren't the only possible conclusion. The vastness, seen another way, can be comforting: There are forces at work beyond our imagining.
All that, and Malick also portrays the wonder of childhood — the blurring of reality and fiction — as well as any filmmaker ever has. In one snippet, Mother reads Peter Rabbit to her sons; the film cuts to an actual rabbit rambling through the vegetable patch next door, and it seems hyper-real. Another sequence encapsulates the film's thematic emphasis on the conflict between ego selflessness. The brothers, walking past Waco storefronts with their mother, encounter the town drunk, weaving and staggering; they make fun of him. They observe the disjointed gait of a man with cerebral palsy; they're frightened of him. They see the stumbling of shackled prisoners, stuffed into police cars; Mother, ever beatific, offers one of them a cool drink of water.
Just like that, the boys witness behavior ranging from heartlessness to compassion. Malick's economical screenplay makes mundane happenings in a dusty Texas town soar into a spiritual context.
The film doesn't shy from dealing with uncomfortable topics. After a death in the family, a relative offers facile comfort: "He's in God's hands now."
"He was in God's hands the whole time," says a mourner, and it's advice that Malick wants us to live by. The divine is all around us — in every rippling brook, in every one of Malick's trademark upward glances at the wind-ruffled leaves of towering trees. But we are too caught up in the way of nature — our everyday, trivial, selfish concerns — to notice such miracles. The Tree of Life, like a good prayer, gets us outside our own heads.