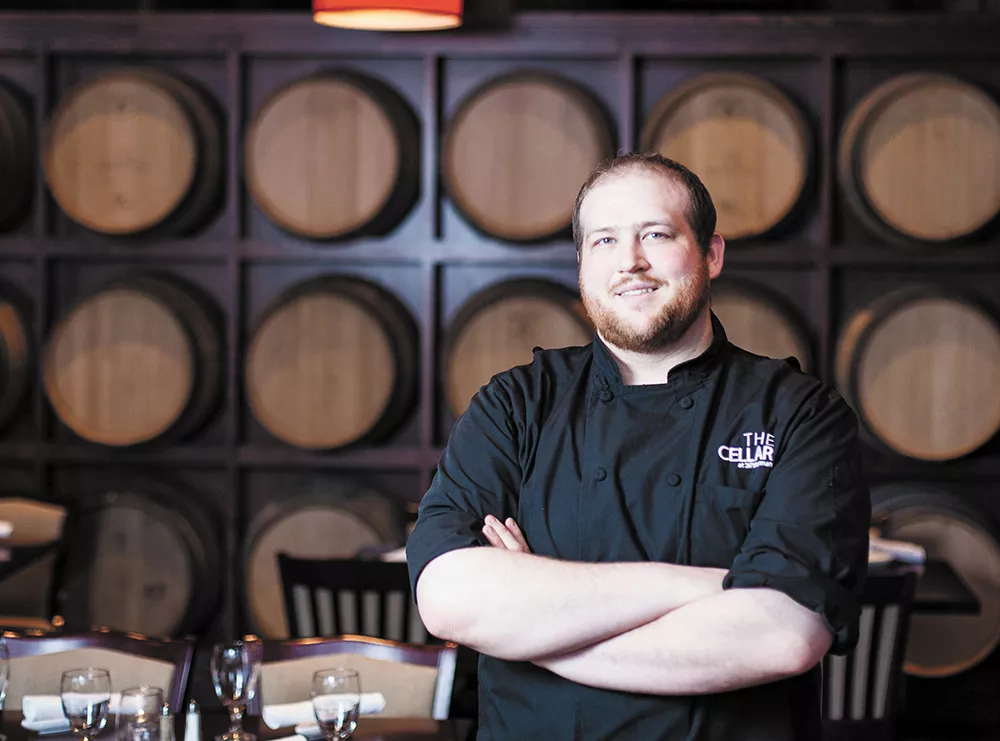 Thirty years ago, the list of what Coeur d'Alene-area diners did not want was lengthy and surprising. Nothing spicy or foreign (however that might be defined), nothing with sauce, no seafood, and if wine was being served, make it sweet like a white zinfandel.
That's how Kris McIlvenna — owner of the Greenbriar Inn Bed & Breakfast, which houses both 315 Martini and Tapas and the catering business McIlvenna and her husband, Bob, have owned since 1986 — recalls the North Idaho dining scene.
"I was shocked that everyone's taste seemed so bland. A special date night of dining out meant a steak and potatoes or a fried chicken special at the old Cloud 9," says McIlvenna, referring to the restaurant space now occupied by a fine-dining restaurant, Beverly's at Coeur d'Alene Resort.
Now, says McIlvenna, "date night could be at the sushi bar, or any number of foreign restaurants that abound here in North Idaho and Spokane."
Also abundant are spicier food options, and both wine bars and the sudden availability of microbrews.
"Our catering clients demand variety and expect a menu drawn from around the globe," she says.
Ryan Stoy hasn't been around quite as long as McIlvenna, but as an accomplished chef throughout Coeur d'Alene and Spokane, Stoy has seen and been part of the evolution of dining in the Northwest.
"North Idaho dining has really begun to flourish in that it now is recognizing its own food identity," says Stoy, currently executive chef at the Cellar. "It has always been a good town for the arts, but really the summer is what made the town. We are now seeing a greater base of customers who enjoy finer foods and dining experiences outside of the warmer months."
McIlvenna agrees, adding that the region isn't just about tourism.
"Enduring restaurants are supported year-round by our locals and reflect a wide variety of tastes. There are a core of perhaps 20 restaurants that serve much more than family style or Mexican and pizza, and reflect a more sophisticated palate and preferences," she says.
Since the 2000 Census alone, the region has gained nearly 10,000 residents, fueling the demand for more and different restaurants.
"With every large chain that opens," says Stoy, "it seems we get two local shops finding success."
With his connections to the Spokane food scene, including Downriver Grill, Stoy sees a shift in not only the customer base, but the industry itself. Being a larger city, says Stoy, Spokane has a deeper industry pool from which to draw.
"Both areas have students being produced at a college level for culinary arts, but Spokane seems to get more through the Inland Northwest Culinary Academy program," he says.
Nevertheless, Stoys says that North Idaho has its own appeal for restaurant owners and chefs.
"Many chefs in Spokane look to Sandpoint and areas lining Coeur d'Alene for local and organic farms," he says, noting that eating local, foraging and the shift towards farm-to-table dining has also influenced the industry.
It's a trend that McIlvenna hopes will continue.
"I see a move toward healthier eating choices, more restaurants cooking from scratch, fewer restaurants offering fried and fatty foods, and smaller portions," says McIlvenna.
A decade ago, says Stoy, there weren't as many culinary reasons to come into Coeur d'Alene.
"Now," he says, "there aren't many reasons to leave." ♦