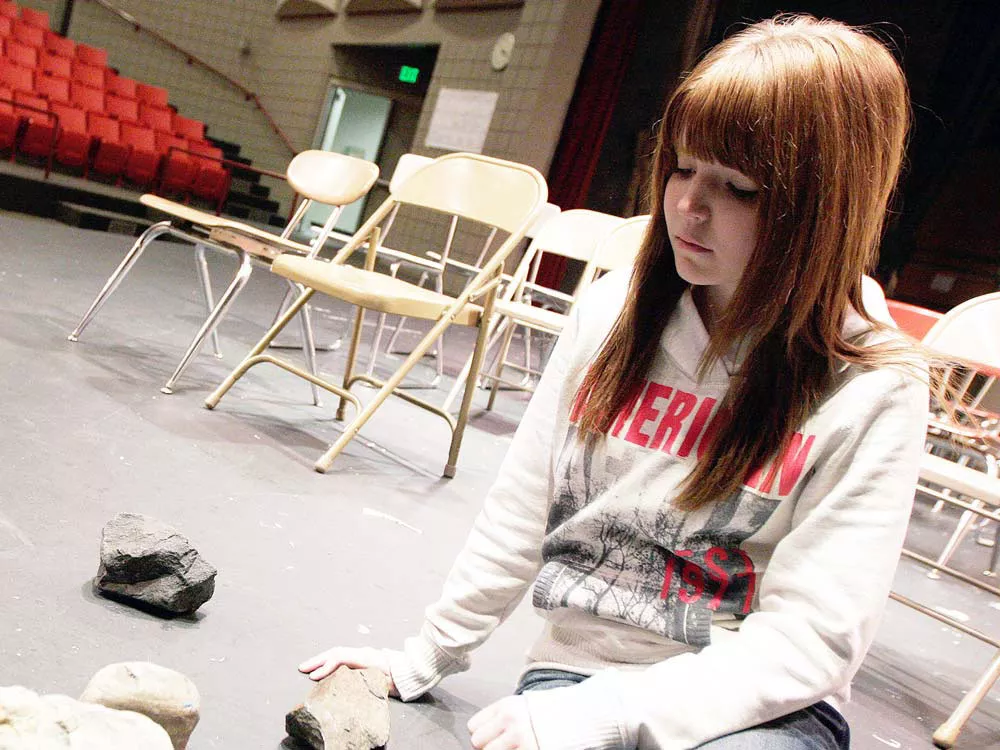 Teenagers are scary. Their undeveloped brains are a cauldron for aggression, sex and disrespect. They lack a certain innocence that formerly came with their age. Kids these days — they just aren't what they used to be.
But neither is the world. Teenagers express naive and extreme reactions to a sometimes dangerous and absurd world of which they have no experience in navigating. But they're still learning to drive — both physically and mentally — nonetheless.
"The public has misguided perceptions of teenagers," says North Central High School theater teacher Tom Armitage. "Are kids different than they used to be? The answer is yes and no. The world that we adults have created for them to live in has changed, and that changes how they deal with life."
With its longstanding True Colors Project, NCHS hopes to provide insights into the minds of today's 15- through 18-year-olds. Every four years, every member of the student body is asked to write a personal essay, which a selection committee then culls for around 40 that will be performed live though song, skit or poem. The essay prompt asks the question, "What was the most significant event in your life?" Over the course of the 20-year lifespan of the project, Armitage says interesting and new topics crop up every time they do it.
One girl met her birth father online through a social media network. A series of events led to the phone call that included the unexpected phrase, "I think I'm your father." Another student explains he will be the second person in his family to graduate from high school. Another boy, unfortunately, was the first in his house to find his mother dead. (She'd overdosed from a prescription drug habit.)
"A lot of people don't know what goes on in the lives of other people, much less kids," Armitage says. "Teenagers are relatively new at life, and the things that happen to them are happening for the first time. It's helpful for adults to respect that for kids, life is a dramatic, sometimes funny, big deal." The project is done once every four years, almost to check the pulse of society (and giving every student the opportunity to participate before graduating).
Just as teenagers have notably changed since 1990, so, too, has the taxonomy of topics. The MySpace category morphed into Facebook; the cell phone category shed innocuous matters and tackles sexting; teenage bullying has moved to the forefront of everyone's mind.
But not every story is tragic. Sometimes, boys fall in love with planes and dream of becoming pilots. Sometimes a girl is giving a class presentation, opens her binder, and out falls some underwear.
"The audience is always receptive to performances, but I want this to be a thing that surprises people," Armitage says. "That's kinda the point. The true colors are the stuff that we generally don't see."

The True Colors Project • Wed-Sat, Nov. 17-20, 7:30 pm • $5 • North Central High School • 1600 N. Howard St. • 354-6300