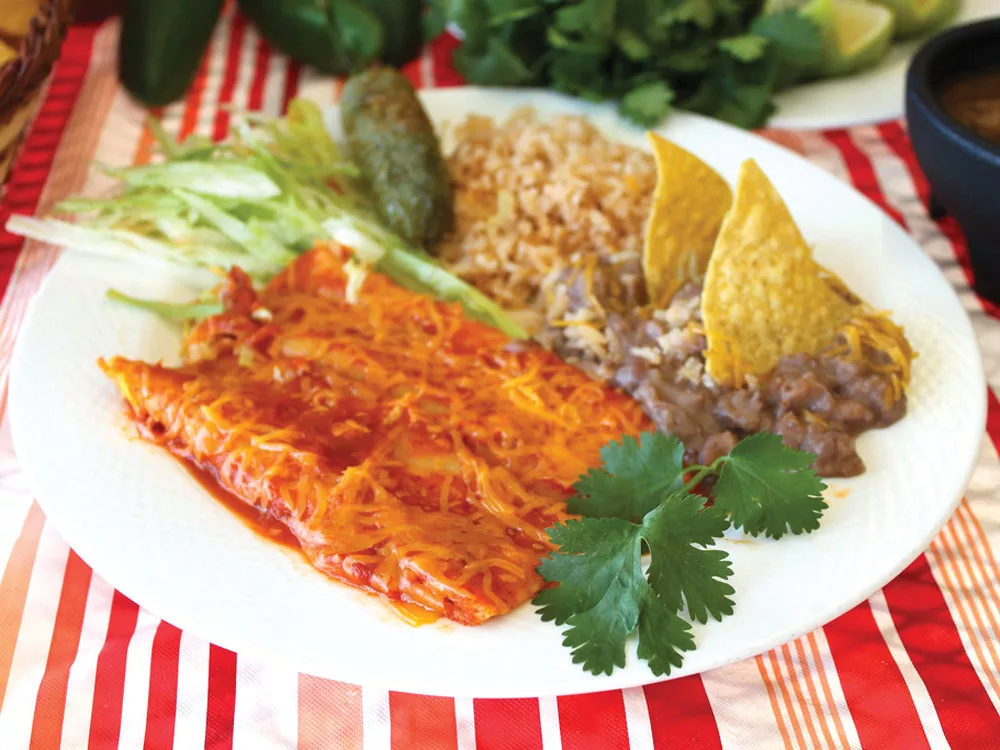 There are still a dozen kinds of chilis, some Mexican candies and a few dry goods for sale at El Mercado Del Pueblo, but most of the shelves of groceries have been replaced with half a dozen or so glass tables with wrought-iron chairs.
There's a lonely piñata hanging against the back wall, and the bare concrete floor could use a lick of paint, but I didn't come here for the atmosphere. I came for the food. I've been a fan of the market's handmade salsa, tamales and pan de dulce since it opened two years ago.
But a few things have changed since then. The groceries just weren't selling, so the previous owners, Fred and Gilda Meyer, decided to focus on the food. They expanded the menu and then retired in November, selling the business to Antonio and Anita Romero.
"We met Fred and Gilda and we loved the food," says Antonio Romero. "We think [the market] is something necessary for Spokane to improve diversity."
The carnitas burrito ($5.50), with generous chunks of smoky tender pork, rice and beans, and wrapped up in a grilled tortilla, is comfort food at its finest. The small, pillowy sopes (they're kind of like thick, round tacos) are worth a try, too. Flautas, chimichangas, tostadas, enchiladas and almost everything is less than five bucks, so you can try them all. New breakfast items include huevos rancheros and chorizo, in addition to potato-and-egg burritos.
Chips and containers of handmade salsa are still available, including my favorite, the salsa de lechuga, a creamy fresh blend of lettuce with a sneaky kick.
The bakery is still in place, with sparkly sugar-cinnamon churros and taco-shaped cream pastries, but the supply is limited, as Romero is still looking for another full-time baker.
Romero is thinking about offering regional dishes to showcase cuisines from different Mexican states, and he's also considering hosting an occasional Mexican movie night. We wish Romero buena suerte. Spokane needs more places like this.

El Mercado Del Pueblo 1814 N. Division St. Open Mon. to Fri 11 am to 6 pm and Sat 10 am to 4 pm (327-2856)