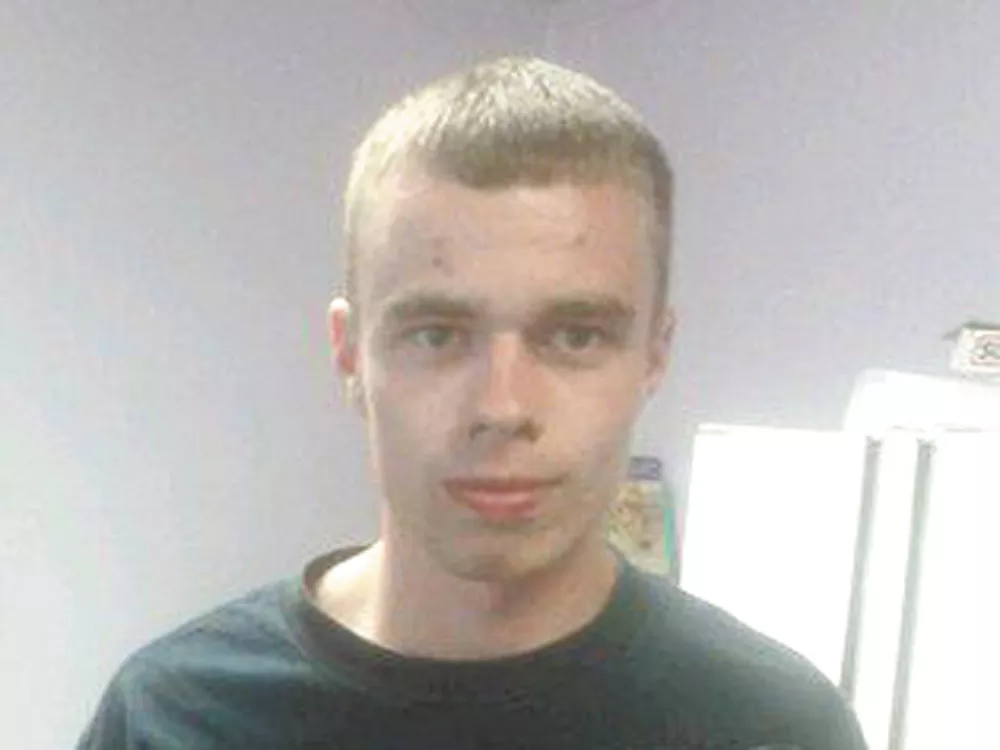 Danny Bergeson loved cars. A brown-haired, 22-year-old gearhead, Bergeson shared his father's passion for all things automotive, studying engine mechanics and dreaming up street racers.
Bob Bergeson often found his son under the hood of a souped-up Honda or a custom Mitsubishi, tuning and tinkering, looking for a little more control or a little more speed.
Bergeson liked building things. He liked working with his hands, his father says. He had started taking college-level courses in diesel and motorcycle mechanics.
"He was a good kid, straight-forward and honest," the elder Bergeson says.
But Bergeson let cars and other vices get him into trouble sometimes. Most of the time he was hard-working and helpful, his father says, but repeat run-ins with the law kept him rotating in and out of prison.
"He's not a criminal," says Bob Bergeson, who lives in Western Washington. "He made a mistake."
In October of 2010, a state trooper tried to pull Bergeson over because his white 2004 Mitsubishi Lancer didn't have a front license plate, according to court records. Instead of pulling over, Bergeson sped away and his car slid off the road a short distance down the highway.
Bergeson was convicted of attempting to elude a pursuing police officer and later sent to the Airway Heights Corrections Center where he was to serve just short of a year in prison. To keep busy and make some extra money, Bergeson joined an outdoor work crew program through the Department of Natural Resources.
While Bergeson and other inmate workers trimmed trees in Stevens County on Oct. 15, the tree he was working on fell into a live power line and electrocuted him. Prison officials say first aid and CPR efforts could not revive him.
Bergeson appears to have suffered the first fatal injury in the history of the state's inmate work crew program. Bob Bergeson and others want to know what happened. Who was overseeing the work and why were crews cutting so close to overhead lines?
A short time ago, Bergeson was a troubled, but promising, young man who hoped to turn his life around after his release next January, Bob Bergeson says. His son was working toward a better future.
"Now he's not here."
INMATES AT WORK
Loren Torgerson, the state's Northeast Regional Manager for the Department of Natural Resources, says Bergeson worked on one of 45 inmate crews across the state. The department organizes dozens of prison crews throughout the year to fight wildfires, clear storm debris and thin growth along roadways.
"They've been an integral part of, particularly, our firefighting efforts," he says of the inmate crews. "They're a big part of what we do and they do excellent work."
Torgerson explains that the DNR partners with the Department of Corrections to select and train minimum-custody offenders who want to serve on work crews outside the facility. Those inmates receive multiple days of DNR training in fighting fires, using specialized tools and outdoor safety.
The program provides many benefits to both the state and inmates, he says. The state takes advantage of additional manpower at a low cost while inmates receive extra income — about 50 cents an hour — and work experience they can use to find jobs upon release.
Prison records indicate Bergeson previously worked on four firefighting crews while serving six months on a theft charge at the Olympic Corrections Center in 2009. When his legal problems sent him to the Airway Heights prison earlier this year, Bergeson again signed up with a DNR work crew starting in August.
Ray Duxbury, a classification counselor at the Airway Heights prison, says Bergeson was known as a hard worker who enjoyed the challenge and camaraderie of working in the woods with the DNR crews.
"Everybody liked him," Duxbury says. "He enjoyed the work. He enjoyed making a little extra money. ... He tried hard to please everybody."
OVERHEAD POWER LINES
On Oct. 15, Danny joined about 40 inmates on a bus up to Stevens County. State laws mandate trees or branches that encroach on public roads must be cut back, Torgerson says, so DNR crew leaders set Danny and other inmates to trim trees on state trust land along Cemetery Road southwest of Springdale.
"That's normal work," Torgerson says. "We do that a lot."
DNR-employed crew leaders typically oversee groups of 10 workers at a time with inmates working in teams of two when trimming trees. Torgerson says one worker runs the chainsaw while the other guides branches or pulls free any debris.
Torgerson could not confirm which position Bergeson held and declined to discuss DNR safety procedures for working near power lines or other hazards.
Prison officials reported Bergeson was helping to cut down a "small tree" at about 11:45 am when it fell into a live power line and delivered a fatal shock. Torgerson says crew members immediately called 911 and started CPR, but he was declared dead 30 minutes later.
The state Department of Corrections could not find any previous records of serious injuries or deaths on Washington work crews. The Airway Heights Correction Center also confirms this was its first serious incident involving a work crew.
Freeways seem to be the most dangerous place nationwide for prison work crews. An online search for serious incidents involving inmate workers revealed a handful of stories about inmates being fatally struck by passing cars, including an incident in August in which an SUV crashed into a crew working along Interstate 8 near San Diego. The crash killed one inmate and injured two others.
Multiple inmate advocacy organizations reported they do not monitor work crew injuries or safety issues. Most groups investigate living conditions and treatment complaints within prison facilities.
David Fathi, director of the ACLU's National Prisons Project, says inmate workers face serious risks because they do not have the same safety protections that most workers have. He notes inmate workers cannot unionize, and they often do not receive minimum wages or workers compensation protections.
"The usual protections for worker health and safety just don't apply to prisoners," he says.
MULTIPLE INVESTIGATIONS
Multiple state agencies have launched investigations into Bergeson's death, including the Stevens County Sheriff's Office, the Department of Corrections and the Department of Labor & Industries.
Stevens County Sheriff Kendle Allen says his deputies responded to the scene and continue to look into the circumstances surrounding the incident. Investigators have not found any initial evidence of wrongdoing or foul play.
"It's just an unfortunate industrial accident so far," he says, emphasizing the investigation remains ongoing.
Elaine Fischer, a spokeswoman with Labor & Industries, says the department has jurisdiction to conduct a workplace safety investigation into the matter. She says the Department of Natural Resources is considered to be the employer for the inmate crews and must maintain a safe work environment.
"Our role in this investigation is to determine what happened ... and determine whether they were in compliance with safety regulations," she says.
Labor & Industries will later release a public citation either clearing the DNR of any wrongdoing or listing safety violations.
Chad Lewis, communications director for the state Department of Corrections, confirms prison officials will also conduct a critical incident review to determine what may have contributed to Bergeson's death.
A FATHER'S QUESTIONS
From his home in Mount Vernon, Wash., north of Seattle, Bob Bergeson struggles with many painful questions. As he searches for answers about what happened to his son and what happens next, he says the Department of Corrections has not offered him much information.
"There's a lot of things I have doubts about," he says, as the cordless handset for his phone starts to beep. He says he has made so many calls to prison officials and investigators that his handset batteries keep running low. He says he made 58 calls in six hours the first day.
He says he wants to ask them who was looking out for his son that day. He wants to know why they were cutting so close to the power lines.
"That's what I can't understand," he says. "Where was the supervision? ... Where were the people that were in charge? Where was the boss at?"
Bob Bergeson switches to a new phone. He hopes the investigations will answer some of his questions, but others linger in the meantime. How will Danny be remembered? What could have been?
"He was going to come back over here and finish the rest of his college," he says, adding, "I feel somebody is accountable for this. ... This should have never happened. Period."