One of my favorite new words is "wackadoodle." It's not a particularly well-used word, as Google Trends tells me, with the height of its popularity reached in a March 2014 spike of 100 queries. Defined by the Oxford Dictionaries as "an eccentric or fanatical person," wackadoodle has been in circulation since the 1990s, but was most recently — and to best effect — deployed by Anne Helen Petersen in her Oct. 22 BuzzFeed article on the fractious politics of North Idaho.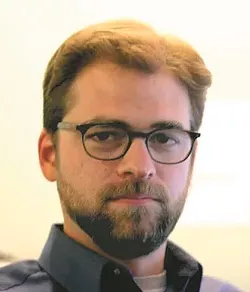 A senior culture writer for the site and a former associate professor of film and media studies at Whitman College in Walla Walla, Petersen's piece — titled "Welcome to Idaho, Now Go Home: Wackadoodles, Establishment Hacks, And The Big, Ugly, Local Battle For The Heart Of The GOP" — highlights the inner turmoil of the Idaho GOP, beset by a purity-bent "constellation of wackadoodles" including North Idaho Republican House members Heather "Confederate Flag" Scott and Vito "Raw Milk" Barbieri, as well as Idaho GOP Congressman Raúl Labrador, who is vying for the governorship of the Gem State.
Marinating in a mélange of white flight, grumpy Goldwaterian libertarianism and no small amount of Christian millenarianism, this wackadoodlery has managed, in fewer than 30 years, to turn North Idaho from a live-and-let-live, union-supporting region of "lunch box" Democrats into part of the so-called "Redoubt," where the faithful, sufficiently conservative and well-armed will enjoy a post-apocalyptic existence of homogenous safety amid the wreckage of multiculturalism, globalism and liberalism. It's a suburban dream of rural empire, which has kept North Idaho the subject of regular, dark rumination by the likes of BuzzFeed, High Country News and the New York Times — none of which, of course, is able to sketch the political landscape of the area without mentioning the Aryan Nations and Randy Weaver at least a handful of times.
As a native-born, multigenerational North Idahoan who remembers the bad old '90s, I have long felt we deserve better wackadoodles.
I found one in Idaho Democratic Sen. Glen Hearst Taylor, who was elected from Pocatello to one term from 1945-51. Taylor was first an actor, then an entrepreneur — after politics, he founded a successful business selling hairpieces — but always an eccentric and fierce left-wing populist critic, even of his own party. Following his death in 1984 at age 80, the Times wrote of Taylor, a minister's son, that he "was a flamboyant showman and a self-educated and enigmatic maverick. In his early campaigns he wore a 10-gallon hat and cowboy outfit and rode a horse, strumming a guitar and offering Western ballads through a sound system on his campaign truck."
Short and flashy though his Senate career was, Taylor cut a sensational figure as "the singing cowboy" and often ended up on the right side of history (even if he did once allegedly punch out a political rival). He was a defender of the New Deal, an opponent of heightening Cold War tensions and an early supporter of the United Nations (opposed to the admission of the Perón regime in Argentina before the quasi-fascist dictator was known as the murderer he proved to be).
It's too bad that history has not been on his side. As early as 1969, a piece appeared in the Pacific Northwest Quarterly attempting to rescue the "forgotten figure" of Taylor from "oblivion," and calling his many contributions to the political ferment of the late 1940s and early '50s "unacknowledged." Chief among them was the 1948 presidential campaign in which he was Progressive Party candidate Henry Wallace's running mate — an election during which they toured the Jim Crow South on a revolutionary, pro-civil rights platform that ended up with Taylor's arrest by no less than notorious Birmingham, Alabama, lawman Eugene "Bull" Connor.
It's a shame that "The Singing Cowboy" has been replaced by latter-day Dixiecrat expats as the engines of Idaho politics — people for whom exclusion and separatism are virtues. In Taylor, we have a wackadoodle who, while North Idahoans can't claim him for their region, we can and should be proud of. ♦
Zach Hagadone is a former co-publisher/owner of the Sandpoint Reader, former editor of Boise Weekly and current grad student at Washington State University.