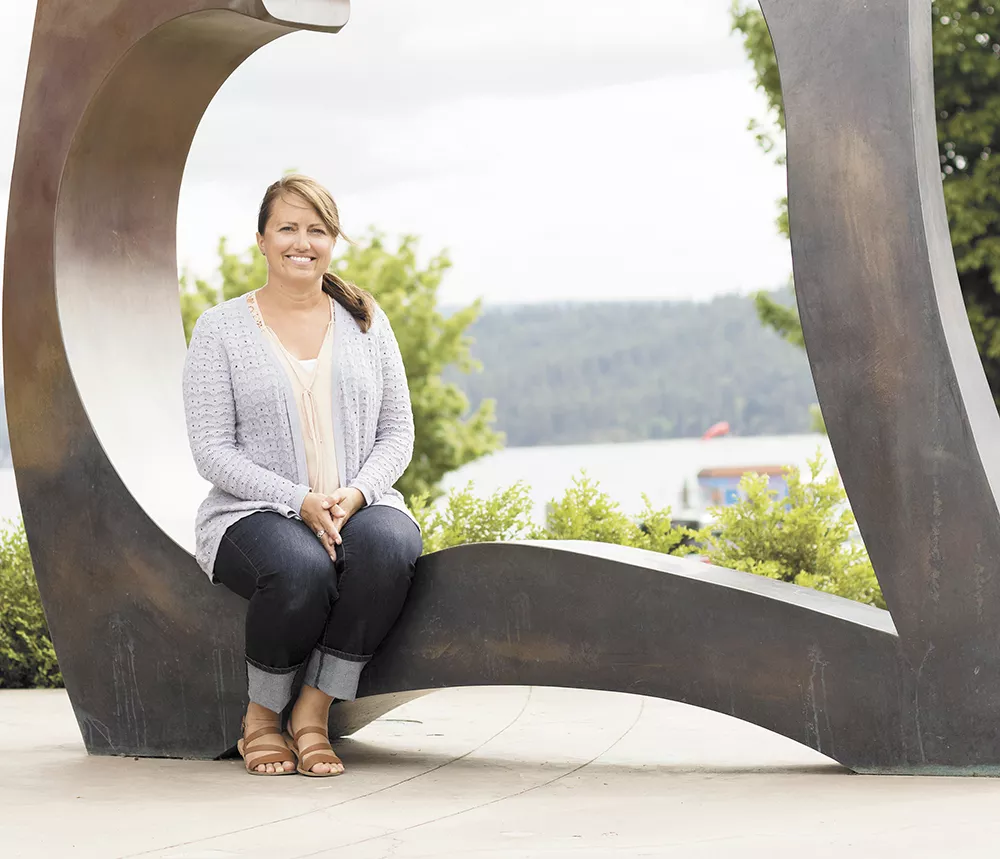 Fridays are busy for Kerri Wilfong, the new director of Coeur d'Alene's Arts and Culture Alliance. The job, which Wilfong started in the fall, is supposed to be part-time, she says, "but it's so fun, it feels half like a hobby."
If it's the first Friday of the month, Wilfong presides over Arts Buzz, a networking meeting open to anyone interested in visual and performing arts. When we visited, representatives shared updates: Coeur d'Alene Art Association's show at the fairgrounds, the annual artist studio tour, performances by the Northwest Sacred Music Chorale and the Coeur d'Alene Symphony, along with North Idaho Reads, a cooperative program by area libraries. The University of Idaho's program planning director reminded the group that the university's Harbor Center has group facilities available, while the Kootenai Humane Society looked for suggestions on a fundraiser.
Arts Buzz is just one of several programs coordinated by the Arts and Culture Alliance, formed in 2003 to promote Coeur d'Alene as a visual arts destination. Originally driven by galleries — the Art Spirit Gallery's Steve Gibbs (who was formerly married to Wilfong's aunt) was a key founder — the Alliance has since expanded to include performing arts.
The Music Walk happens January through March, while the Artwalk occurs April through December. In the summer, there's the outdoor concert series at Riverstone, while fall means the annual Artist Studio Tour, the Kids Draw Architecture program and Music for the Wise, which offers a stipend for local musicians to perform in local retirement centers.
When she's not meeting-and-greeting, Wilfong might be found in her office inside the Chamber of Commerce building overlooking Lake Coeur d'Alene's Independence Point. Even after six months, it looks barely occupied: some personal items, a clothesline with clips for posting events, unpacked boxes.
"This year is doing what we do as well as we can," says Wilfong, whose goals include maintaining existing programs and growing the organization slowly. A new logo was in the works prior to her hiring, so Wilfong has incorporated it into a redesigned website, with plans to expand the database of resources available to Alliance members and the community.
"It's all about connection," she says.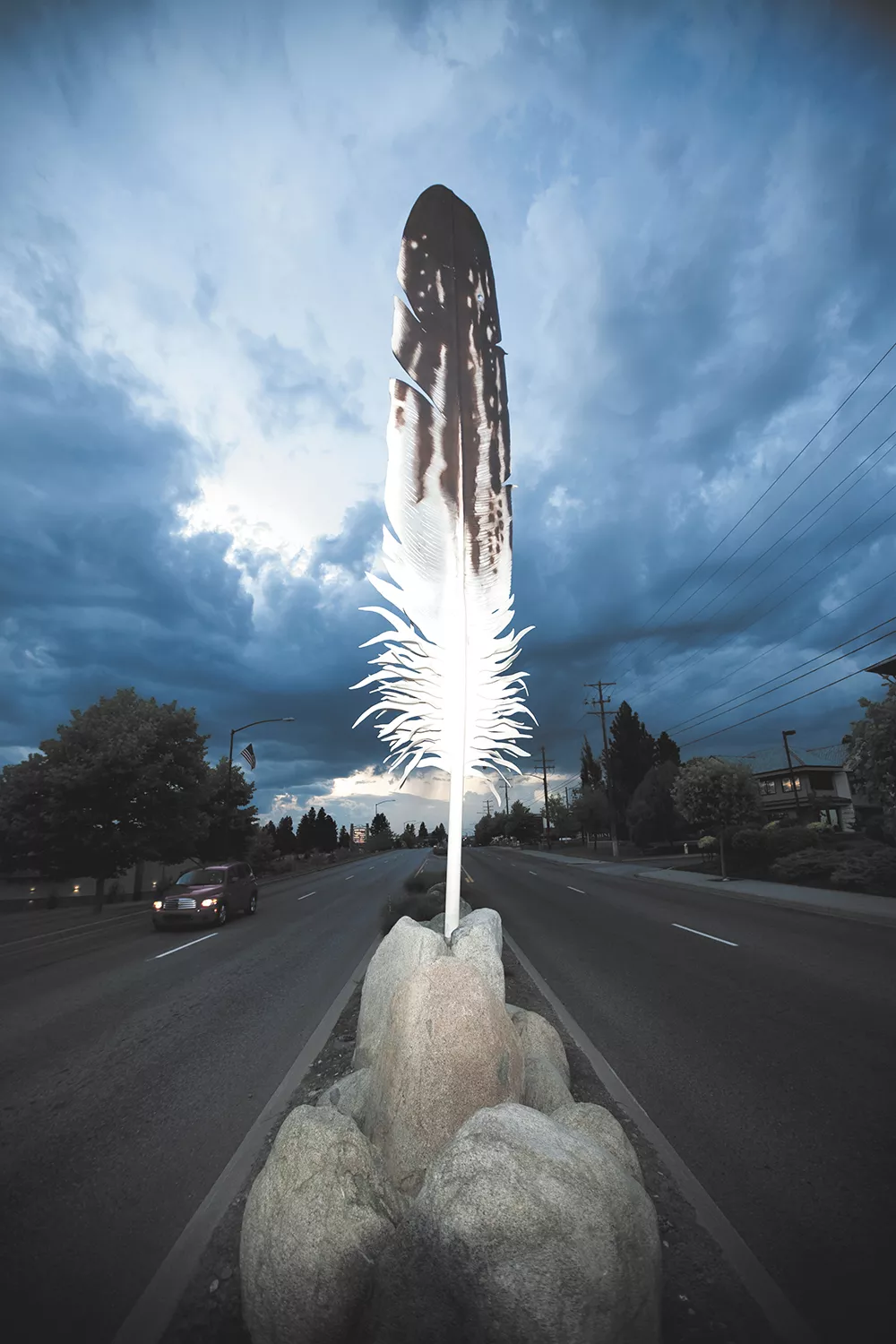 Wilfong is quick to point out that she doesn't have an arts background. What she does have is three decades of diverse experience in training, fundraising and market development. After a long stint doing training for Wells Fargo, she tried her hand at running her own business, then was the third person hired by the newly formed Kroc Center in 2008 as a development coordinator. From 2010-14, she worked for the Kootenai Alliance for Children and Families, learning firsthand about the need for social services.
All her prior work experience, says Wilfong, prepared her for her current job. As she sees it, her role at the Alliance is "making the organization relevant to everyone, including established and emerging artists, addressing varied methods of communication: print, newsletter, meetings, the Chamber, events, but also Facebook and Instagram."
There's so much going on in the local arts scene, says Wilfong, a lifelong resident who really noticed a cultural shift in her hometown after spending time away. "When I came back is when I could see what I didn't really realize growing up here," she says.
Public art, for example, is one of the most visible outgrowths of the city's arts-oriented attitude. The Arts Commission formed in 1982, and established a 1.3 percent for arts fund, making Coeur d'Alene the first city in Idaho to do so. Along Northwest Boulevard and other heavily traveled corridors, throughout city parks, in roundabouts, and in target programs like artist-designed bike racks and arts-wrapped utility boxes, Coeur d'Alene has established itself as a strong supporter of the arts. According to a September 2014 Arts Commission presentation, the city's public art collection features 63 pieces by 41 local and regional artists and is worth more than $1.3 million.
"More is more," she says of the expanding reach of the arts.
But Wilfong wants to see even more done in the visual and performing arts, with the Arts and Culture Alliance helping to build both awareness and interest in those areas.
"You can light a fire," she says, "in someone you didn't even know" was interested in the arts. ♦