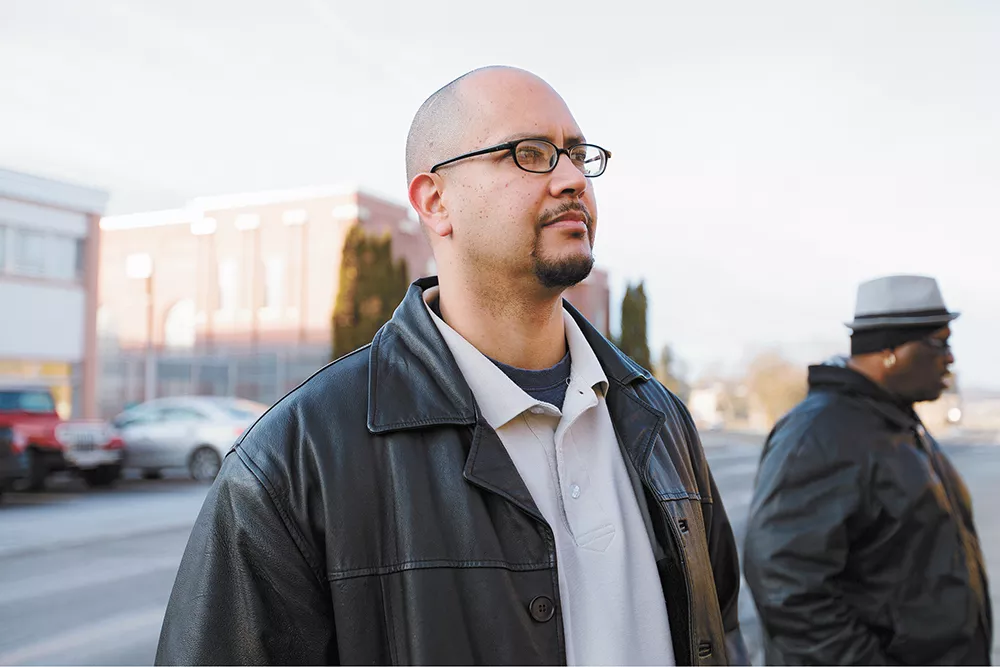 Five years ago, Ketema Ross, a patient at Eastern State Hospital, joined a lawsuit alleging that the state was violating his rights to adequate mental health treatment.
He wasn't seeking money. He wanted to bring attention to the prison-like conditions at state hospitals in hopes that more awareness could spur change.
"If we win, it will be a win for all patients at Eastern State Hospital and Western State Hospital," Ross told the Inlander in 2014.
Fast forward to today, and the case has just been dismissed due to the state finally being able to prove that it changed its policies to comply with the terms of a settlement agreement. Andrew Biviano, the attorney for the plaintiffs, says this is the victory patients at state hospitals were hoping for years ago.
"It is the outcome we envisioned," Biviano tells the Inlander. "And it's maybe even a bit better."
As a result, patients are being discharged more quickly when they've demonstrated they're not dangerous, and the hospitals have reduced the use of strip searches and physical restraints of patients.
In a statement, Sean Murphy, assistant secretary for the state's Department of Social and Health Services Behavioral Health Administration, says the state is "very pleased with the court's recognition of our efforts."
"People can and do recover from mental illness," he says.
The case was set into motion because of an Inlander story that ran in 2014. Ross had at the time been indefinitely locked away at Eastern State after being found not guilty by reason of insanity several years earlier in connection with an assault of an elderly couple.
But the patients at Eastern had their rights stripped away following the passing of a state law that came as a reaction to one high-profile news story of an Eastern patient, Phillip Paul, escaping during a field trip to the Spokane County Fair. The ensuing years saw patients losing the ability to leave hospital grounds even to visit family. Even taking a walk on the hospital grounds was not permitted without a judge's permission, and many patients were resigned to the possibility that they'd spend their lives in the hospital.
The article by former Inlander writer Deanna Pan prompted a lawsuit that was filed months later by Biviano and Disability Rights Washington. The plaintiffs, including Ross and other patients, said the conditions at Eastern amounted to a violation of their constitutional right to adequate mental health treatment. The suit named Gov. Jay Inslee, DSHS and the DSHS secretary as defendants. And in 2016, DSHS entered into a settlement agreement that required changes to policies and practices at Eastern and Western State Hospitals.
Since then, the state has been trying to prove it has met the terms of the settlement agreement. It changed policies, like giving more patients access to hospital grounds and limiting the use of physical restraints and strip searches. But it's one thing to change policies, and another to change the culture at the hospital to ensure those policies are followed, Biviano says.
"We found a challenge in getting the cultural change to go through the entire hospital," he says.
But eventually, that change came, too. About two-thirds of patients have regular access to hospital grounds compared to only a handful before the 2016 settlement. Additionally, more patients are deemed safe for staff-escorted trips, and the number of patients receiving final discharges is 59 percent higher than it was before the settlement. That includes Ross, who was discharged a couple years ago and now lives in California, Biviano says.
Importantly and perhaps unexpectedly, DSHS added psychologists and counselors and created a new position for a patient ombudsman to look into concerns regarding treatment of patients. That's a piece that Biviano didn't envision back in 2014. The case's dismissal came later than Biviano had hoped, he says, but because of what was accomplished, "that time was worth it."
For Biviano, this is a success for everybody involved. Patients have a better quality of life and can return home more quickly. Hospitals have more tools to provide better care. Taxpayers pay only for those who need hospitalization.
But it's also a testament to the courage of all those involved. That includes Ross and the other patients who spoke out even though they feared the consequences. And it also includes those working at the hospital and for the state who were willing to change practices.
"Saying the right thing and doing the right thing really does make a difference," Biviano says. "That's the moral of the story." ♦