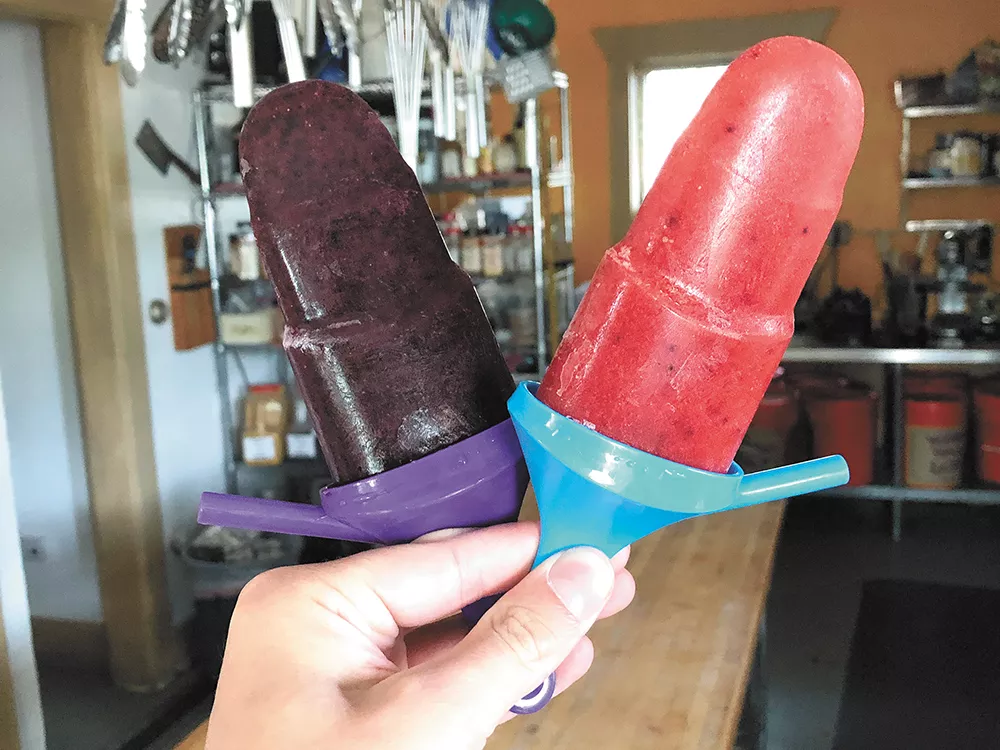 As far as I can tell, there aren't any ice cream trucks driving around selling edibles. But that shouldn't stop you from enjoying a frozen weed treat on a hot summer day.
People have been finding clever ways to consume cannabis forever, but since legalization, the market for cannabis-infused food has exploded, and you don't need to be an intrepid home chef anymore. In fact, you don't even need to know how to cook at all. Which is what I realized when I came across Left-Handed Brand's cannabis-infused sugar packets at Cinder.
Picture the sugar packets you would find on a diner table next to the salt and pepper shakers, except these ones get you high.
Each package contains 10 packets of sugar, with 10 milligrams of THC each, for $10. The math is ridiculously simple, as is the recipe that local chef Jake Fast and I used them in. It's also a lot healthier than anything you could buy if cannabis ice cream trucks did happen to exist. All you need is a blender, a freezer, a popsicle mold, some fruit and, of course, cannabis sugar.
First, pick your flavors. We opted to go with strawberry, pineapple and blueberry. It was July 3, and we were thinking red, white-ish and blue would be festive. It was also delicious.
Then, pop the fruit into a blender and purée. Once puréed, mix in one packet of sugar per popsicle, pour the mixture into the molds and take them to the freezer. They'll need about five hours to fully freeze, but we left ours overnight.
The results are a frozen fruit treat with just 4 grams of added sugar, though you could opt to sweeten yours by adding regular sugar along with the cannabis sugar. Remember, each popsicle will have 10 milligrams of THC. Heavy users might need more than one to feel the effects, but since each one is basically just a serving of fruit, you can eat away guilt free.
During our taste test I ate one, felt a mild high within about an hour, and a couple hours later went back for seconds. Soon after, watching from chef Fast's kitchen on Sunset Hill, I was clapping at the Fourth of July fireworks. It was a wonderful, mellow experience that paired perfectly with the heat and holiday atmosphere. Cannabis-infused popsicles, or potsicles if you want to sound cool, will definitely be a go-to of mine going forward. ♦