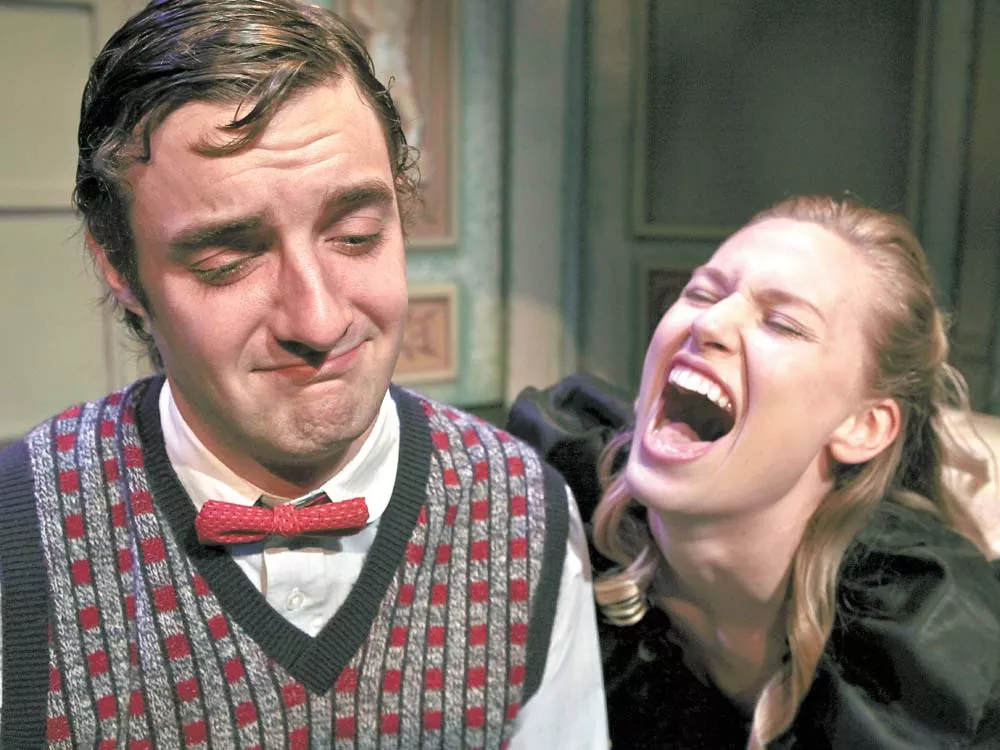 "A bowl full of whipped cream with knives in it" — that's Stephen Sondheim's own description of A Little Night Music. And it's true — Sondheim's musicals have a reputation for being cynical and even mordant.
Director Roger Welch's production for Coeur d'Alene Summer Theatre, though, is going to serve up great big dollops of whipped cream.
Sharva Maynard — who plays the matriarch, Madame Armfeldt — says that Welch "has created more of a Midsummer Night's Dream fantasy. It's lighter, more accessible. Most of the second act takes place outdoors at an elegant garden party, with a lot of drinking and merriment."
Welch adds that "the original production [in 1973] was more like Chekhov than a farce. But it's a very funny show. It's like a soap opera: This person is sleeping with that one, and that person over there is sleeping with somebody else....
"I was part of a production in Portland once, and it was so stuffy and boring," says Welch. "I said to myself, 'If I ever get a chance to direct this, we're going to have fun.'"
The fun is inherent in the bed-swapping plot (derived from Ingmar Bergman's Smiles of a Summer Night, even before Woody Allen revised it as A Midsummer Night's Sex Comedy): Fredrik Egerman, a lawyer with a trophy wife and a doofus theologian for a son, re-encounters his former lover, Desiree Armfeldt, a famous actress whose career is fading. Desiree is also being pursued by yet another married man, the pretentious Count Carl-Magnus Malcolm. Desiree's mother, Madame Armfeldt — who disapproves of her daughter's choice of career and men — decides to host a dinner party for all these assembled guests and more, who include the count's wife, a couple of servants, and Desiree's daughter Fredrika (whose name probably isn't coincidental).
Watching a recent rehearsal of the first act's closing number, "A Weekend in the Country," revealed just how festive Sondheim can be. Everyone was scurrying to get ready for their country holiday. Principal characters performed a promenade and slow dance before six couples began waltzing and interweaving, twirling and swirling. Picnic blankets were unfurled and flung, accentuating the shifting couples' self-ridicule: "How amusing, how delightfully droll./ A weekend in the country,/ While we're losing our control."
As Maggie Stenson — this production's Desiree — says, ""We're singing our guts out — and the music is glorious, not gloomy."
By the second act of A Little Night Music, most of the characters will be out of control — and far from gloomy.

Coeur d'Alene Summer Theatre presents A Little Night Music • Thurs-Sat 7:30 pm, Sun 2 pm, from June 30-July 10 • $43; $39, seniors • NIC, Boswell Hall, 1000 W. Garden Ave., Coeur d'Alene • cdasummertheatre.com • (208) 769-7780