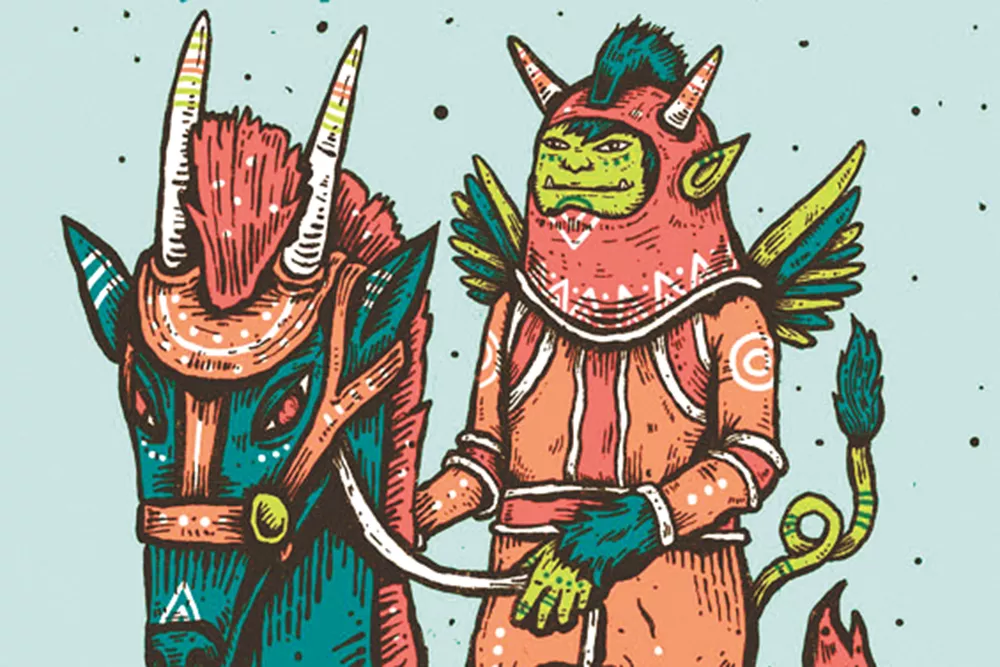 The trope of the rich college students blowing money at high-priced, overly commercialized music festivals for a weekend of alcohol and drug-fueled debauchery while soaking up some variety of high-profile musical acts is alive and well. It certainly wasn't helped by documentaries on the epic downfall of the infamous Fyre Festival and seemingly ritualistic coverage mocking money-soaked Coachella participants.
There's nothing wrong with a bunch of young people getting hedonistic in a desert. But it's not for everyone. Some of us — and not necessarily old people — enjoy quality large-scale live music events without having trite festival culture shoved in our faces.
Earlier this year, the founder of the now-dead Sasquatch! festival, Adam Zacks, announced that he's throwing his weight behind a new event in Port Townsend, Washington, dubbed THING Festival. The Aug. 24-25 fest is framed as a multifaceted one with a variety of musical acts, as well as nontraditional programming like podcasts and dance. It is also slated to take place at Port Townsend's gorgeous and historic Fort Worden Historical State Park. And, importantly, it would be family-friendly; kids under 13 get in free and THING's website lists "reasonably-sized strollers" on its list of things to bring.
The music lineup is illustrative of the spirit behind the festival: Aside from some classic indie heavyweights like the Violent Femmes and Iron and Wine, most of the other performers are lesser known acts like Tank and the Bangas and the Black Tones that will likely attract a wide swath of music lovers — as opposed to those primarily seeking a massive party.
On the nonmusical side, Macaulay Culkin will be recording an episode of his The Bunny Ears Podcast, comedian Todd Barry will be (hopefully) making people laugh, and some sort of live reading of An Officer and a Gentleman will be orchestrated.
As for the location: Fort Warden is a former military fort and compound featuring wooded trails, bunkers, a beach, parade grounds, an intimate brick theater and a larger concert venue. It feels like a vintage college campus set in stunning natural surroundings.
And while this new event isn't asking for pocket change for entry — two-day and one-day passes were $189 and $99 respectively — it still seems poised to achieve what many past music festivals didn't: truly be accessible and enjoyable for a large swath of attendees, rather than only those eager to be in the thick of inebriated youthful mania.
Let's hope the (lower-key) hype for the event delivers. ♦