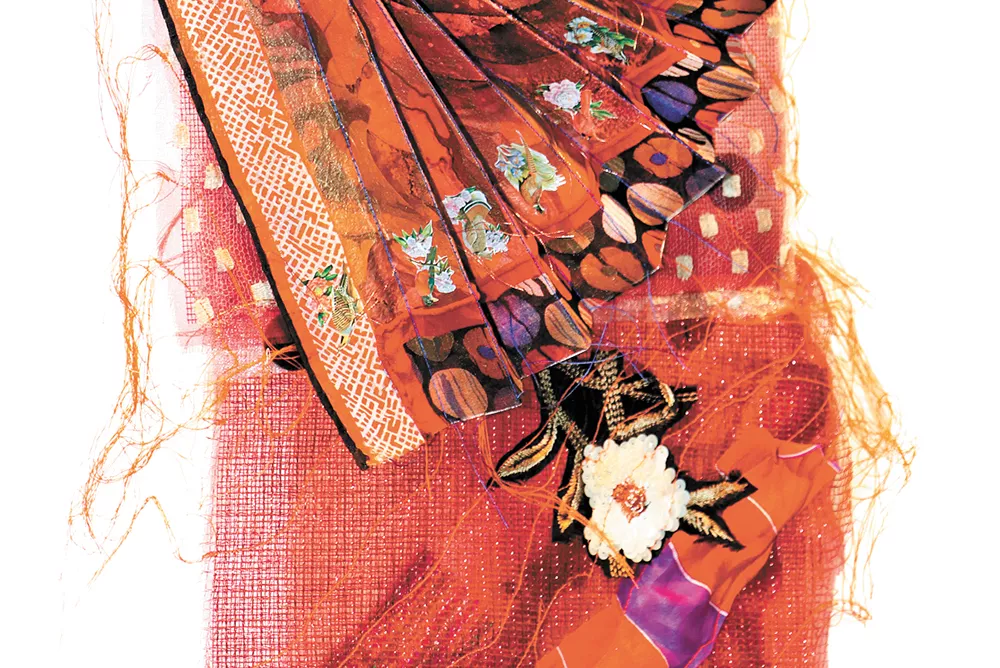 You can expect a crowded space with music, performers, selfies and excitement at Terrain 12, at the Jensen Byrd Building on Friday.
But a few blocks south of the annual arts showcase, you might find a more calming art space at the Terrain Gallery in the Washington Cracker Co. Building. Opening the same night, A Stroke of Nature is removed from the raucous event, and probably for a good reason.
The expectation is a show that instills a sense of inner quiet, says organizer Karen Mobley. It's the same sense of quiet you might find outdoors, in trails and ponds in our local parks, but also in more urban areas, too, like neighborhoods, or even in a strip of grass in a parking lot, she says.
A Stroke of Nature, is an exploration of these settings and more.
"I think sometimes people look at art because they want that feeling of hush," she says, "and when I say 'hush' I don't mean 'SHHHHH!!!'"
A group of six artists (including Mobley) are contributing a total of about 30 pieces for the show, ranging from the abstract to more literal, using oil, acrylics, watercolors, drawings and fibers.
The artists, all women from Spokane, each provide their own unique "riff" on nature, Mobley says. The show's exact qualities are hard to describe in words, but perhaps that's where the art speaks for itself.
"While this is all about nature, this isn't a landscape exhibition," Mobley says. "It's about the inspiration that comes from natural experiences. I can't speak to the motivation of everyone, but I think one of the reasons this kind of work is created is because of the sense of reverie or appreciation for the things you see, but also the ephemeral nature of nature."
The show also includes the works of 90-year-old Lila Girvin, a longtime Spokane artist whose acrylic paintings are reminiscent of abstract expressionists from the mid-20th century, with a hint of Japanese sumi art.
"They're not nitpicky tidy little things. They're gestural, fluid works," Mobley says of Girvin's art. "Her work, while very contemporary, does have a place in the chronology of American art, and she is a woman of her time."
A viewer could speculate that the all-women art show is a meditation on climate change, or the state of the planet's health. Mobley organized a similar show around the Spokane River last year at the Terrain Gallery, titled Land/Escape. But this new show isn't trying to provoke.
"I think all of the artists in this show have environmental consciousness, but none of them are doing work that's like hard-hitting pontification about environmental issues," she says. "It's more on the emotional, spiritual, experiential level."
That isn't to say A Stroke of Nature won't challenge your relationship with the natural world. Rather, the goal is to also make viewers reconnect with it.
"I don't think, as humans, most of us have lost our relationship to being outside," Mobley says. "Maybe some younger people are living very much in virtual worlds, but I think there is a very fundamental human impulse to appreciate the beauty — the sounds, the smells, all that stuff — that comes from being in nature." ♦
A Stroke of Nature • Thu-Sat, Oct. 4-26, 5-8 pm • Free • Terrain Gallery • 304 W. Pacific • terrainspokane.com • 389-7137