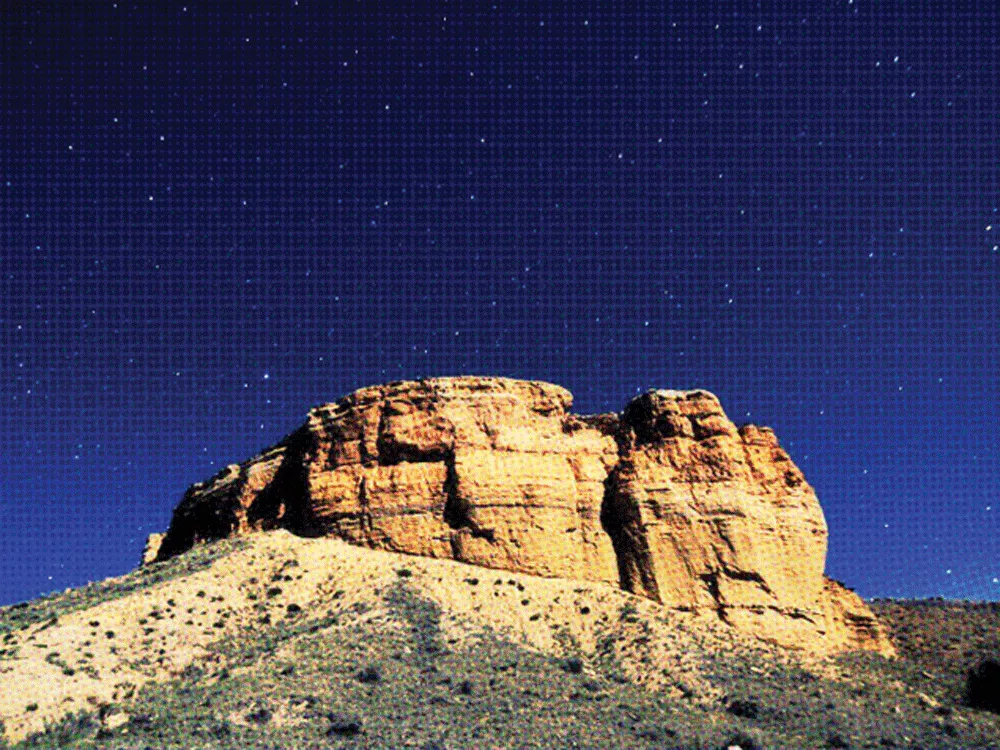 PREFACE: There's grit and grime here. A story about the street, finding love in unlikely places, the sweet and fleeting connections we make, it both repulses and enchants a reader. And while it builds and builds throughout, delivering a solid punch in the end, the story leaves a bruise that is part puzzling, part pain. (Jacob H. Fries)
*****

There are a lot of things I remember even now, when I don't want to remember.
I didn't think she was beautiful at first, but a temperamental jukebox and the unsubstantial lighting at a much-frequented downtown dive played some fancy tricks on me. They made me feel like something important was going to happen, and even later that night, as I was getting to know her — my heart pressed like a flower between cold American metal and the scratchy linen of her dress — the feeling didn't go away. It wasn't until the next morning, when the feeling still didn't go away, that I figured it had to be love. I decided I probably shouldn't go anywhere too fast.
We did it all together. We would take turns giving the six strings we shared such a beating that the 16-year-olds who walked briskly down the avenue intent on shopping would hand us fistfuls of dollars just to be quiet. We would buy cigarettes and gasoline and drive out to the country and look at the stars all night, not afraid of anything because we had a wool blanket and each other. Once she told me all the stars were dead. It made me hope that one day, I might shine that brightly too, as dead as I sometimes felt. Sometimes she kissed me so hard that my heart beat like heavy bass in a damp basement. I didn't feel so dead then.
On the last night I ever saw her, I fell asleep in the bus shelter to the soundtrack of an owl-prey riot and gravelly skateboard wheels and pickup tires. I had planned to stay with her that night, but if there's one thing I've learned, it's that things don't always pan out the way we would like.
She was kind of pretty even as she cried that night, all glassy eyes and bloody mucus flooding onto her face from either side of her nose, tinged around the edges with cut-up hydrocodone. She was kind of pretty even as I pressed my ear against her pregnant waist and regarded the tired folds of skin around her neck; she said it was butterflies in the stomach. She was kind of pretty even as she pressed her mascara-blackened, bacteria-laden eyelashes and messy nose against the roughness of my cheekbone and her skin smelled like smoke; she said it was butterfly kisses.
I don't know where all these strange insects came from. All we usually got around there were moths. They were the same color as the sides of the cabins they rested on, and they only came out to chase the light a little, if there was any.
We squatted in the cabin of some affluent government sycophant that same summer.
On those biting, sleepless nights, she read poems to me, line by line, all the way to their delicate and sometimes bitter endings. Afterwards, we would sit in silence, and if one of us had a match, we would share a cigarette.
I did my last two lines for her. I pretended they constituted a poem — not a rose garden poem at all, but like the kind she read to me, about junk and sex and pavement. I did my last two lines for her in the bus shelter after I left, and then I fell asleep. I hoped that she and the baby would be OK, but every time I closed my eyes, I dreamed about a needle bruising all her salty veins, and I knew they probably wouldn't.
I got on that train anyway. The rails were fine for riding that night — cold, but the bitter wind stripped me clean better than any detox I'd been swallowed by and spit out of. The train landed me in New Mexico. Seemed like a decent place for a dreamer. I'd always been one.
Lately I've been doing some exploring. There's a lot of flowers here for sale, but even if I had a dime to my name, I wouldn't go near those plant stands. I know that flowers are a kind of a romance I shouldn't be allowed to touch. It's too much of a privilege for a broke kid like me who doesn't even know what side of the tracks he came from, just that it was pretty wet there and no one seemed very happy.
There's a lot of nice architecture here and a lot of pretty preaching, but I've always known I'm not the kind of guy to be saved by windowpanes stained all the colors of blood. Don't get me wrong, I've got nothing against the scent of old leather and White Shoulders and all those stories about floods and locusts and everything. It's just I always thought redemption would smell a little more like heroin, or wet leaves, or a pretty girl's drugstore lip balm.
The Inlander's Short-Fiction Contest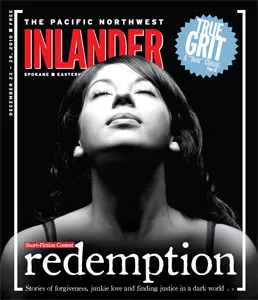 After a one-year hiatus, we're back with a different kind of fiction contest. This year, we shortened the word limit (to 1,500) and added a thematic requirement (tell us something about redemption). Thirty-two regional writers responded with stories involving dystopias and disillusionment, broken relationships and ghosts, the Civil War and Earth, Wind and Fire. A panel of four
Inlander
writers — Luke Baumgarten, Nicholas Deshais, Jacob H. Fries and I — evaluated the entries.
Here we present our favorite story, Robert Salsbury's "Resource Management," along with "Alive and Well," "A New Mexico Story," and three runners-up.
— Michael Bowen