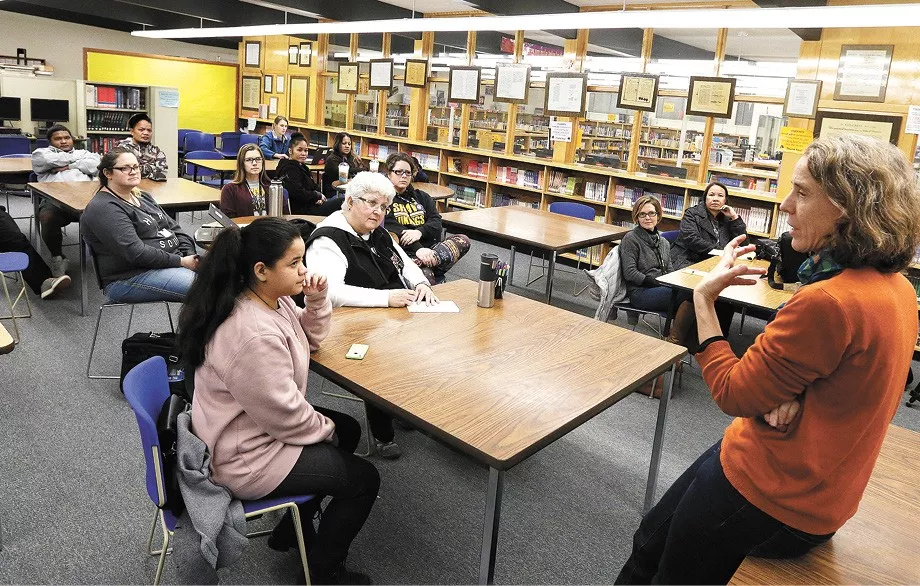 Washington state will step in to provide health care to people from the MARSHALL ISLANDS and other Pacific nations who would qualify for Medicaid if the federal government didn't prohibit them from doing so.
From 1946 to 1958, the U.S. government tested more than 60 nuclear bombs in the Marshall Islands, a small Pacific island nation halfway between Japan and Hawaii, blasting craters out of the sea, rendering whole islands uninhabitable and then researching the effects of radiation on human beings.
In December, the Inlander reported how, decades later, some people from the Pacific nations are unable to get health insurance as they are prohibited from using Medicaid, despite living and working in the U.S. legally under an agreement called the Compact of Free Association (COFA). Spokane residents from the Marshall Islands questioned why they should be denied coverage, especially if they pay taxes into the same system that funds the social benefit.
To close that gap, SSB 5683, which passed both chambers in the Washington State Legislature, will provide premium assistance to cover health insurance costs for COFA-member state residents who fall below 133 percent of the poverty line.
"Thank god it passed," says Rose Kabua, president of the Marshallese Community Advisory Board in Spokane. "It's a huge thing for us. Thank you to everyone for all the support."
The group is working with Gov. Jay Inslee's office on scheduling so they can be there when he signs the bill into law.