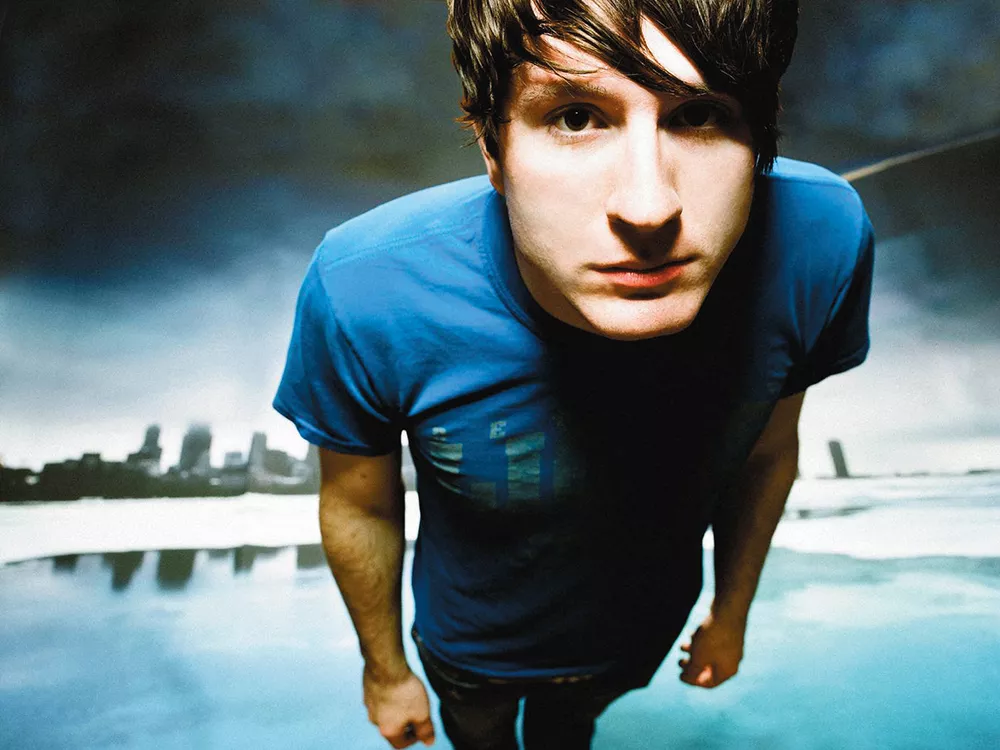 If you knew nothing about Adam Young, the creative force behind the infectious rhythms and melodies of pop music project Owl City, it would be natural to guess the his personality edges toward being outgoing and carefree.
Young, who's currently on tour promoting his fourth studio album The Midsummer Station, is much more introverted than his music's upbeat, peppy pop sound would suggest.
"I'm the farthest thing from outgoing; I'm a really reserved guy," Young tells The Inlander over the phone on an afternoon before performing with Maroon 5 and Neon Trees. Despite his soft-spoken nature, Young is an easygoing conversationalist, offering long-winded and detailed answers to questions.
"I like to be alone and don't like to do big groups at parties and things like that," he says. "I'm a happy guy and I'm happy where I'm at, and I don't see that introverted thing as me, other than that's how I'm wired.
"The other side of it, too," Young adds, "is the way my music sounds — upbeat and outgoing like this Type-A character — that is another way to express this thing that's not really built into me. That is my way to be that crazy guy."
In a whirlwind six years since he gained mass recognition for his music through MySpace, there have been more than a few times when he had to pinch himself to make sure this was all real.
"It's definitely not something I ever anticipated I needed to figure out how to deal with," Young says of his international fame.
"I don't wake up thinking it's going to change me for the worse," he adds. "It's really been to my benefit of pushing me outside my comfort zone. I really have to go with the flow, and with my personality that's never been second nature."
Young, an only child, started recording music in the basement of his parents' home in Owatonna, Minn. — a city of 25,000 about an hour south of Minneapolis where he still lives when not touring — as a way to escape his insomnia and disengagement with his life.
"My music has always been my way of dealing with the everyday mundane world that can really drag you down," he says.
In a creative industry that tends to welcome expressions of heartbreak, anger and jaded emotions, Owl City's bouncy, feel-good sound might not appeal to everyone, and Young is OK with that.
"For me it's always been making the kind of music I've always wanted to hear, or to hear someone else make," he says. "So Owl City is something I started to make with an inherently optimistic sound."
As a solo project, Young hasn't strayed from his beliefs and the direction he wants his career to go, despite what anyone may want to conform him to.
"The main thing with the industry — if anyone could ask my opinion — is that it needs more sincerity," he says. "It's easy to get this notion into your head, 'What will radio think about this, or the label guys think about this song or melody?' You have to stop yourself thinking about them; you have to stay true to that sincerity that moves you first and foremost."
Owl City with Echosmith • Sun, March 10, at 7:30 pm • Knitting Factory • 919 W. Sprague Ave. • $23 • All-ages • ticketweb.com