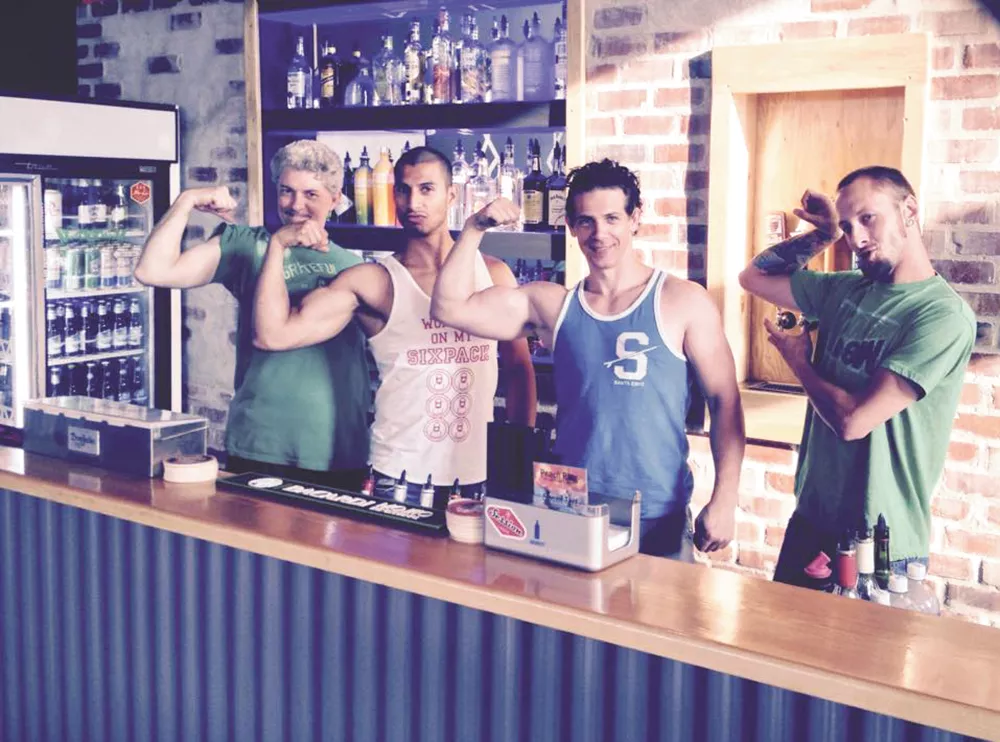 When Bill and Deb Weisgerber leased an old building on Garland Avenue in 2011, they planned to open a coffee shop. They also wanted to serve beer and wine for customers to enjoy while listening to live music at night, and after realizing it wouldn't cost too much more to get a liquor license that included spirits, they dropped the whole coffee thing to focus on creating their first bar — the Garland Avenue Drinkery.
Four years later, the couple decided it was time to take what they had learned from their Garland location and move into a newer space. They closed the Drinkery at the end of June with plans to open a more updated version, called the Foxhole, near Gonzaga.
"We were going to still call it the Drinkery, but once we got in there we decided that it should have its own identity," says Deb. Though the lit-up Drinkery sign hangs on a wall, the way this bar is tucked away behind many of the other businesses facing Hamilton Street inspired the Weisgerbers to name it the Foxhole.
"It's kind of a hidden gem, and we're still keeping everything that the Drinkery was known for — the same kind of family vibe, patio and really good prices," she says. "And we're always open until 2 am."
The Foxhole serves $3 pizza by the slice every night, with talk of opening around 11 am and offering fast lunch specials starting in time for the school year. Their nightly drink specials are continually changing, though they plan to always sell $1 domestics on Mondays.
Entertainment every night of the week starts at 9 pm, featuring karaoke on Sundays and Tuesdays, open mic for comedians on Mondays, trivia at 8 pm on Tuesdays, open mic for musicians on Wednesdays and a live DJ on Fridays and Saturdays — not to mention their wall of pinball machines.
"The Drinkery regulars have come over to the Foxhole with us because we created a Drinkery family," says Deb. "And I'm really excited to add a whole new crowd of people to that, too." ♦
The Foxhole • 829 E. Boone • Open daily, 4 pm-2 am • facebook.com/thefoxholespokane • 315-5327