Spokane knows how to party. We know how to get excited and then turn out in droves.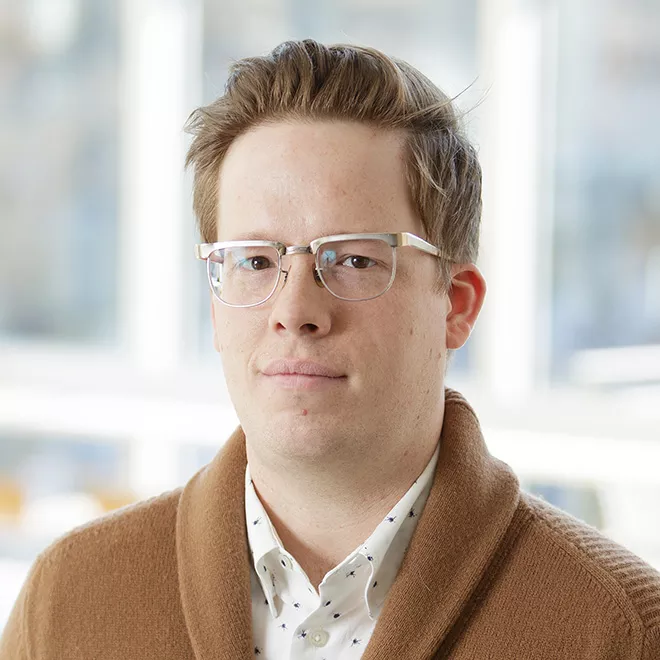 Volume, the Inlander's two-day music festival, was a master class in how to show up, and a brochure-worthy moment for Visit Spokane to advertise our town to young, cool people.
On Saturday, an organizer told me a Volume band that had recently moved to Seattle from the Bay Area was wondering if they should have caught a connecting flight east. "They're actually thinking about moving here from Seattle," he told me.
We are a town that has learned how to get stoked, and that's very, very important. Sheer stoke helped Terrain balloon from nothing to hosting more than 5,500 people in less than four years. (Disclosure: I'm a founder of that event.) It helped Elkfest become a monolith that other summer events plan around. And Volume. Damn. We should feel proud of ourselves. We showed our best self last weekend.
But sometimes we don't show up at all.
Earlier on Saturday, at the State of the Music Scene panel discussion, everyone seemed to lament the lack of a steady, building force in the scene. Whatever enthusiasm we create seems to dissipate. There's not enough support. Or sustained support. Clubs can't stay open.
So if we get so stoked for big events — in both music and visual arts — why do we still feel like we're living through the continual rise and fall of the music scene? And why is our visual art patronage among the lowest in the nation? It's in the 37th percentile, guys. That's embarrassing.
At the panel, Leah Sottile, Inlander writer and Volume producer, said music scenes need tons of fans who will go to any show, no matter what: "We have about 10 of those people in ours."
In our food scene, there are hundreds of those people. They're the reason Wisconsinburger was packed out the moment they opened, and why, just weeks later, Nudo experienced the same, leading Nudo owner Josh Hissong to immediately lease out the old Wojo Works space for a new burger concept. Our tribe of foodies are the reason Adam Hegsted was able to open two restaurants just feet from each other in Kendall Yards only a few months apart.
But hey! Our art scene has hundreds of people who turn out on First Friday, too. The difference there is that, rather than engaging artists by buying art, the majority of First Friday-goers just skulk around skimming the Costco cheese plates and drinking table wine by the Solo cupful.
They're patronizing the arts, but not supporting them. It's an important distinction.
It doesn't take a genius to understand why one scene is thriving, one is a decades-old roller coaster, and the third is absolutely in the dumps.
There's never one simple solution to the problems of complex ecosystems, but there's one thing we can all immediately do to help make more weekends feel like Volume weekend.
If you love something, show up as often as you possibly can — bring a friend — and then shell out. ♦
Luke Baumgarten, a creative strategist at Seven2 and former culture editor of the Inlander, is a co-founder of Terrain and the founder of Fellow Coworking.