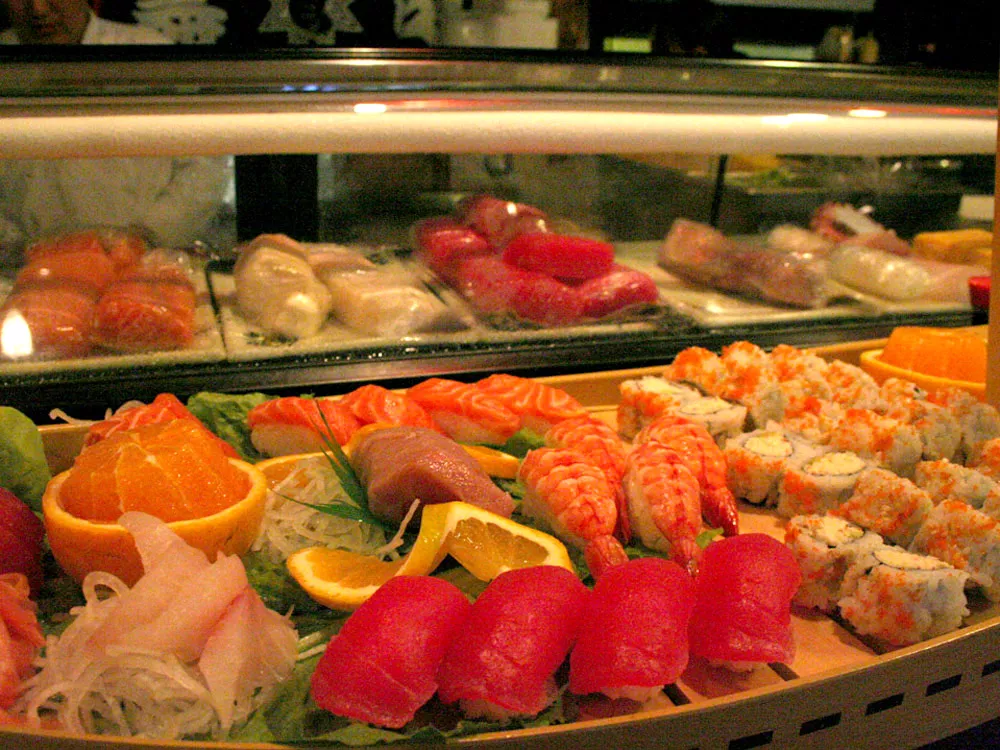 Eight years ago, the young city of Liberty Lake lacked an authentic Asian restaurant, so Ding How, which, translated from Chinese, means "thumbs up," opened its doors and owners Yi Liu and Bin Sun started serving lunch and dinner.
A Tsingtao beer sign leads the way to a large room with a sushi bar in the back. Incandescent lights resembling dripping lotus flowers hang above tables. The place buzzes with lunchtime chatter when I arrive.
The wisps in the egg flower soup tease my taste buds and the flavor pops in the miso soup. My Thai Mussaman Curry chicken, served with hearty helpings of rice and a side salad with ginger dressing for an affordable $7, highlights the sort of spicy peanut sweetness I love. I wash it down with a cold bottle of Tsingtao, a smooth Chinese take on a Heineken.
I make the meal a family affair by bringing along my parents and sister. Mom goes for a pan of garlic and beef tenderloin with mushrooms in a black pepper garlic sauce, a sweet dish that tastes surprisingly chocolaty. Dad's cashew chicken, served with sautéed celery, mushrooms, baby corn, zucchini, green peppers, onions and glazed cashews, was tasty, but  largely just standard Chinese fare. It was my sister's sashimi combo, however, that offered the fresh salmon and tuna (delivered daily) that I'd been craving.
When asked about the competition from the fast food joints surrounding Liberty Lake's grocery complex, Yi Liu, the 39-year-old co-owner, is all business.
"We're the only Asian food in Liberty Lake," she says.
While that lack of competition has brought them success in Liberty Lake, they've also expanded, with their Ugly Fish restaurant in Coeur d'Alene and Ginger on the South Hill. Check them out.

Ding How • 1332 N. Liberty Lake Rd. • Open for lunch Tue-Fri 11 am -2:30 pm; dinner Tue-Thurs 4 pm- 9pm, Fri 4 pm-10 pm, Sat-Sun 12 pm-9 pm • (921-1901)