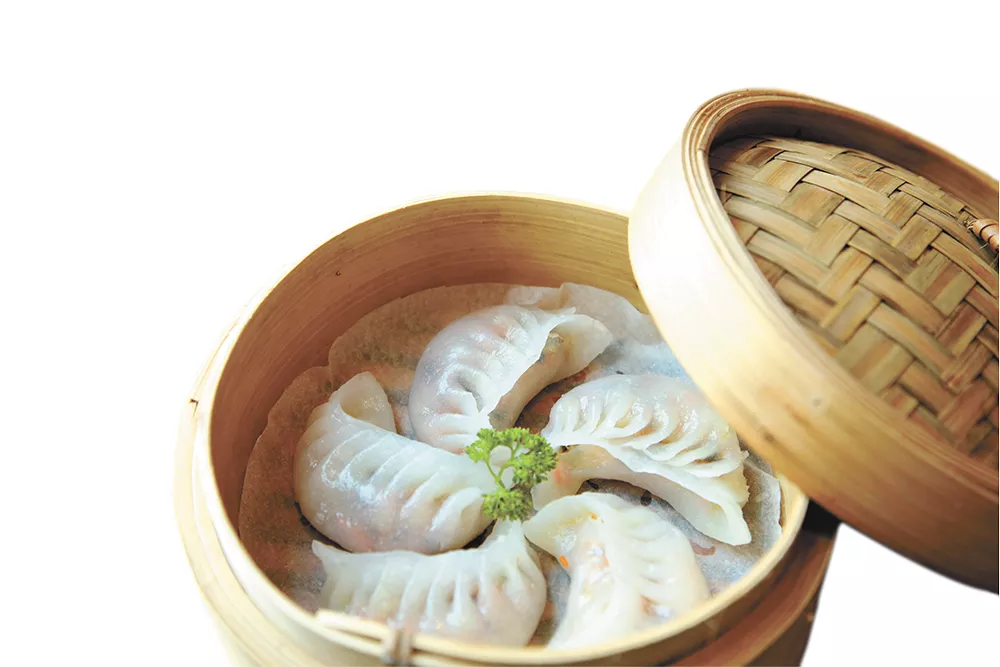 To stay in the loop on what's happening in the local food scene, we (and probably a lot of you) spend a lot of time on social media, scouring Instagram, Facebook and Reddit for events, new menu releases, word on openings and more. During these routine scrolls, we also see lots of requests and inquiries from locals along the lines of "I wish Spokane had more [fill in the blank] food," or "Where can I find [specific cuisine or dish] in the area?"
We got on Facebook and asked local diners and food lovers what they'd most like to see added to the region's ever-expanding dining profile. While the Spokane-Coeur d'Alene area has seen major culinary progress in the past decade, there's much to look forward to, and hopefully that includes some of the concepts and ideas suggested here. Did we miss anything? Drop us a line at food@inlander.com.
DIM SUM
If you've spent any time on local food-related Facebook groups or Spokane's subreddit, you've seen posts asking where to find authentic, Cantonese-style dim sum, or small bites. It's become sort of an inside joke in the community each time a new, unsuspecting soul posts another dim sum inquiry. While some regional Chinese eateries serve dim sum-style dishes, what most of these inquirers mean is dim sum in one of its most authentic forms, in which tea carts stacked with bamboo steamer baskets of food — dumplings, buns, rolls, veggies, rice, desserts and more — are pushed around the dining room for customers to order on the spot. Traditionally, dim sum is enjoyed with tea service, or yum cha, and the food is shared, family-style. In Western Washington, dim sum eateries abound, and include the ultra-popular Taiwanese chain Din Tai Fung (its specialty is soup dumplings, xiao long bao) along with locally owned spots like Harbor City and Jade Garden restaurants in Seattle's International District.
CHICAGO DEEP DISH PIZZA
While working on the Inlander's recent Pizza Issue (Jan. 16), we came up against a glaring void amongst the region's massive collection of pizza purveyors: Chicago-style, deep-dish pizza. Though a few pizzerias in the area serve close imitations — Rocky Rococo, a Midwest-based chain with a location in downtown Spokane, and the locally owned Embers by the Lake in Hauser, Idaho — nowhere around here, to our knowledge, is doing it like they do in Chi-Town. By definition, an authentic deep-dish pizza is a hefty treat with pie-crust-like sides 2-3 inches tall. This buttery, biscuity crust is then topped in reverse order: cheese, meat, veggies and sauce; the latter goes on top to prevent the cheese and other goodies from burning during a longer bake time.
MCMENAMINS
This wish comes straight from my personal list after a recent visit to one of the Pacific Northwest brewpub and boutique hotel chain's newest locations, the spectacularly restored Elks Temple in Tacoma. I've also been to McMenamins' historic Edgefield, just outside of Portland on a 74-acre site that once served as the Multnomah County Poor Farm. Considering the regional chain's focus is transforming dilapidated historic properties into incredible spaces that house hotels, music venues and casual eateries filled with funky art and architectural features, the Spokane area, with its wealth of buildings 100 years old or older, is ripe for the picking. We reached out to McMenamins to ask if they've considered expanding east of the Cascades, and adding another venue to their growing list of 62 locations in Western Oregon and Washington, but didn't hear back. If they're reading this now, please consider this our official request!
MORE INTERNATIONAL FLAVORS
While the Inland Northwest has a surplus of worthy Vietnamese, Mexican, Thai, Chinese, Korean, French, Italian and Japanese eateries, savvy commenters pointed out the region's obvious lack of many other international cuisines. This list is long — and by no means comprehensive — but of those mentioned more than once, we heard pleas for the following: Cuban, Jamaican, Peurto Rican and other Carribean cuisines; more Brazilian food options, along with traditional eats from Peru, Venezuela and El Salvador; British fare (Coeur d'Alene is home to the sole purveyor, the Crown & Thistle); Swiss cuisine, Russian food; more places that offer Chinese hot pots or Japanese shabu shabu (both employ a hot pot of broth to cook meat and veggies); a Turkish doner kebab spot; Polish perogies; a high-end oyster bar; authentic Spanish tapas; specialties from the American Midwest, like Maid-Rite sandwiches (sort of like a crumbly ground beef sandwich, or a sloppy Joe sans slop) and Italian beef sandwiches.
FOOD HALL / FOOD TRUCK PARK
This request isn't entirely unfulfilled when you zoom out and look broadly. Downtown Pullman is home to one of the region's first food halls, the Lumberyard. Its lineup includes a grain bowl and salad counter, gourmet burgers, ice cream, a fried chicken stand and coffee.
In Post Falls, Prairie Pavilion (7777 Heartland Dr.) has offered a stationary home for some of the area's otherwise mobile food trucks since late summer 2019. The site can house up to 12 trucks and has on-site parking, restrooms, a semi-enclosed dining area and other services for its food truck tenants.
While both of these are a great start, locals suggested similar concepts in the Spokane core, including a larger food hall — don't forget that Saranac Commons, home to a brewery, pizza place, sandwich shop, coffee and more, fits this concept — like Pine Street Market in Portland or Pybus Public Market in Wenatchee. The Spokane Central Market by developer Rob Brewster, announced in early 2018 and intended to open that fall, had once planned to house a variety of counter-service eateries inside the large downtown venue at 111 N. Wall St. That hasn't happened yet, and the project's status is unclear.
A semi-permanent home for local food trucks in Spokane, serving beer and wine and with heated indoor seating, was another hopeful mention for the wishlist. ♦