F
irst, there's Nikki Haley,
the former U.S. ambassador to the U.N., whose speaking contract apparently prohibits reporters from being in the same room. And then there's the Association of Washington Business, which brought
Haley to Spokane last week
and promptly booted a
Spokesman-Review
reporter from a purchased seat.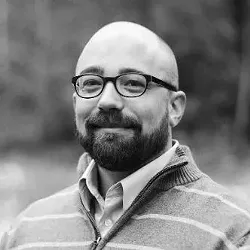 But to me, the more horrifying display was found in a comment thread on social media: average people celebrating the news that a
Spokesman-Review
reporter had been barred from a public event. Yes, people were siding with the
censors
— not those who bought a ticket to a boring-ass speech just so they might report back to the community whether Haley said anything interesting or newsworthy. (
She didn't.
) To suggest the
Spokesman-Review
couldn't be trusted to accurately report on Haley's speech is just plain silly. Ridiculous. And dangerous.
Admittedly, I like to
poke fun at the Spokesman
as much as the next guy, but I read the paper every day and know that without a doubt we are far better off having more journalists asking questions and reporting back what they discover.
A world without them would be a much darker place.
Yes, journalists aren't perfect — they make honest mistakes and do their best to correct them — and if you lump us in with all of "the media" (the cable TV hacks, the partisan pundits and the tech execs like Mark Zuckerberg), then we're
definitely
not perfect. But we all should feel protective of our information systems and the people behind them. Hold them accountable, always, and demand they do better. But don't wish them out of existence.
America would not be America without its journalists. Nor would its people be free, warned Thomas Jefferson: "Our liberty cannot be guarded but by the freedom of the press, nor that be limited without danger of losing it."
I can understand why powerful people like Nikki Haley — whose speaking fee is
reportedly $200,000
— would want to avoid unscripted attention from the press. But I can't for the life of me understand why any American would think that's something to celebrate.