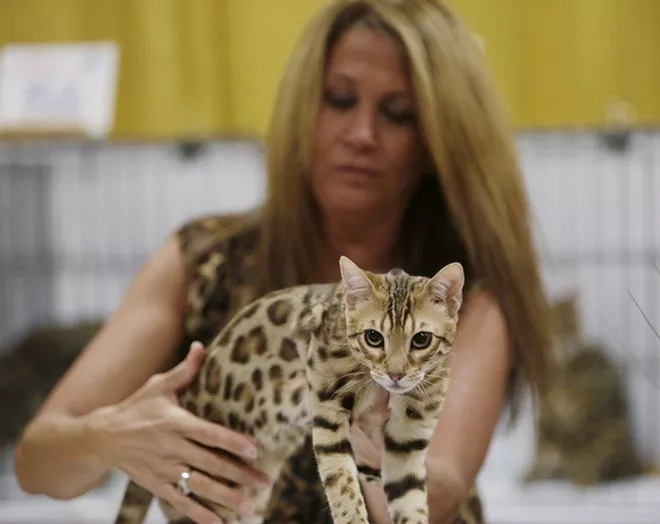 By RICK ROJAS
© 2017 New York Times News Service
MANCHESTER, Conn. — Jessica Rubin's turn to approach the judge came between drunken-driving cases and a series of procedural appearances best measured in seconds. She unspooled an account of how the police found eight pit bulls kept in filthy conditions with scars that looked like they came from staged fights. She read from a police report of the scene where an officer wrote that "words cannot describe the stench."

Rubin, who teaches law at the University of Connecticut, had come to the Superior Court here to argue against returning two of the dogs, including one that was pregnant, to a man who claimed to own them. Instead, she said, the dogs needed to be released from animal control to rescue groups.
"That's what the advocate would recommend to the court," Rubin told the judge. "Every day that passes continues the suffering of these dogs and makes it more unlikely they can have a normal life."
Last year, Connecticut enacted a law that, according to legal experts, made it the first state to allow judges to appoint lawyers and law students as advocates for dogs and cats in cases of cruelty, abuse and neglect.
Supporters say that many crimes against animals go unprosecuted or result in punishments they contend are too lenient. According to state crime data, of the more than 3,500 animal abuse cases reported in the decade ending in 2015, 47 percent were not prosecuted, another 33 percent were dismissed and 18 percent ended in guilty verdicts.
"What I really, really wanted to do was get at those numbers of convictions," said Rep. Diana Urban, a Democratic state lawmaker who sponsored the legislation.
A day later, Rubin was in court in Manchester for the second time in a week. In the first appearance, the defendant surrendered any ownership claim to six of the eight pit bulls. But another man had come forward, saying that the other two belonged to him.
Rubin described how the dogs were found after a utility worker reported smelling a foul odor, like rotting flesh. She questioned why the man alleging ownership waited more than two months to claim the animals. She argued the dogs should go to rescue groups that were ready to take them.
The judge agreed with her.
"That, at the end of the day, is what we want," said Rubin, relieved and smiling.