Cathy McMorris Rodgers should not be returned to Congress for so many reasons. She routinely votes against the interests of her district, certainly the city of Spokane's interests. For examples, she supported cuts to the Community Development Block Grant Program, which funds housing for the poor, along with urban rehabilitation and renewal. Both Browne's Addition and South Perry owe their dramatic comebacks in large measure to this program. She votes against equal pay for women, including opposing the Lilly Ledbetter Act, and she has opposed proposals that address violence against (all) women. Her so-called Medicaid Reform bill? No surprise: It's a sugarcoated way of gutting Medicaid.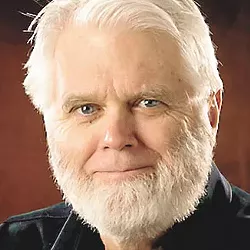 She has led the votes against the Affordable Care Act — without offering anything better. Yes, she likes the health care law's proscription against prior conditions — that's good. And young people staying on their parents' policies until the age of 26? Terrific. But other than that, nothing. Yet it was the "other than that" — i.e., the mandate — which made this all this possible.
Her voting record against women's reproductive rights is both consistent and revealing. She opposes Planned Parenthood and votes to restrict, in any way she can, a woman's constitutionally granted right to make difficult choices.
But let's set aside these partisan issues for now and consider the two matters that, taken alone, provide more than enough reason to vote her out of office. I refer to her failed leadership in Congress, and her continued support of Donald Trump.
As Chair of the House Republican Caucus, she is a key leader of the consensus-worst Congress that America has seen since the Civil War. Public approval fluctuates around the mid-teens. I come from a Navy family, and my Dad's line was, "An accident at sea can ruin your whole day" — meaning that if you were the captain of the ship, you were to blame. McMorris Rodgers has been a leader — if not captain, she's certainly been on the bridge. The accidents at sea have come on her watch, and she did nothing to prevent them. Instead of bailing water, she carried water.
Her Congress couldn't even put together a budget. It threatened to shut down the government; failed to act on immigration reform; ducked the climate change crisis; failed to address America's looming infrastructure disaster; and failed to support clean energy. Of course, she's always supported those partisan witch hunts that waste money to further her party's Fox News marching orders.
McMorris Rodgers says that she doesn't agree with Trump, but she will continue to support him because she can't trust Hillary Clinton. This implies that she trusts Trump, who has shown himself to be a racist, worse than a misogynist and an alleged molester. She trusts him despite the fact that he continues to hide his tax returns, despite his immigration ideas that reflect the worst kind of nativism, and despite the reality that his economic plan would exacerbate our rising debt and income inequality — in fact, were Trump to be elected, economists warn that the stock market would go into a free fall. Oh, and he has insulted all of our traditional allies and refers to Vladimir Putin as a great leader.
The man McMorris Rodgers trusts, as Michael Bloomberg put it, is a "con man" — a combination of huckster and demagogue, using the one to reinforce the other. And actually, he isn't even a good businessman — unless by "good" we mean to include making money off of six bankruptcies, while stiffing employees and lenders. David Brooks, the conservative voice on the PBS NewsHour, put it this way: "Voting for Donald Trump isn't like voting for Barry Goldwater, it's like voting for Joe McCarthy."
For all these reasons, McMorris Rodgers is vulnerable. But, alas, once again we watch as the Democratic leadership fails to seize on an opportunity to make an important symbolic statement — that is, by voting out a party leader. In contrast, the Republican leadership, back in 1994, understood all this. They understood that by knocking off Tom Foley — the Speaker of the House — they would have done something of symbolic importance. So they brought in their star quarterback — campaign manager Ed Rollins — to take advantage of a Republican year and a weak Foley campaign. Foley carried the city by 9,000 votes, but George Nethercutt received enough votes outside of Spokane to win the election by about 4,000 votes.
Nethercutt, by the way, ran on two issues — term limits and Foley's support of an assault weapons ban. He denounced Foley's support for the League of Women Voters' challenge to term limits and promised to serve no more than three terms; he did not honor his term limit pledge.
McMorris Rodgers isn't the Speaker of the House, but she is a leader in her party, in a role she touts as evidence of her importance. Close enough.
Joe Pakootas is a well-qualified candidate and would make a strong 5th District representative, yet the Democratic Party has left him mostly out on his own. Most unfortunate. ♦