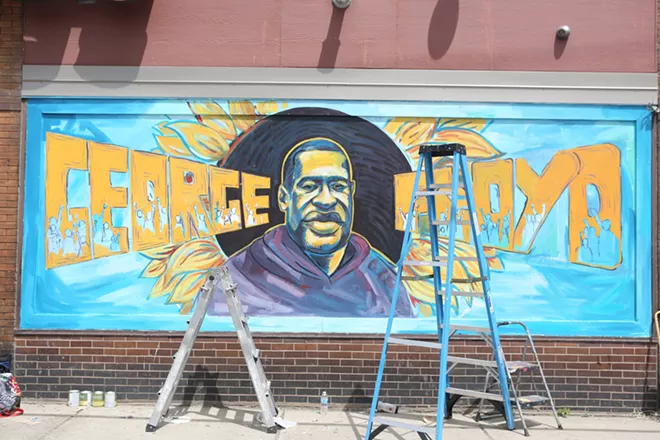 By Marc Tracy
The New York Times Company
D
ozens of journalists
covering the nationwide protests against racism and police brutality have said they were attacked, arrested, intimidated with weapons or shot with nonlethal projectiles while doing their jobs.
In response, the American Civil Liberties Union of Minnesota on Tuesday filed what is believed to be the first lawsuit accusing a city of abridging the constitutionally mandated freedom of the press.
The lawsuit, filed on behalf of Jared Goyette, a freelance journalist who has contributed to The Washington Post and The Guardian in recent days, named the city of Minneapolis along with several law enforcement officials as defendants. The ACLU is seeking class-action status for the suit, which was filed in U.S. District Court in Minnesota.
The Minneapolis city attorney, Erik Nilsson, said in a statement Wednesday that "we will review the allegations and take them seriously."
"We continue to support the First Amendment rights of everyone in Minneapolis," he added.
According to the complaint, Goyette was reporting on a protest in south Minneapolis last week when he was shot in the face with what the suit described as "less-lethal ballistic ammunition." At the time, he was helping an injured person, and there was no warning before the projectile was fired, the suit said. Goyette was identifiable as a member of the press by a camera attached to a stand and his notepad, the suit said.
"These acts would chill a reasonable person from continuing to engage in a constitutionally protected activity," the lawsuit said. "These acts did, in fact, chill plaintiff and the plaintiff class from continuing to observe and record some events of public interest, including constitutionally protected demonstrations and the conduct of law enforcement officers on duty in a public place."
Minneapolis, the city where George Floyd was killed while in police custody May 25, has been the site of numerous protests. Many journalists who covered those demonstrations and others around the country told The New York Times that they were targeted by police officers while doing their jobs, even as they wore press badges or informed law enforcement officials that they were journalists.
The defendants in the suit "interfered with the news media's right to cover public events by refusing access to areas where events were unfolding and creating obstacles to the reporters' movement about the city," the lawsuit said. "These incidents constitute flagrant infringements on the constitutional rights of individual reporters, as well as the public's interest in the dissemination of accurate information and accountability of government."